Hi! Welcome to my little corner of the world. I'm Stephanie Zubiri Crespi a writer, travel junkie, foodie and self-confessed wino. I live in Manila with my husband, Jonathan, and our two sons, Sebastian and Maximilian, who rock my world. It's all the small pleasures in life that I love… action packed spy novels, warm, sunny afternoons in the garden, an awesome day at work, loud casual barbecues with friends, a great pair of shoes, chic baby rooms, classic movies and a really crisp, cold glass of rosé.
Life isn't simple but I try to make it as little complicated as possible. Everyday is about choosing your battles and making sure you keep your priorities in check. Which is one of the reasons why I started this blog. It's a way to document the people and the little things that make my everyday life richer in the things and principles I valued.
When I moved back to Manila after living in Paris for six years, I threw myself into the hectic rhythm of the booming Asian metropolis jungle. I was all about the work hard, party hard lifestyle. At one point I was Editor-In-Chief of a food magazine, writing weekly for the newspaper, attending every event I was invited to while running a food business and planning a wedding. I would start the day at before the light of day preparing for an event I had to cater, cook, set-up, manage and host the event, then when everything was wrapped up I would meet my friends to go out drinking and dancing till the wee hours of the morning. I was literally living out a full 24 hour day. The following day I was pooped and absolutely useless.
It was all or nothing all the time. Even my health and my weight followed the same erratic pattern – binge eating and drinking at degustation dinners followed late night greasy burger cravings then once the weighing scale hit that critical point I would go into an extreme obsessive diet, trying desperate measures like diet pills while going on a juice cleanse and hard core workouts everyday. It was too much for my body to handle – I actually blacked out.
It was then I realized it was just all too much.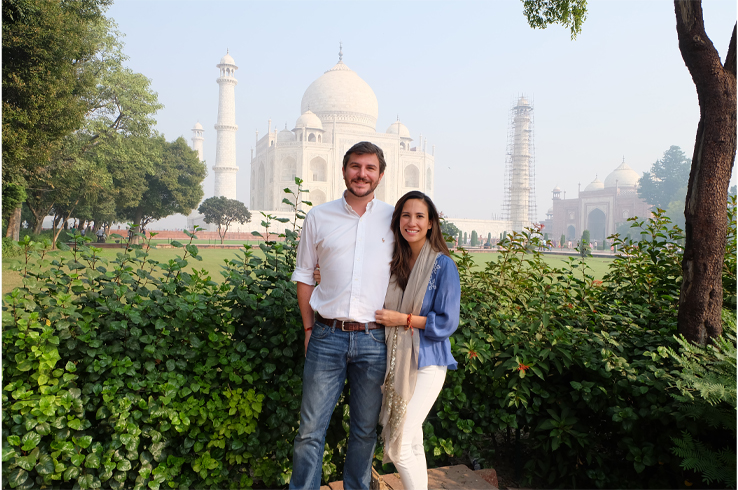 The year I got married I decided to take things down a notch, spending more time with my hubby, taking the time to travel and enjoy. During this time I neglected my fledgling restaurant, and due to other unavoidable circumstances I eventually decided to close. It was sad, I had failed miserably but it was also liberating to find myself with a blank slate.
I could reboot and reprogram my life.
Then I learned I was pregnant. Having a little life growing in you, this is something that really put things in perspective. I had this incredible chance to start a new, to make better choices about how I wanted to live my life. And when Sebastian arrived in this world it became even more apparent:
I didn't want a full life, I wanted a life that made my heart full.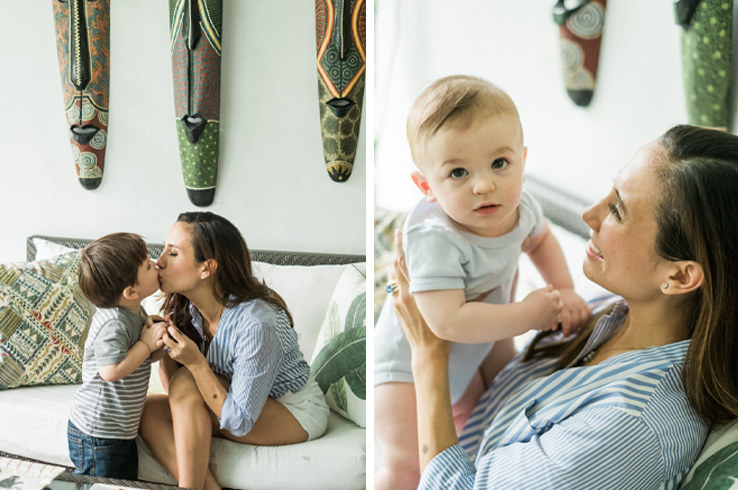 I wanted a life of balance, of meaning, of purpose and above all of gratitude. I wanted to slow things down and no longer live with that "boom or bust" attitude. One where I could fill my days with what made me happy – spending quality time with the people I cared about, enjoying a really great Bordeaux with my husband while eating some homemade bolognese on movie nights, exercising because I enjoyed it and not because I had to lose extra pounds, reading a really good book and getting so lost in the story you forget the time… I hadn't read a book in ages!
Basically it came down to this: how could I live the everyday better? It's with this sentiment that I started this blog. How can I help others make their everyday life better?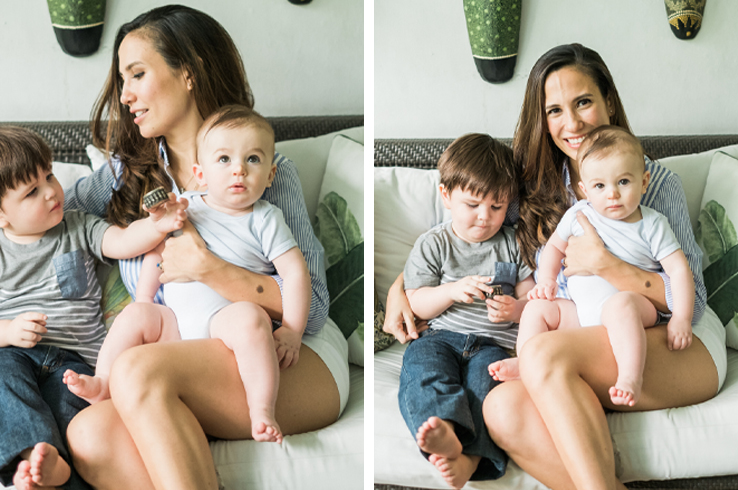 It's here where I share the things I discover through my different encounters for work like perhaps an inspiring thought from someone I interviewed or interior design tips from an expert. My own personal experiences with products or services that may have helped me in some way. And above all my own recipes and entertaining advice because I really want people to start going back to the kitchen. It truly is the heart of the home. Let's not forget the wine! Pairing suggestions or practical wine advice because let's face it a good wine can turn a an already good meal into something incredible!
You might say "oh what a luxury!" Yes it is but not in the way you think. A big part of slowing down means less but better, spending on things that are truly worth it and making wiser, less frivolous choices. Rather than paying a hefty price for a trendy designer bag why not pay a little more for freshest produce you can find. In the long run it's better for your health and can potentially save you from massive hospital bills in your old age. Above all, it's the small things that have no monetary value that matter most like putting away your phones for dinner and engaging in a proper conversation, taking the time to write a proper thank you card and actually sending it or foregoing a glamorous event to stay home and tuck in your little ones.
A luxurious life is not an expensive one but one that is well lived.
Here's to making everyday life better!
Stephanie