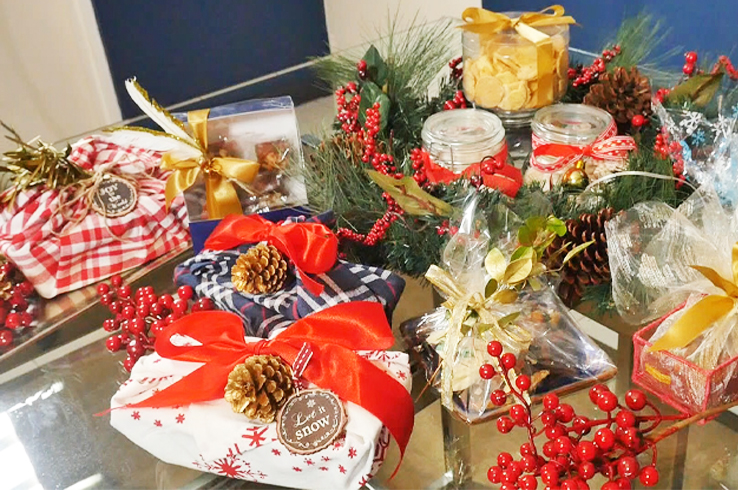 Bake and Wrap with Carmela
Its the season for gift giving and there's nothing better than baked goods wrapped up all pretty! On a recent episode of Modern Living TV, my good friend, homemaker Carmela Villegas-Agosta of Casa San Luis, showed us a few easy recipes to bake and gift. One of my favorite ideas she had was how to wrap up a simple loaf cake.
Instead of using your standard cellophane, she showed me how to use a kitchen towel and some ribbons to make the gift extra special. "I like the whole idea of reusing things and not just throwing them away," she shares. "The kitchen towels can be used long after the cake is gone!" She even recommends just doing a simple banana bread from a box and then wrapping it up this way for an easy and cost-effective present. Perfect for those last minute presents!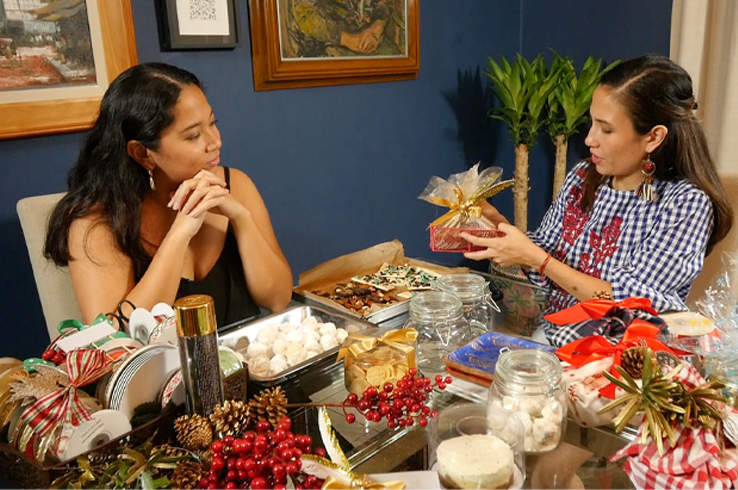 Other ideas included simple accoutrement like tying a ribbon around mason jars or using plates that can be re-used after as vessels. She also suggested that you can even buy assorted cookies and just repack them nicely. With a little bit of effort and some creativity these make great presents even for after the holidays. I would take these ideas and use them as hostess gifts in the future!