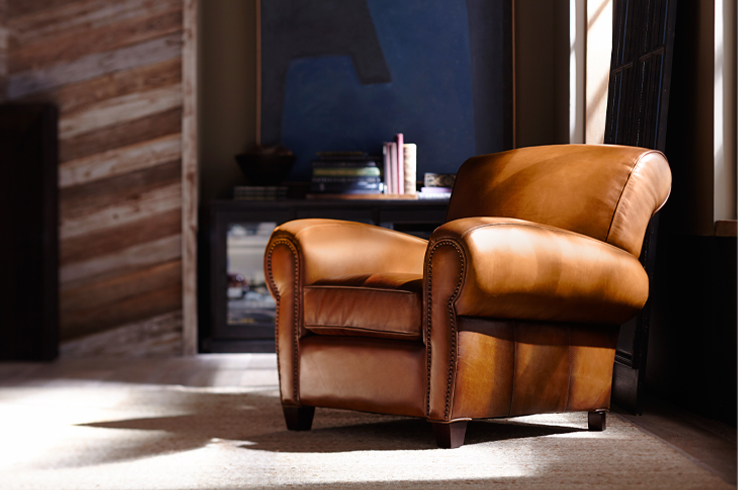 Buttery Comfort
I grew up with my mother drilling into my brain that leather furniture was not meant for tropical climates, that it would eventually crack and peel off in bits; that it would warm your behind and leave you a sweaty mess. For the longest time I believed her and I would lust over photos of gorgeous leather club chairs and chesterfields. I would dream about having a library with musty books, antique maps and a comfy, buttery leather armchair that would embrace me as I sat down to unwind after a long day, my dog at my feet. When I moved to France I had to have them. It was no longer a tropical climate and I felt it was finally legit to have leather furniture. Of course when I moved back what would I do with them? I just couldn't part with my vintage 1930's club chairs, found after a tiring morning of flea marketing in Clignancourt. They survived the shipping and they would survive the climate. I'll deal with the cracks and hot buttocks when it happens.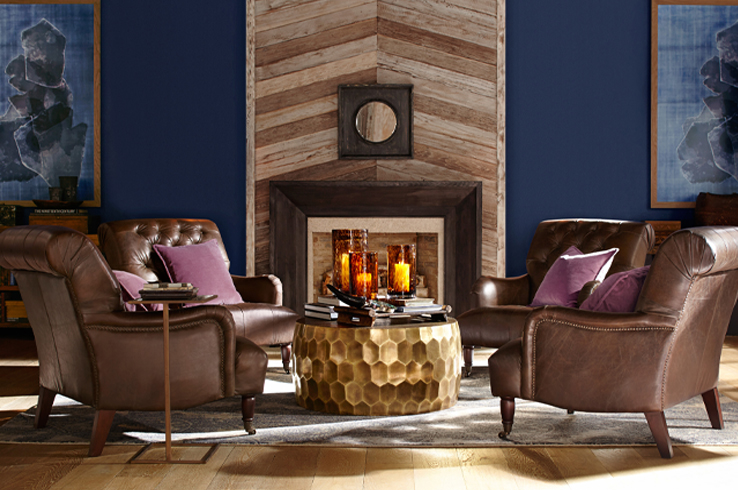 As it turns out these worrisome fears never manifested. They were fears that were real with the faux. (Did I lose you there?)  Real, good quality leather, not pleather or synthetic leather, when cared for properly just becomes more lush with age. I embraced the natural stains of everyday use, the beautiful patina of a well loved item. My club chairs are my prized possession and the comfiest seats in the house. This can be attested by my husband, my son and my two dogs. They are in fact not warm and sweaty but surprisingly cool and slinky even on a warm day. I also love how they remind me of a stunning glass of cognac.
This being said it's no surprise that I love Pottery Barn's Fall Collection and their beautiful leather pieces. I love how they've added some glint and glam to the otherwise masculine appeal with brushed brass elements and plush velvet. This setting makes me long for languid rainy days where you are happily forced to stay indoors and sink into all that buttery comfort.