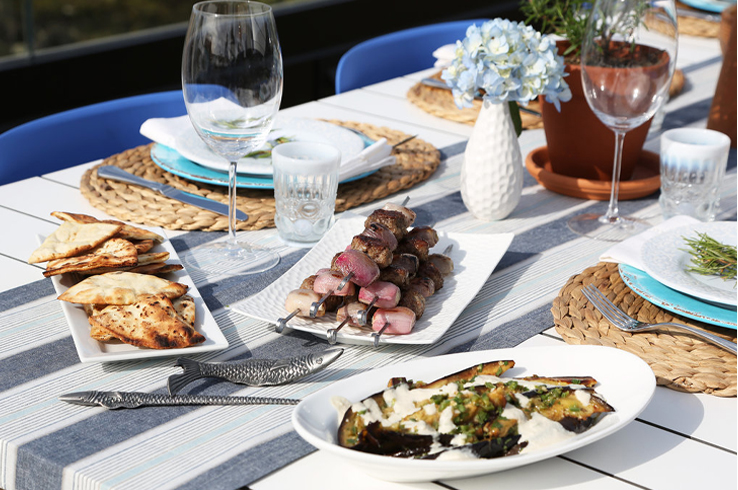 Easter Tablescapes
I believe easter is such a special time to celebrate. To come together with your loved ones for a lovely, leisurely lunch in celebration of such a joyous Christian occasion. I love the idea of a big family style lunch in long tables where dishes are convivially passed around as the conversation and the wine flows late into the afternoon. It's also another wonderful occasion to set the table accordingly. Here are some five beautiful tablescapes that can inspire your settings this coming Easter. From pretty and pastel to earthy and rustic – the overall mood for me is relaxed chic.
The Mediterranean Feast
There is nothing more magnificent than spring in the Mediterranean. The azure ocean, the warm sun and salty breeze… fresh produce, gorgeous wine… Many of us here in the tropics spend our Easter breaks by the seaside so this setting is extremely fitting. I love the use of a big rosemary plant as foliage, some simple blooms and nautical touches through the woven placemats that remind us of chunky ropes on weathered boats. The beautiful, vibrant food plays an integral part in this setting. Read the entire article on Pop Sugar for the full menu that will have you drooling.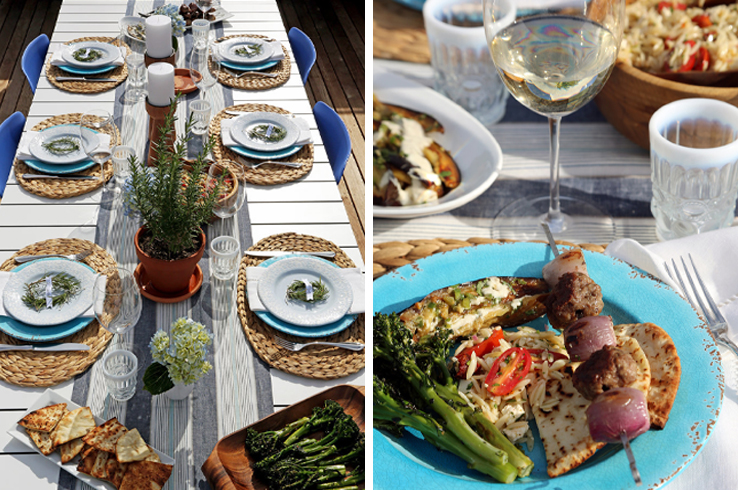 Citrus and Greens
Personally, I believe that floral arrangements on dining tables should always be low. Nothing should ever block your view and impede you from having a proper conversation with the one in front of you. This is a stunning example of a lush but understated setting using fresh citrus like oranges and limes paired with succulents and an unexpected artichoke thens oftener with some delicate white blooms and white candles. Visit Zola for more details.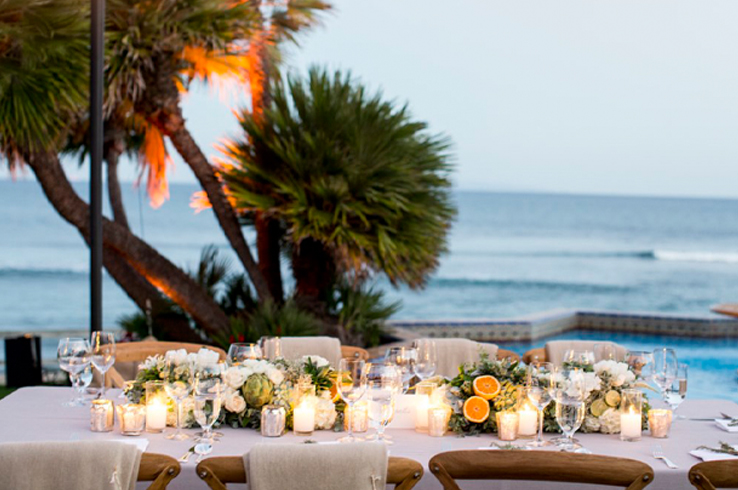 Terre et Mer
Another gorgeous seaside table from House Beautiful. This is an ingenious mix of seashells and unusual foliage. That giant basket of cabbage and lettuce leaves against the pale sea makes a wonderful contrast to the piles of shells. The blue table is striking in itself and doesn't need too much adornment. I especially like how they injected some warmth through the wooden handles of the cutlery and the basket.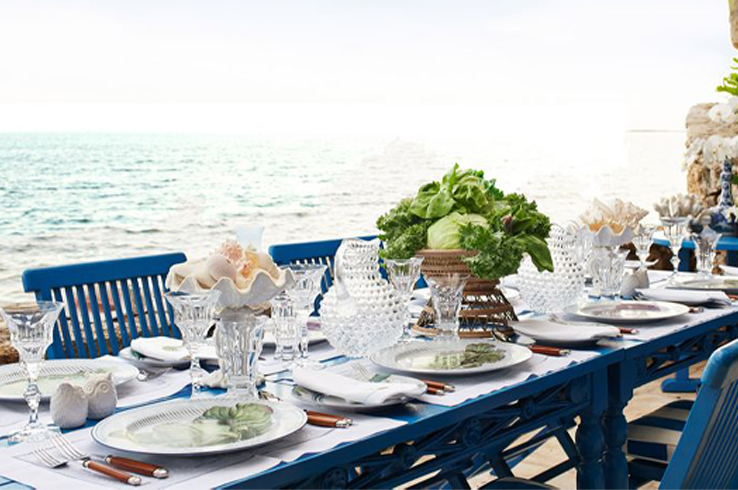 Earthy and Rustic
This beautiful wedding in North Carolina featured in Snippet and Ink is a wonderful inspiration for a rustic chic Easter table. The use of succulents in large glass containers with elements of wood and earth would be a wonderful way to bring in the outdoors indoors. I would definitely do a setting like this, with lower candles, if I had stayed home or was entertaining in a dining room. The use of a faux grass runner is also super cute especially if you have a glass table like mine.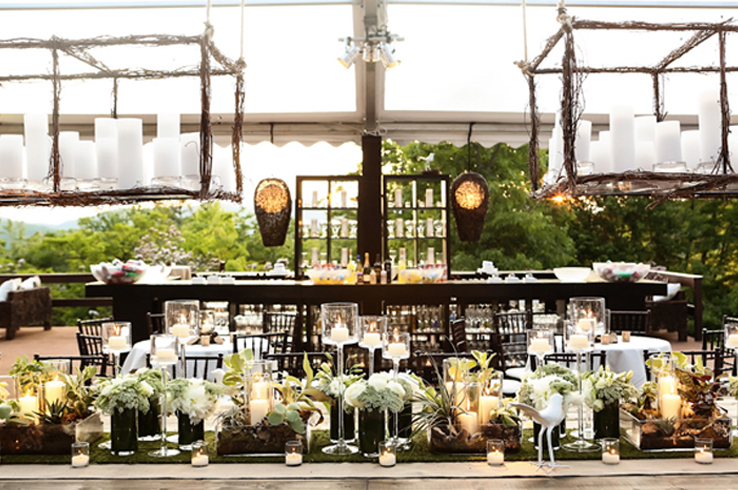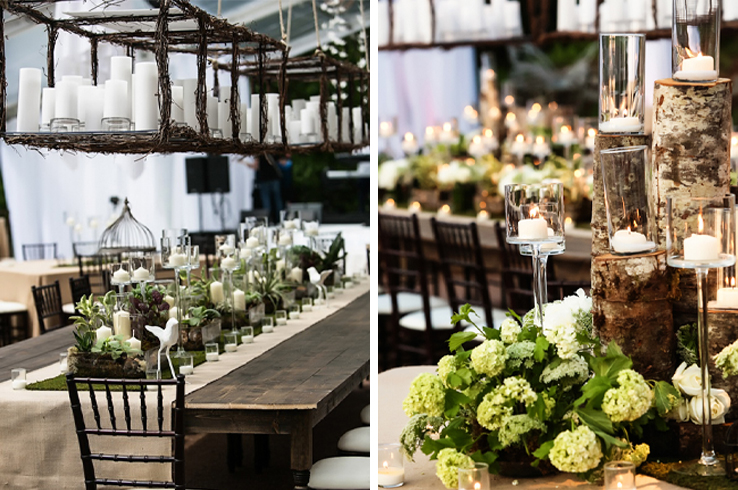 Pretty Pastel
Embrace your inner easter bunny with this lovely setting featured in House Beautiful. It is decidedly feminine and pretty yet when you look closely rather un-fussy and easy to put together. This could go so wrong by being too over-the-top with too many frills but it's the precious touches of simplicity that balance things out. The mono-floral bouquets in small glass vases, opting out of fancy placemats or table cloths for vintage cutlery and scalloped plates to be set directly on to a rustic wooden table, pale blue napkins in a simple linen, thin candles that blend in as flower stems… This would make a really nice setting for a chic apartment or not too decorated room. I imagine a splendid sophisticated meal with some seared scallops, maybe some bubbly.