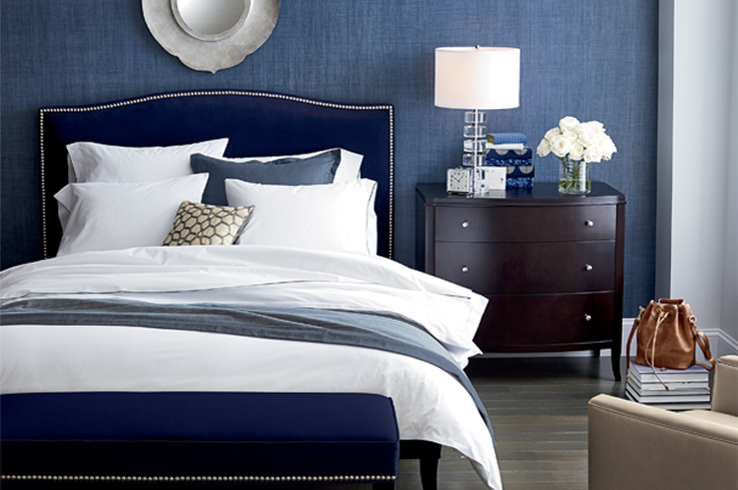 Into The Blue
My mother used to tell me "never have a blue room, it's depressing" and while for the most part she always gave me solid advice, this is one where I'd have to completely disagree. I'm a big fan of blue, particularly variations on different shades of indigo, denim and navy. In fact, as we are sorting out the last few design details of our new place, I had to hold myself back and tell my husband "hey! We can't make the entire home blue!"
Everyone knows I am obsessed with blue plates take a look at this old post from The Gypsetters Net – The Blue Plate Special – so much so that every so often people will just randomly gift me with blue plates! The universe knows. If I could live in indigo and white ikat all day everyday… I would.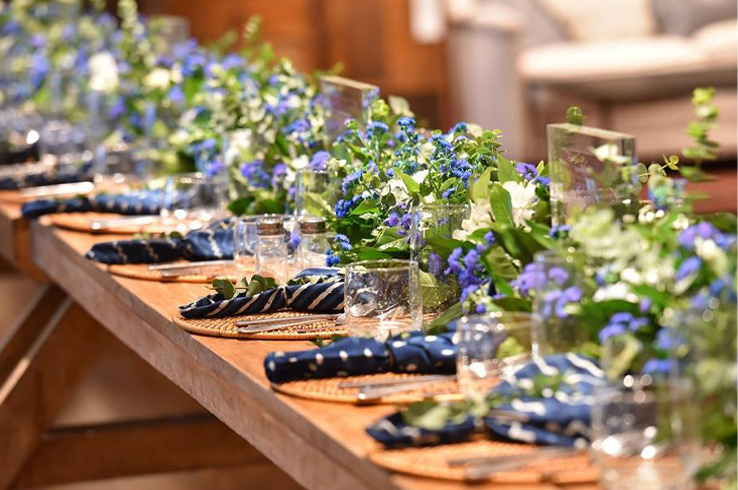 I particularly love the combination of blue and white and all its versatility. It can go from graphically cultural with bold contrasting ethnic prints and patterns, that old world portuguese or Moroccan tile to japanese geometric or dainty floral. It can also be crisp and fresh with clean lines and cooler hues – think pinstripes or preppy inspirations. Paired with some bold black can even make for a very contemporary feel. This makes it all very easy to fit into any room and any design.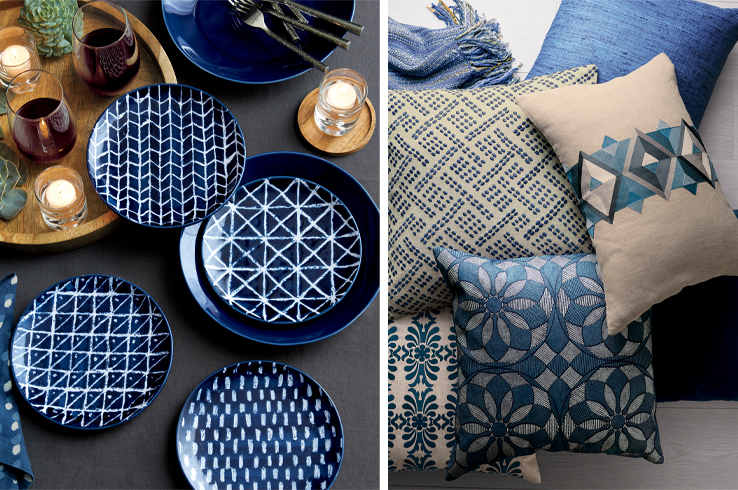 It comes as no surprise that I am in love with Crate & Barrel's latest fall collection which is anchored around the design principle of "Modern Classic" with the bold blue as being the highlighted color of the season. A strong break from the usual burnt siena and oranges of fall. The collection is fresh but not trendy and has firmly timeless appeal. It can be updated to look perfectly at home with today's newer designs. It plays well as part of a mix – reflecting lives and tastes that span the generations. "The carefully curated assortment for fall is both inspiring and approachable, featuring beautifully designed pieces meant to be enjoyed every day," says Ram Bucoy, Crate and Barrel's head of Marketing.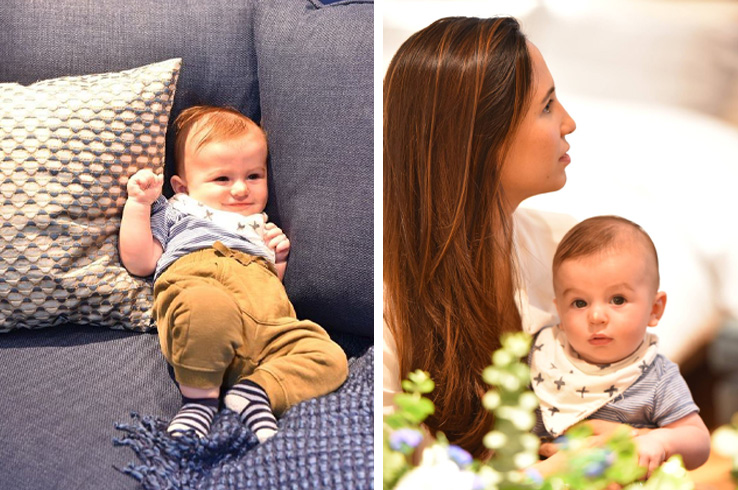 My cutie patootie date to this event was none other than blue eyed Maximilian. Completely in his element sinking into the ample blue sofa.
Check out the Crate & Barrel Fall 2016 Collection in stores now. Each store features an incredible inventory of pieces selected to appeal to any taste, so whether you prefer modern furniture or a more classic look, you'll always find "that" piece you've been dreaming of. For more information, visit www.crateandbarrel.com .
Crate and Barrel Philippines are located at SM Mega Fashion Hall, SM Aura Premier and SM Makati.