When I first realized I was pregnant one of the things I was most excited about was decorating the nursery. I had it all set in my head and had created two Pinterest boards: baby boy or baby girl nursery. I had a clear direction in my mind exactly what I wanted to do or how I would decorate depending on the gender. As it turns out my first born was a boy and his vintage travel nursery was a super fun project and yielded an amazing result. When I found out I was pregnant again – or more like "whaaaaat??? really???" – I was hoping for a girl because I still wanted to fulfill my little boho baby girl room. You all know by now that I have this cutie patootie blue eyed baby boy and I still thoroughly enjoyed myself creating his jungle safari themed room. Fortunately I had the luxury of having one room for each child. Most families don't and in many cases kids of opposite genders need to share a room. I realized that we are hard-wired to gender stereotyping as soon as they are born. Light blue for boys and pink for girls. Now that he has an opinion of his own, Sebastian doesn't even like blue and just loves anything orange. Even when it comes to toys – there are toys that are clearly marketed to little girls with their crazy pink and purple everything and monster trucks, cars or dinosaurs for boys. When you enter a toy store there is a clear line drawn in the middle.  I'll never forget when I bought my son a kitchen set and toy food, my dad was upset with me. "That's for girls!" he exclaimed. "Most of the world's greatest chefs are men, what's wrong with a little boy who likes to cook?"
Europeans are a little more neutral in this realm, especially in Germany. I love how most toys are handmade and often mimic real life. A little pint sized broom for the kids to sweep their own room. Grocery carts with miniatures of what you would actually get in the supermarket – brands and all. A cashier stand that teaches you how to count. Many are classics like wooden blocks you can build all kinds of things with, animal puzzles and of course lots of books. Since most people live in small spaces, the kids almost always share rooms and play with each other's toys. There's no gender stereotyping at all.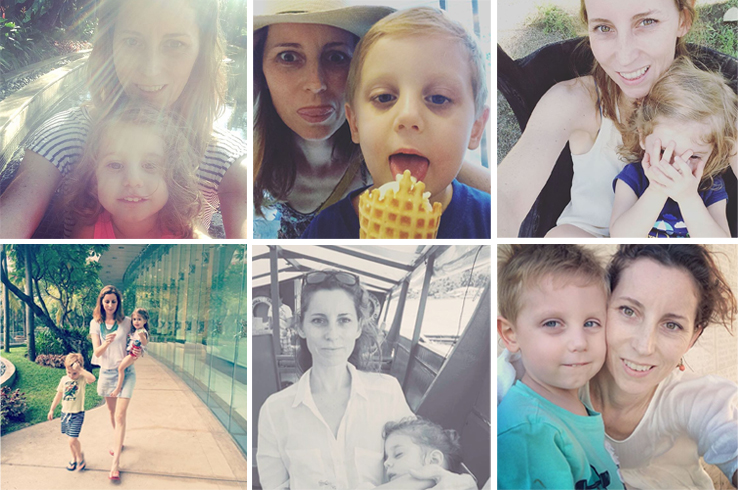 One of my friends, Naomi Pescheux who is dutch, married to a frenchman and has been living around the world for awhile, has two adorable kids: Ben, 4 and Zoe, almost 3. I love how she just lets them be creative and in their natural, spontaneous, childhood state. If Ben wants some blue nail polish – ok why not. Or if Zoe wants to play with her brother's dinosaurs – sure go ahead. Their room is a gorgeous reflection of this mentality – a space that is not entirely "neutral" but where each gender is fully represented and accepted by both parties. It also helps that she co-owns a children's furniture business – DUDUK – which has some amazing pieces that make me want to re-design the kid's rooms all over again! She was kind enough to share some tips on how to create a gender neutral – or more appropriately gender inclusive kid's room.
"I like to design playful spaces (for kids and adults), I feel like it's important to just have fun with it. For me childhood is a bright colorful time and I want that to be reflected in the spaces my children occupy. Judith and I first started DUDUK when my oldest was 6 months old, so my kids lives and rooms have always been somewhat intertwined with DUDUK and that means lots of color since all of our items are made using vibrant hand-dyed Batiks. One of the things I love so much about our collections is the ability to mix and match everything. Whether styling for boys or for girls we always makes sure that all the pieces work well together.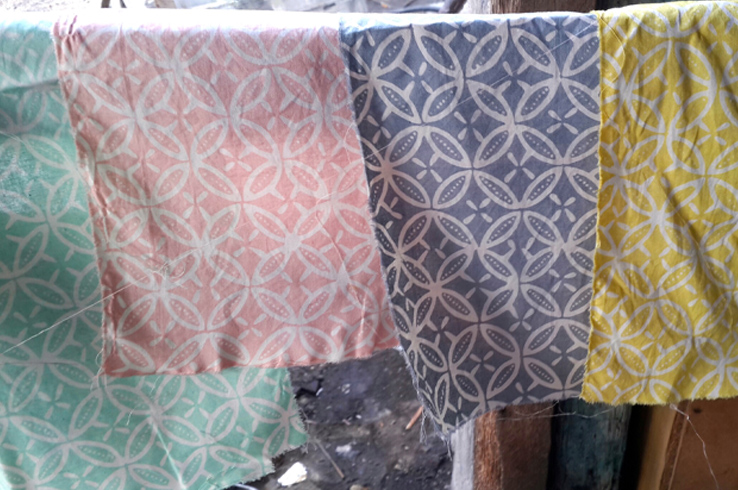 As for gender neutral kids rooms personally I feel like if you have a boy and a girl sharing the same room then it's okay to have some girlie elements (dolls, ponies, strollers and anything pink) and some real boy stuff (fire breathing dragons, trucks, helicopters and lots of dinosaurs) as long as the result is balanced so that neither gender is more dominant. I would argue it is both a boys room and a girls room and not neither of the two so I would not go out of my way to make the room gender neutral. I'm happy for my son to grow up with pink in his room and some dolls and my daughter to play with trucks. I think it's healthy. Having said that my kids are too young to argue with me or to even have an opinion about it. Maybe that will change at some point, probably around the same time they wont want to share a room with the opposite sex!
What's probably more important is to have spaces for different needs your child has. A cosy corner for reading, a table and chair for activities , space to play with legos and builds stuff etc…"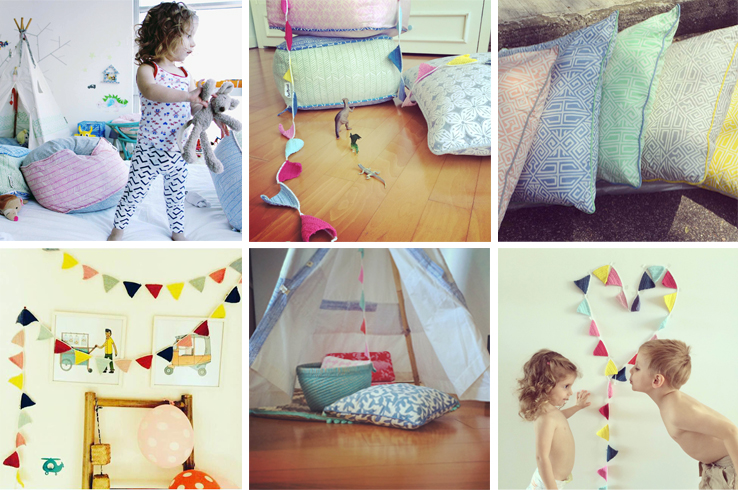 If you plan on using a combination of different colors try to make your base like your walls and furnitures a blank canvas. I would suggest using wood or white furniture and white walls so that you have more freedom with the accessories and you can be more versatile over time. Also it's easier to change a bed cover or rug than it is to repaint a wall or buy all new furniture. Add fun details to a wooden cabinet by adding colorful knobs like the ones you can buy at H&M.
Use predominantly gender neutral colors like yellow, mint green, turquoise, and grey and then inject the more stereotypical boy/girl colors like blues and pinks with accessories (paintings, buntings, baskets, pillows, poufs, rugs) so that those colors are present but not dominant.
It's okay for certain nooks in the room like your kids beds to be more gender dominant. For instance, Zoe's toddler bed has pink, salmon and turquoise. Ben's bed has lavender blue, grey and turquoise. The trick is for those spaces to match with the gender neutral tones you choose and also to have some overlap of colors. You want to make sure that the overall color palette you choose matches.
It's okay to work with different shades of the same color it doesn't have to be exactly the same shade. That will add some depth to the room and make it more interesting and it will also give you more freedom to play with fun accessories that you pick up along the way because you wont have to worry so much if it matches exactly with what you have. For me those are the details that bring a room to life and bring it character.
If you want to play around with more colors try to find one item that carries most of the colors in it together and then bring back those colors in other pieces. Repetition of colors will help to create harmony. So let's say u pick a rug with pink, blue, green, yellow. Rather than having just one yellow pillow make sure that color comes back again somewhere else. It can be with a big yellow toy or a yellow trim on a rug or a pillow.
Repurpose things so they are not so gender stereotypical. We have a dolls house in the kids room but we use it for storing books. Their stuffed animals hang in an fishing net I bought from the side of the road in Jakarta. I had to have it because it uses the prettiest shades of pink and yellow (one of my favorite color combinations).
DUDUK can be purchased through their online store www.dudukshop.com and they currently have a summer sale and a special offer to my readers for 25% off! Just type in the code: HOTINTHECITY . Some DUDUK items can also be purchased at L'Indochine stores in SM Mega Mall and SM Aura.
Follow Naomi on IG @junaduduk and DUDUK on IG @dudukshop