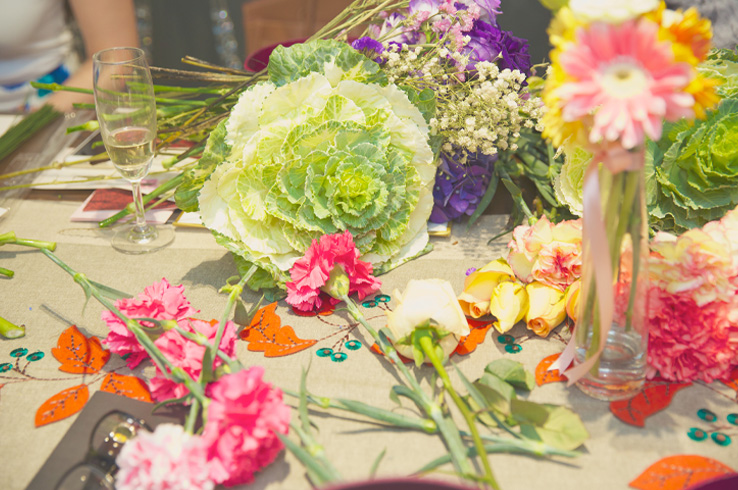 Petals and Poetry
The truth is balancing being a mom, wife and my everyday work takes up most of my time. I've learned how to say no to many events and be honest about my reasons why – it's not that I am not interested or don't want to go, I simply don't have the time and now, being pregnant, the energy. However, every so often I will get invited to something that really appeals to me. I will pencil it in, push things around so that I can attend. Most of the time it's things I believe would feel like an escape. Something particularly unique and different, more often than not intimate, and just a nice little break from everyday life. When Grace Baja a.k.a. The Spoiled Mummy invited me to Petals and Poetry, I was really looking forward to it. It's not often that you can spend the afternoon surrounded by beautiful flowers, inspiring women and indulge in a little bit of creative me time. In my younger years I would also love to read and write poetry. I would join open mic sessions of poetry readings at book stores and languidly pore over the sensual, heart tugging words of Pablo Neruda. The older we get I feel like poetry in life slowly takes a backseat giving way to the imposing, practical prose. The narrative of the common and mundane. It was really wonderful to take a two hours off to indulge in beautiful words and beautiful blooms.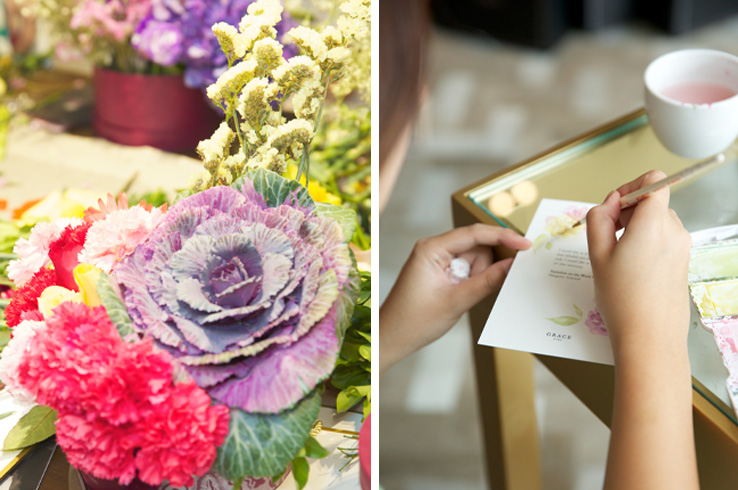 The event was hosted by Grace and Amy Peng the owner and founder of Te Amo Floristeria in the latter's new opened boutique in Bonifacio Global City. They launched their Valentine's collaboration between Grace Home and Te Amo, a marriage of all things deliciously luxurious – lush scents and splendid blooms. The collection consists of four packages: two featuring the two scents of Grace Home Candles and Te Amo's iconic preserved flower boxes and two featuring one dozen fresh roses and Grace Home's room fragrances.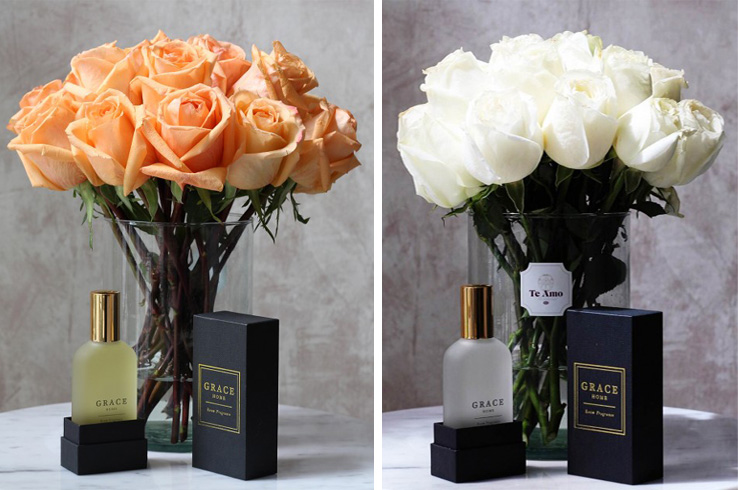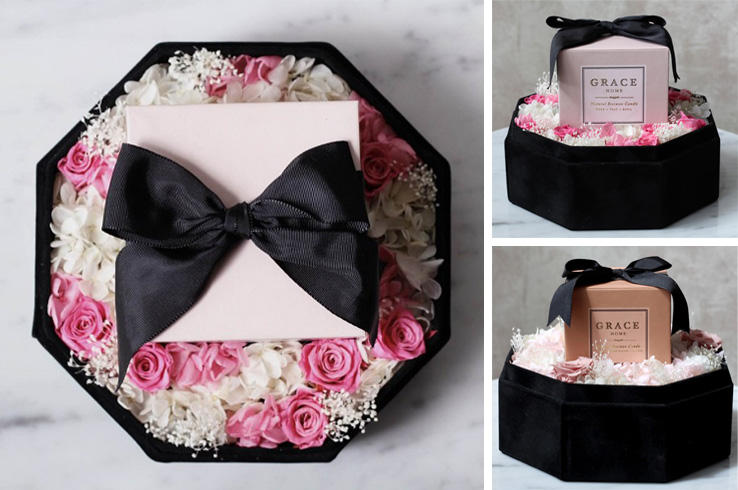 It was an afternoon of treats with Gosset champagne from Artisan Wine Cellars, chocolate covered strawberries, romantic poetry surrounded by hand painted flora by Aencille Santos and above all the company of lovely women. My absolute favorite part was making our own flower boxes to take home. There is nothing I love more than arranging flowers, I find it so wonderfully therapeutic and a true luxury to have access to all the spectacular flowers and foliage of Te Amo and the time to indulge in crafting it. Thank you to The Spoiled Mummy and Amy for such a lovely afternoon! The whole ride home, I was utterly unfazed by the traffic, my head crowned in flowers and my face buried in a box of blooms.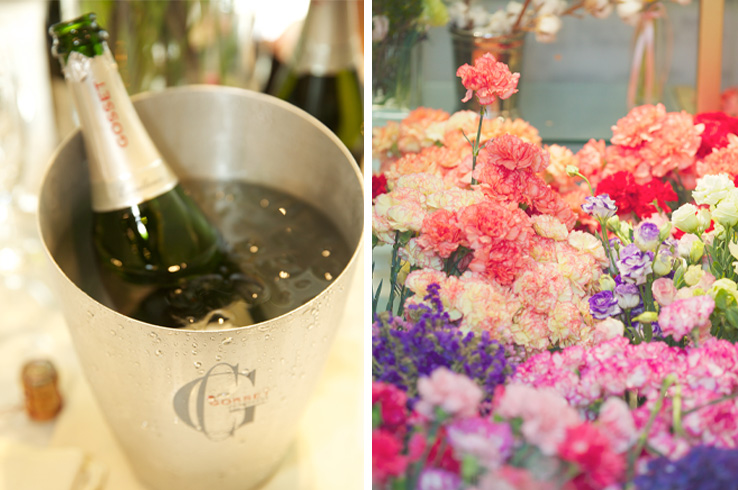 Laughing and giggling like school girls after a round of poetry reading: Iza Calzado, Grace Ang, Beng Dee, Florence Kho and Grace Baja. It was also so wonderful to see Mariel Padilla who was my classmate in grade school whom I haven't seen for ages. Of course Iza gave the most moving delivery of her poem complete with heartfelt facial expressions and apt intonations.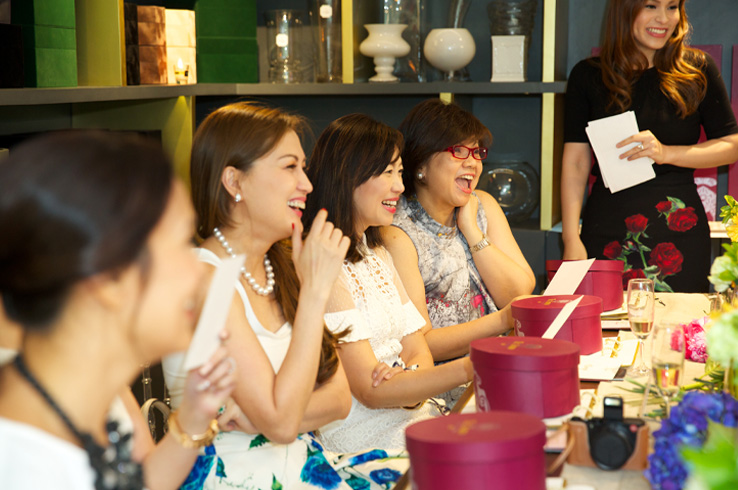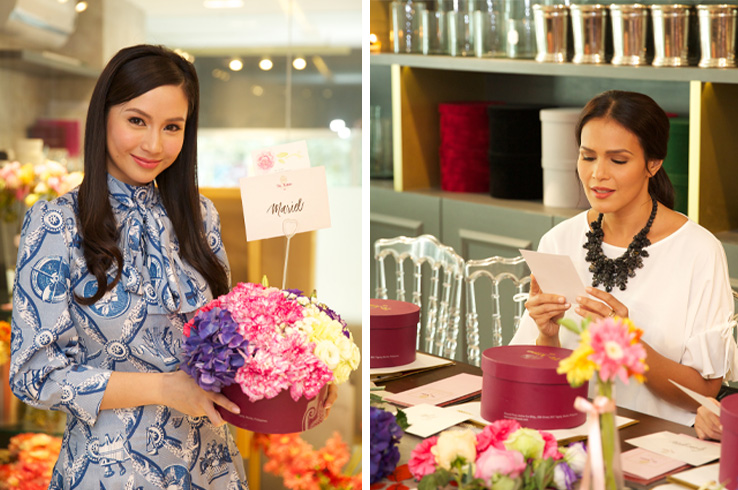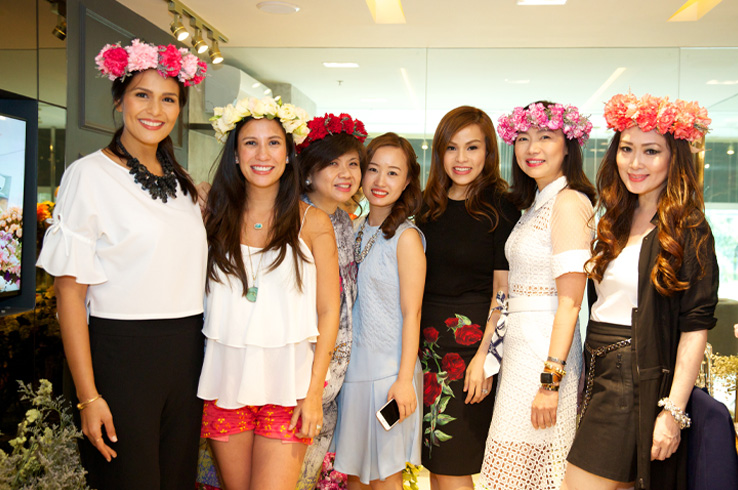 Instead of choosing just one winner, we were all graciously crowned for reading our poetry. Linda Ley to the far right gave such an amusing and sensual reading that had us all laughing. Iza, myself, Florence, Being and Linda are featured with Te Amo's owner Amy Peng and Grace Baja of Grace Home and The Spoiled Mummy. Our workshop station so beautifully presented and finally myself with a my box of blooms. I love simple, well rounded arrangements with nice greens. I chose warm sunset, blushing colors offset by the lovely soft sage green of succulents.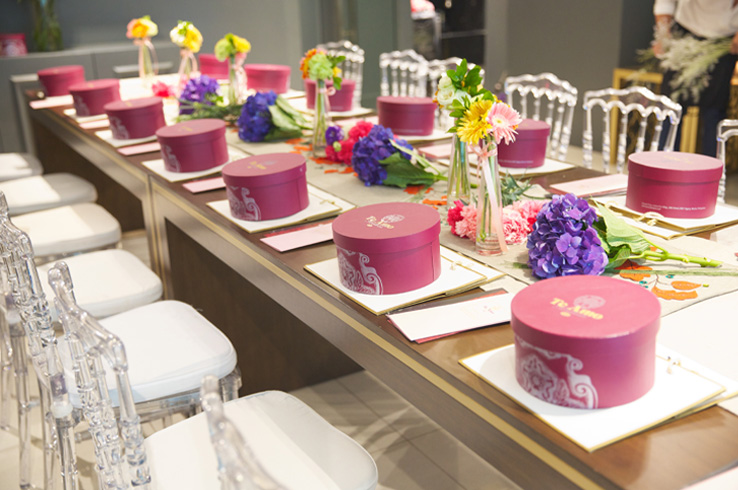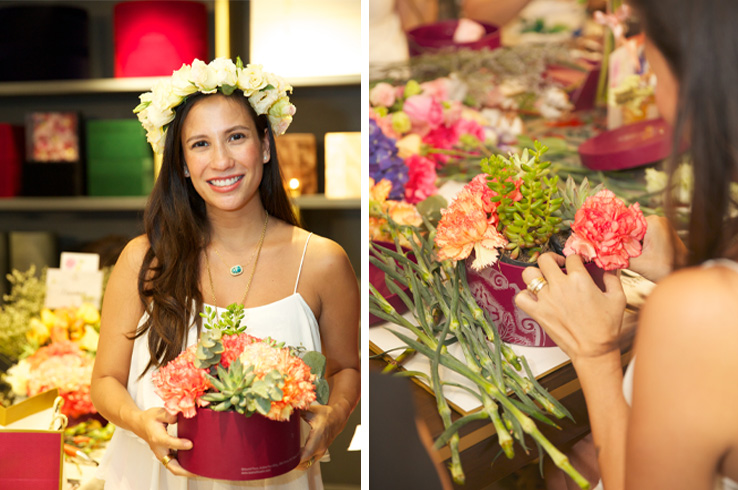 Te Amo Floristeria
G/F Active Fun Bldg., 9th Avenue Corner 28th Street, Bonifacio Global City
www.teamoflowers.com
Tel: +632 8338788 / Mobile: +63916 6298122
Email: info@teamoflowers.com
FB: Te Amo Floristeria / IG: @teamofloristeria