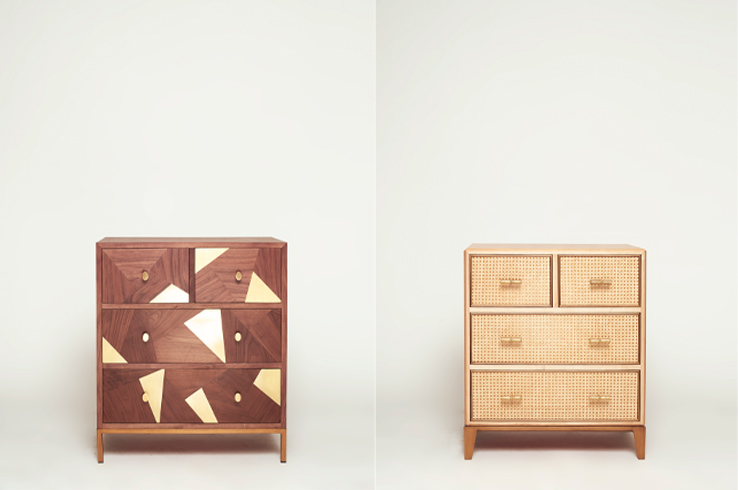 Philux Fix
"Our house is going to end up looking like a Philux showroom!" my husband once exclaimed to me as I told him about my latest order for my youngest son's nursery. I quickly replied "Well why not? They are so easy to work with!" How could they not be, Stephanie Kienle Gonzalez, Philux's head of sales and business development and eldest daughter of Max and Zelda Kienle, founder of the furniture company, she's one of my best friends! I'll admit that when it comes to sourcing things, I like working with people I'm comfortable with and Philux has always felt like family. Maybe then it was the privilege of being so chummy-chummy with the owners but I've always found that Philux was always willing to customize pieces for me and even create models that were totally new. Some of their regular pieces were in fact originally special orders for my eldest, Sebastian's nursery.
Their latest campaign, Philux Fix, aims to show that, as special and exclusive as I felt to be able to customize pieces, it's in fact a service open to all clients. Stephanie explains that Philux clients can indeed semi-customize their furniture by choosing from an in house selection of wood, wood finish, fabrics, and accents such as mattings, handles, and glass tops.  "At the end of a hard day's work, we ultimately want the passion to come full circle. From my parents who are founders of this brand, my sister and I who are growing it further, our great team, and ultimately to our valued clients."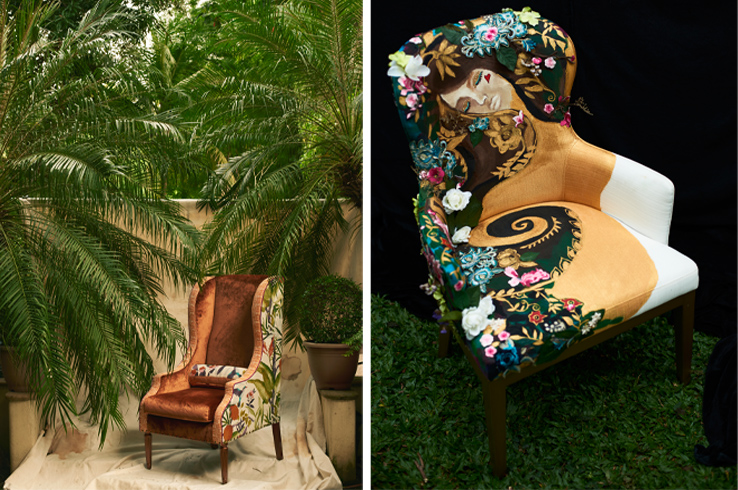 Philux Fix is a furniture and photo exhibit showcasing the versatility and ingenuity of Philux's all Filipino craftsmen through the creation of customized, high-quality furniture pieces that are distinctly its clients'. For this campaign, Philux collaborated with influencers of different backgrounds to customize furniture of their choosing while infusing their own sense of aesthetics. "We selected people, most of which are friends, to collaborate with us.  We asked them to choose an existing Philux piece and customize it according to their needs, taste and preference," says Jessica Kienle Maxwell, head designer and youngest of the Kienle sister duo. "They are a good mix of different personalities, career paths, and different tastes so it has been such a creative and exciting experience for us and for them," she adds.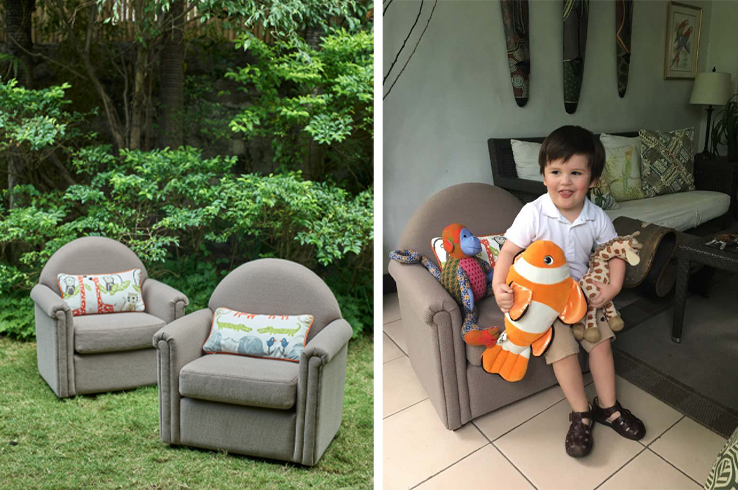 I was fortunate enough to be included in this roster and they had asked me to come up with something special for their children's line, Little Philux. When I first gave birth to Sebastian, the selection of children's furniture in the local market was rather slim. You went from very expensive imported brands to cheaply made, plasticky and brightly colored furniture. There was nothing in between that could still be chic and playful. Oh and tough luck trying to find neutral colors. Most of the items on the market needed to be sold with sunglasses for your child. For this project I created little club chairs for my little men. What I love is that they are so solidly made and I know that my boys will still be sitting on them till they are much older. They also love being part of the action whenever I have guests over, so these chairs can easily and stylishly fit in my living room without looking like something from a toy store.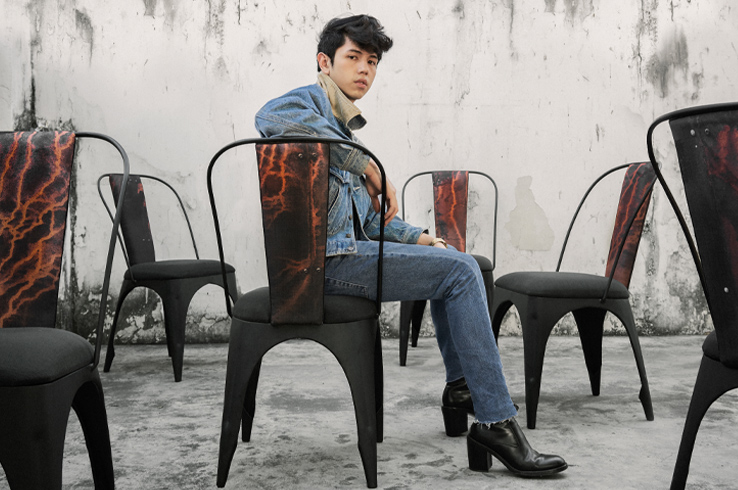 Other design collaborators include top photographer BJ Pascual who designed his own piece as well as photographed all the other collaborators with their chosen furniture. BJ had photos he took on a trip to New York printed on his Fulton chairs. Here are the other photos from the exhibit.
The Philux Fix furniture and photo exhibit will be held on February 23–26 at mega fashion hall. The furniture pieces may be ordered for a limited quantity. www.philux.ph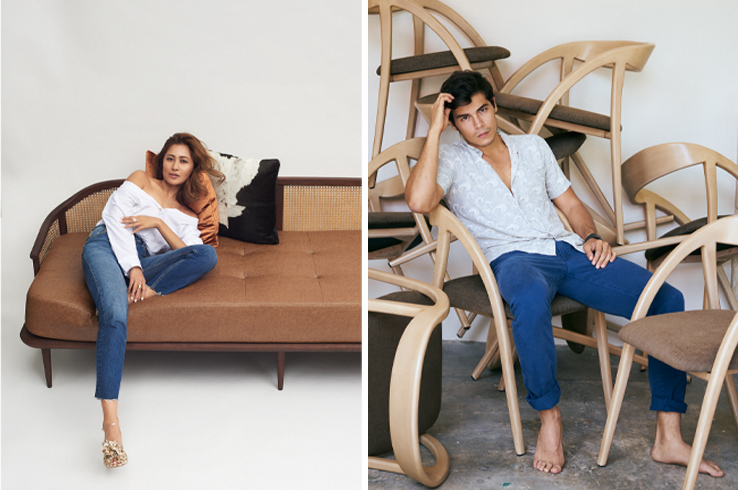 Pam Quinones: "The inspiration is masculinity and modernity- qualities I've always liked in fashion. I want to translate these ideas into the home without losing the element of comfort and coziness."
Erwan Heussaff: "I'm all about understated elegance. I'm not too showy so the Embla Chairs are just right."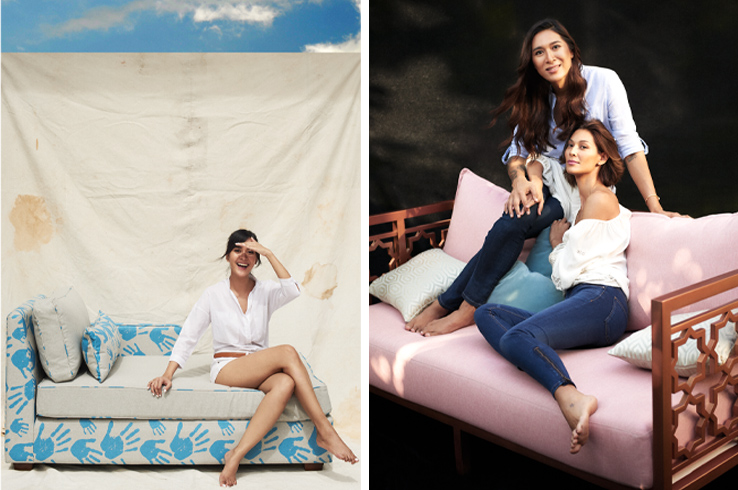 Bianca Gonzalez: "We wanted to immortalize how little Lucia is now. Thus the handprints of my husband, of me, and of our baby. I think it's a great piece to look back to when Lucia is older. It's a family piece. It's going to be placed in our play room. We wanted something very comfortable and immortalize how little Lucia is right now, thus the hand print. " I love how she turned this piece of furniture into a sentimental keepsake.
Joey & Angie King: "Our inspiration is a mix of Moorish elements and comfort".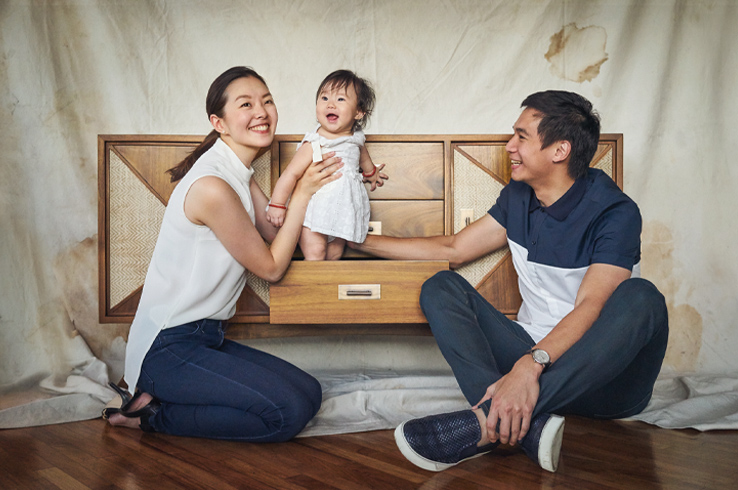 Chris Tiu: I chose the Embla Buffet for both its aesthetic and functionality. It's a perfect mix of traditional and modern design, which reminds us of our travels in different parts of the world.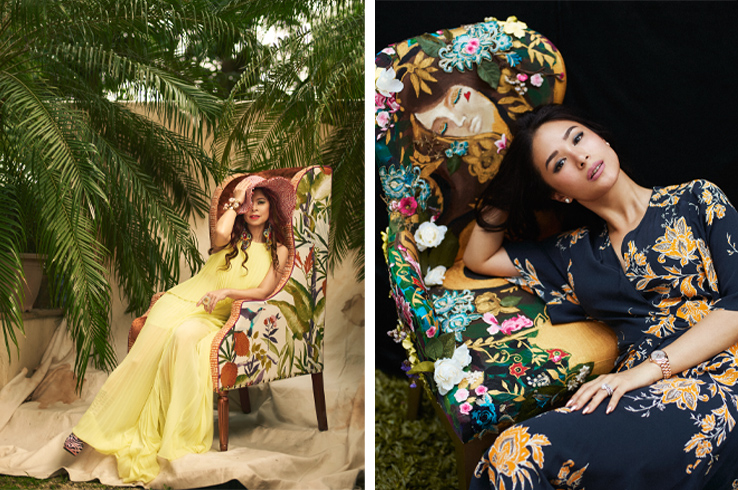 Tessa Prieto Valdes: "I decided to have a burst of color and texture and this chair is so me!… It kind of blended all together. The inspiration really is life, color, the tropics."
Heart Evangelista: "I wanted this chair to be connected with what I'm into now which is a lot of florals hence the patches. It's my first time to paint on furniture and I love it!"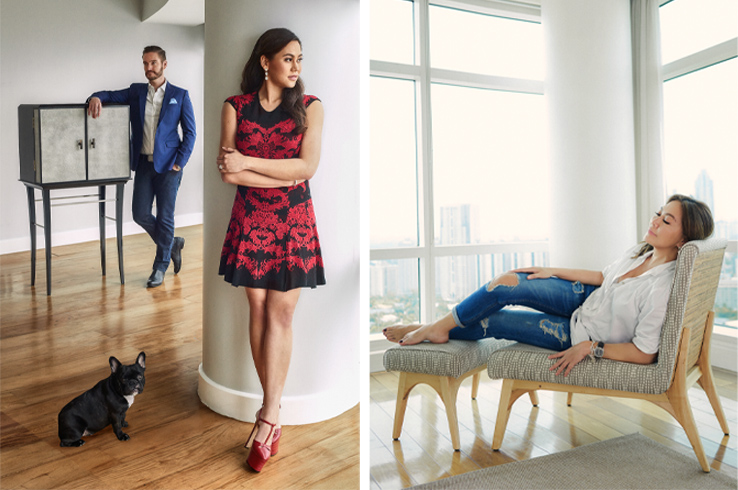 Cristalle & Justin Pitt:
Cristalle: "My inspiration is my husband and I just really want to make him happy so this is a piece that spoke to him."
Justin: "This bar cabinet, especially the two tiered lit shelf inside, reminds me of all the hotels I've run and all the great bars I've been to. It's a wonderful cascade of whiskeys and spirits so I wanted to bring a big part of my life back into our home"
Karen Davila: The inspiration-  sun, light, colors of nature- South Africa.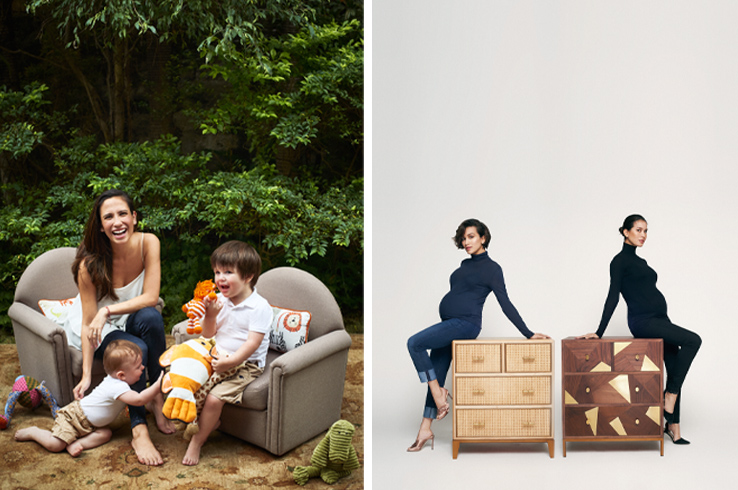 My husband has his favorite club chair so I wanted to recreate the same chair for my little gentlemen, Sebi and Maxi. I chose neutral colors so they can enjoy it till they're a bit older. It's also easy to dress up and be fanciful with cute and colorful throw pillows!
Stephanie Kienle Gonzalez and Jessica Kienle Maxwell:
Stephanie: I designed my commode with local luxury in mind- modernizing Filipino elements with a hint of glam.
Jessica: I wanted to create a contemporary piece inspired by Cubism with an elegant touch.