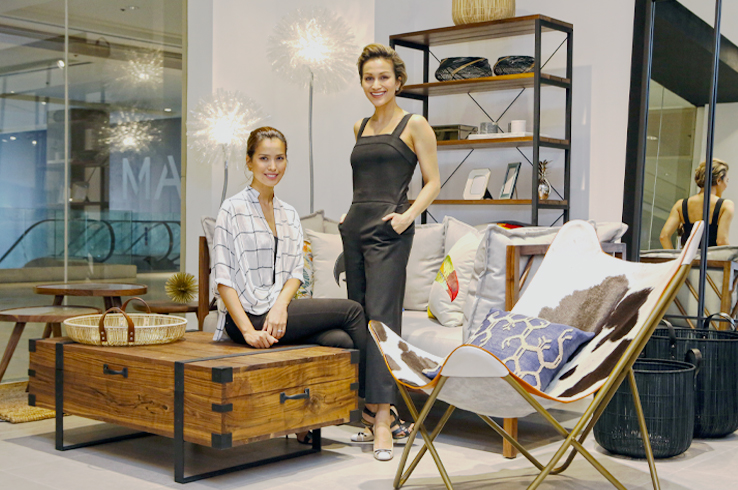 Sisters in Design
The Kienle sisters are some of the most amazing people I know. They are gorgeous, talented, bastions of good taste but above all generous, kind and humble.  I am beyond proud to call them both dear friends of mine. They've just launched their newest showroom and lifestyle store Philux Home. A labor of love that solidifies the complementary partnership that these two have and embodies the core value of their business – family. Their furniture pieces are really destined for the home, marrying style and function seamlessly. Large, comfy sectional couches and generous armchairs you can sink into pleasantly contrasting with sleeker scandinavian forms in gentle curving shapes in skillful woodwork. The showroom not only features their pieces but handpicked accessories like cowhide rugs and embroidered throw pillows. It is a stunning space to visit in order to pick up that dining table of your dreams or a fun, small piece for a quick update.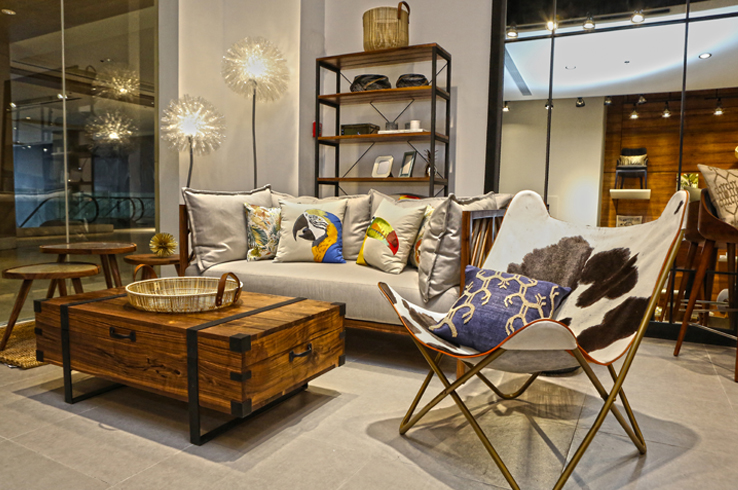 My favorite new addition to their lineup is Little Philux. A welcome arrival in the usually garish, cartoon character world of kiddie furniture. It's tough to find tasteful piece for children that don't have some sort of outlandish rainbow bright colors on them. Little Philux has that subdued european sensibility, with a touch of whimsy and always functional. All their paints are water based and in fun yet soothing colors.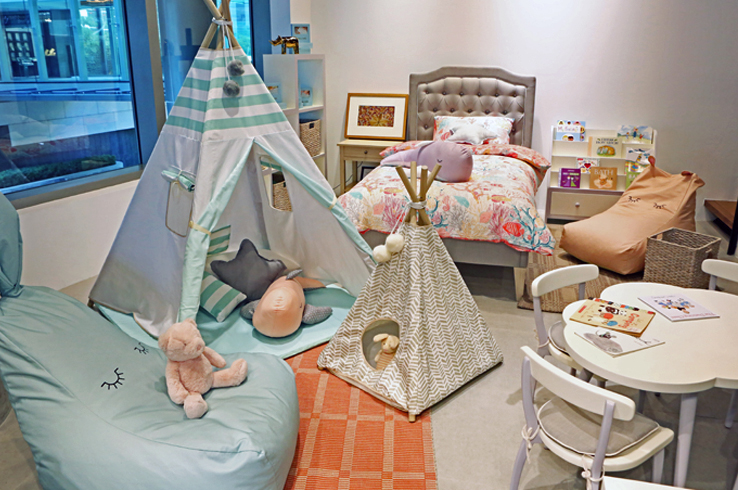 The two ladies took their time for an in-depth interview with Philippine Star which you can read here and so gladly shared a few practical tips for my readers. Here on the blog they gave their insights on how to quickly freshen up your home and how to work with family.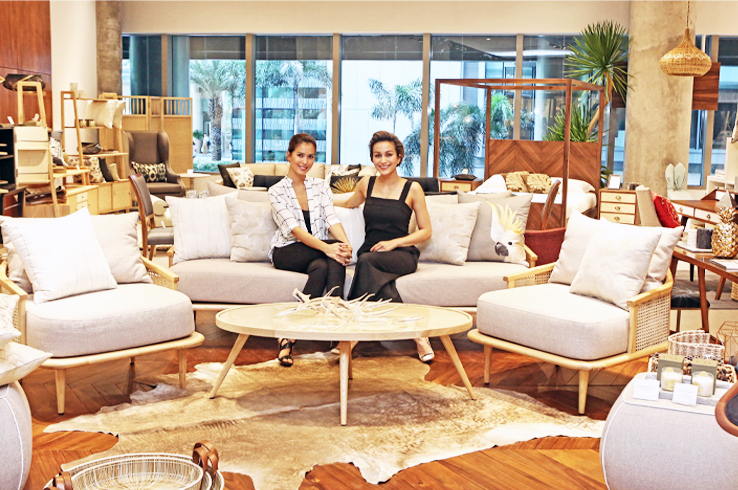 How to transition your home out of the classic and into a fresher, more contemporary feel
Accent Walls
"Doing an accent wall in a room is a very easy way to change things up. Some kind of interesting wallpaper or even a different color paint. If you house is very white, beige and neutral, it can add that pop and can immediately make it look younger and fresh." – Jessica
Re-arrange
"I feel like a room can look completely different if you re-arrange your artwork or even your furniture. It really can refresh a space and make it look like a different space. Change up the energy!" – Jessica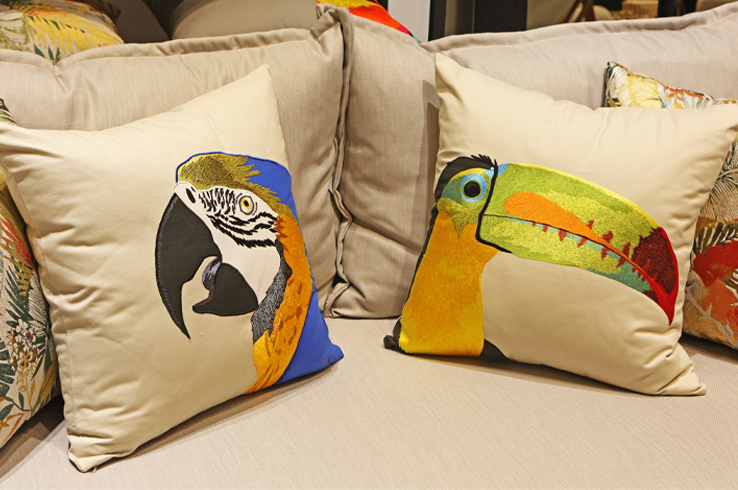 Color
It's something very easy to do like changing your throw pillows into something bolder or re-upholster a chair or change the color finish. We have clients that come in and say 'My dog bit my chair.' and instead of simply repairing we change the wood finish and the upholstery and it's like a completely new piece." – Stephanie
Mix it up
"Don't be afraid to mix. People think if you want to refresh your look you need to change everything up. I think that nowadays it's fantastic to have a dining table with different types of chairs. Two end chairs that are different. Think carefully before deciding what to change. It's also more cost effective that way wherein you just change a couple of pieces and accents." – Stephanie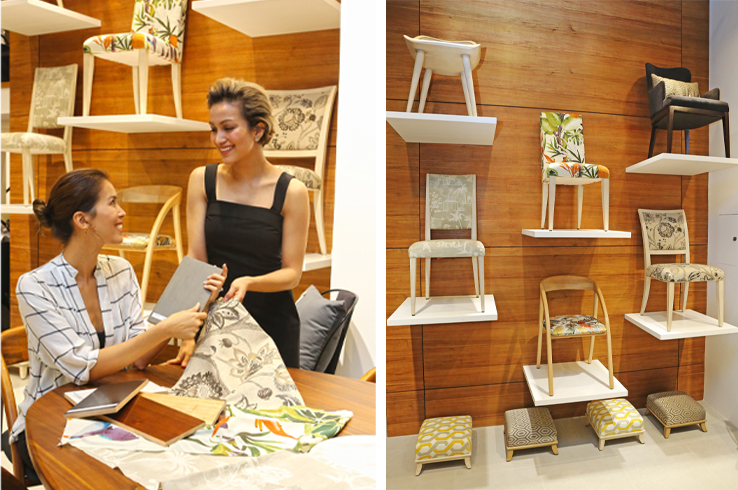 How to work well with family
"Knowing when it's time off and that's the hardest part. Especially for me with this project I'm passionate about it and there was no time off. I think in time I hope to learn that Sundays are family days and you're not supposed to discuss work. And keep your phones away from the doing table. I think that also really helps and fosters other kinds of conversation other than work." – Stephanie
"Having really good communication with everyone and being completely transparent. Like if you have anything you want to say or you're having a disagreement its always good to be transparent. To not keep everything inside and to just let it out on the table. If not it will eventually come out in some way or form and create tension." – Jessica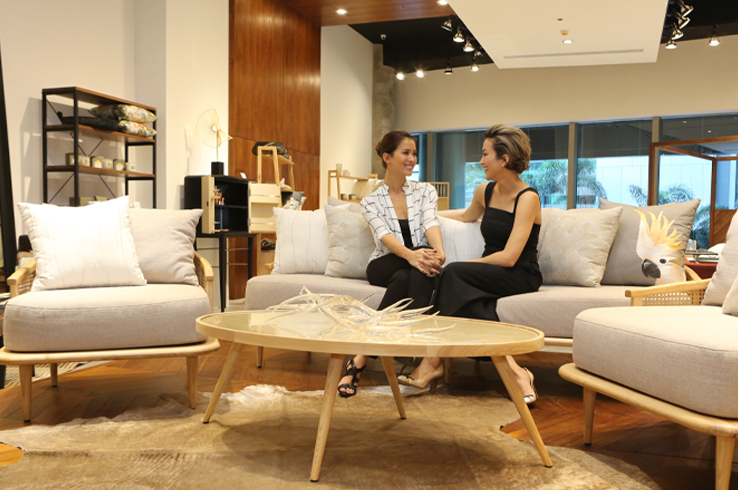 ***photos by Walter Bollozos for Philippine Star***