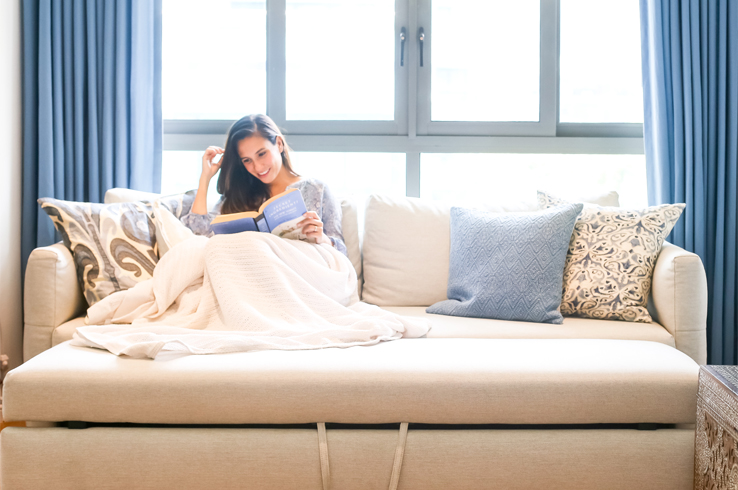 Sofabed Goals Achieved with Innovation Living Philippines
When we moved into our new home, one of our non-negotiables was to have a sofa bed in our masters bedroom so that our kids could have sleepovers with us on weekends. I can't even begin to express how difficult it is to find good quality sofa beds that are functional yet stylish. Most of the offers on the market are pretty unsightly or have a mechanism that when opened, take up too much space. I was so happy when I chanced upon Innovation Living in their LRI showroom. I was looking for a sleek yet homey design, that would fit our needs and décor seamlessly.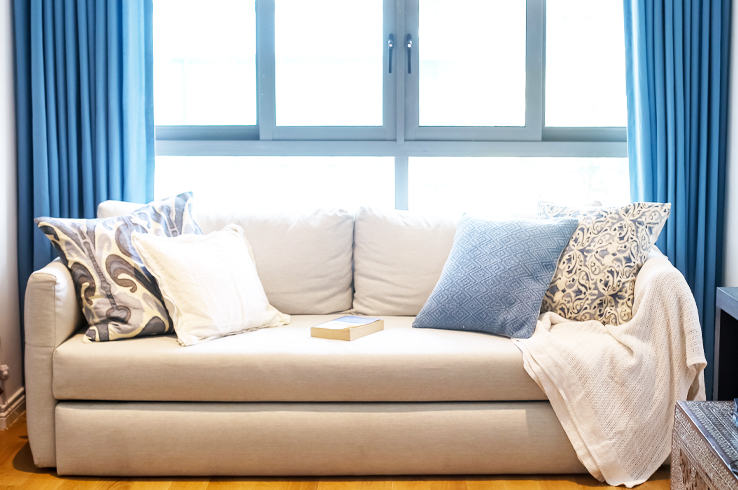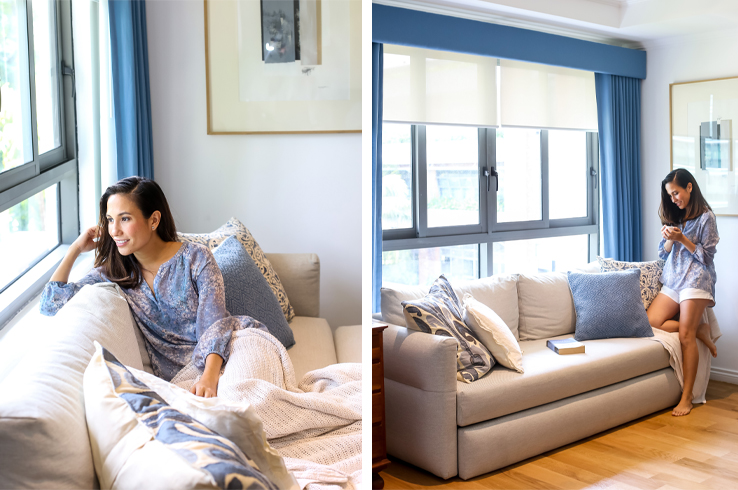 I love their modern designs and the variety of fabric options you can choose from. You can even order new covers for some models so you can change the color. Most sofa beds don't have this option. The covers are also washable which is crucial for people with kids like me! I chose this Toke sofabed because I wanted an easy mechanism. It simply slides out and opens up! Perfect for a simple siesta for just piling on the sofa for a bucnh of kiddie cuddles while watching cartoons. It goes from couch to bed it literally seconds.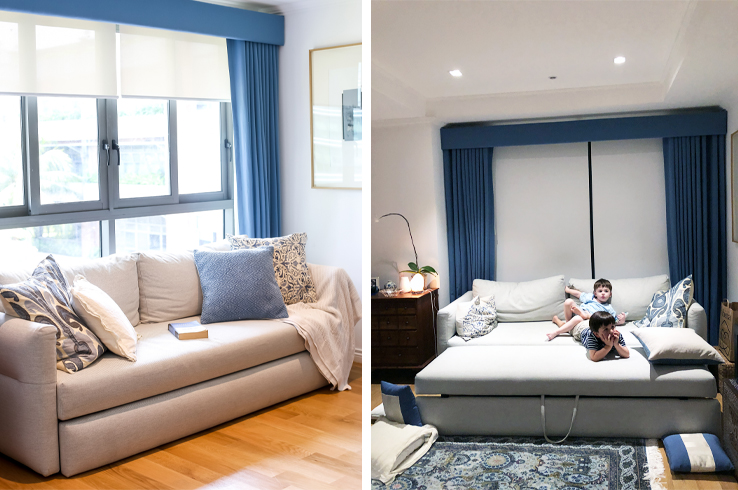 I love how you don't have to remove the cushions before opening which many sofabeds require you to do, leaving you with a pile of cushions that you don't know where to keep. They are also incredibly sturdy because it has a metal frame. I can attest to it because my kids jump on it all the time even if I tell them not to! Everything still works perfectly fine and all mechanisms are super smooth.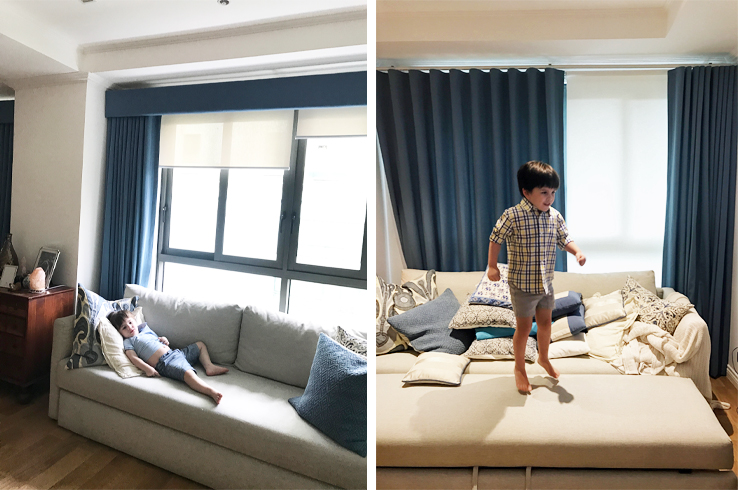 Innovation Living is known globally as a sofa bed specialist. They have over 50 years worth of research and development for sofa beds. Born in Denmark, it's original founder, Flemming Højfeldt, is still the owner and chairman of the company. Innovation Living believes that form and function go hand in hand and their mission is to "create innovative durable designs for everyday use."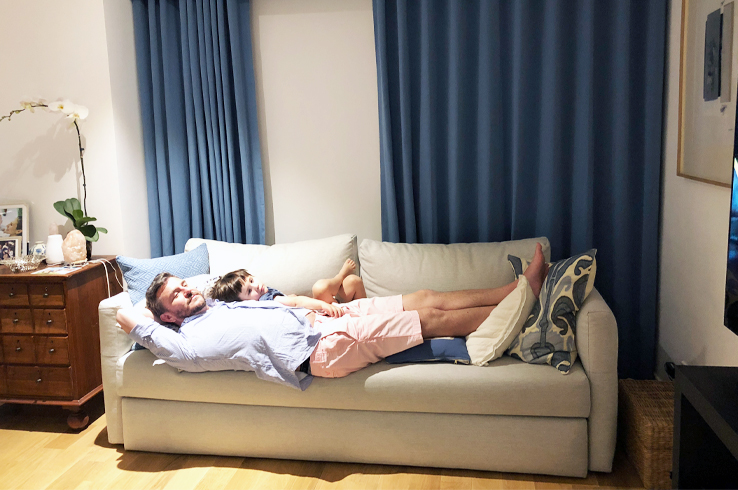 I'm so happy with our Toke sofabed! It's an integral part of OUR everyday lives! It's become our favorite spot for hanging out, reading books, taking a siesta and watching movies! I highly recommend you guys checking out their site and their stores as there are so many different options for all kinds of styles and spaces. Their designs are so beautiful that they can most definitely be used are your principal sofa in your living room. And what a bonus that when you have guests they can have a truly comfortable stay. It's definitely one investment you won't regret.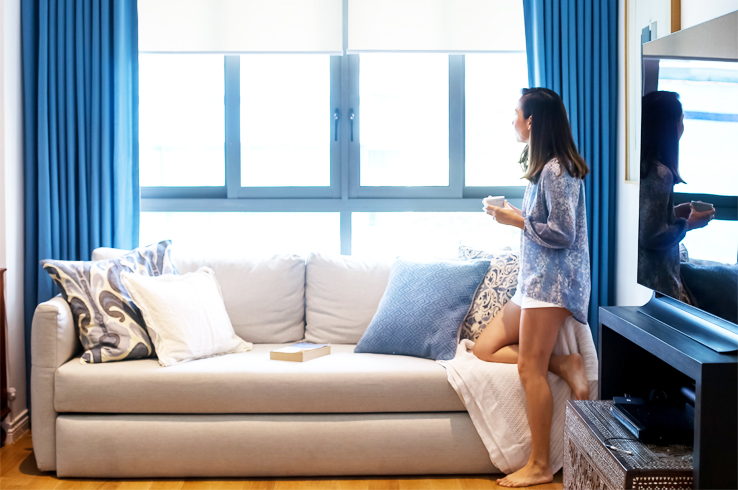 To see more of their great designs, visit their website : www.innovationlivingphilippines.com and their showrooms in LRI Design Plaza, 210 Nicanor Garcia Street, Makati or at their showroom in SM Megamall. Avail of an exclusive 15% discount when you present this voucher!