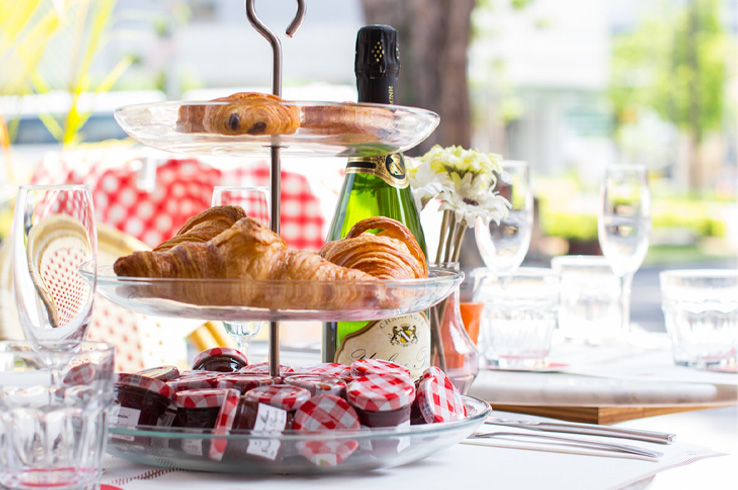 Brunch Wines
Champagne at brunch is always a favorite as the natural toastiness pair well with the actual toast and croissants and the bubble are a wonderful pick me up.
Prosecco is another great option. The higher content of residual sugar gives softer and juicier sparkling wine that marries well with your favorite jams and danish pastries.
A good Riesling whether dry or off dry with its high acidity and fragrant nose works extremely well with citrusy smoked salmon and dill.
You can also opt for a crisp, all around Côtes de Provence Rosé, light and easy to drink and very versatile going just as well with the bagels and lox or the cold cuts. Check out this article on cheap and cheerful Rosés under P1000.
For red wine, you may want to skip the heavier and more full bodied varieties. Try something like a Brouilly or Morgon from the Beaujolais region in France. Made from Gamay with bright red fruit and nice acidity. It's served slightly chilled and goes extremely well with goat cheese. Sommelier Selection carries some nice ones.
If you'd like more suggestions, here is another article from Martha Stewart. I love how she's paired the wines with specific kinds of dishes.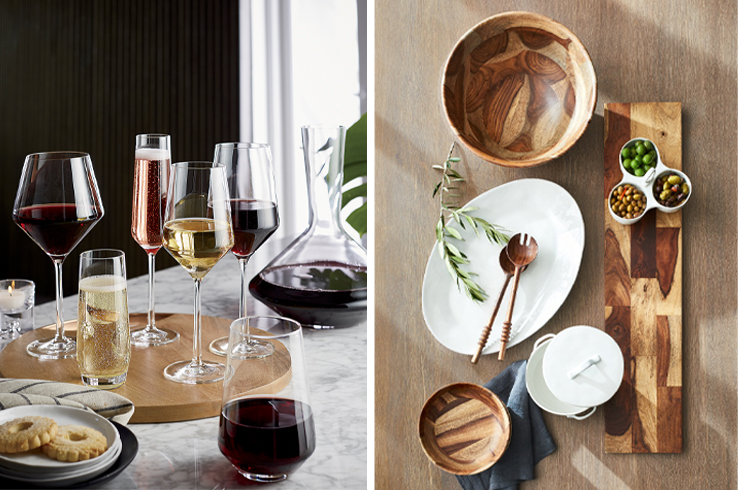 I love these new chic glassware from Crate & Barrel and their warm wood collection for fall. For brunch though I'd use these great stemless wine glasses for a more relaxed and casual feel. I'd also use that beautiful board to lay out a smoked salmon bar with all kinds of toppings and bagels. Visit Crate & Barrel Philippines or follow them on IG @crateandbarrelph for more info.