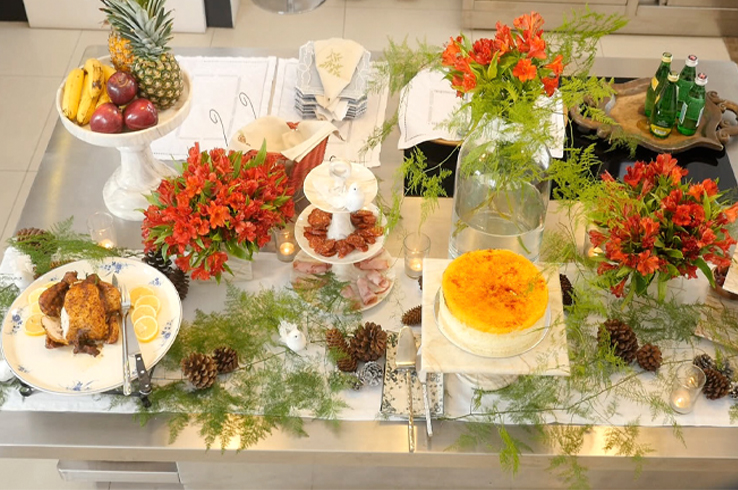 Easy Holiday Buffet by Rachelle Wenger
Sometimes I feel like we tend to be over-the-top in the Philippines. My very European husband always complains at how come there is always so much food, so much decor and just so much of everything at some celebrations. "In Europe, there is usually just one or two main attractions, a bit of cheese and that's it," he always says. Rachelle Wenger, Interior Designer and wife of Chef Thomas Wenger, is all about that for the holidays. We featured her for Modern Living TV and she explains to us her principles in holiday decorating without being so overtly "Christmas." She even did away with the Christmas tree!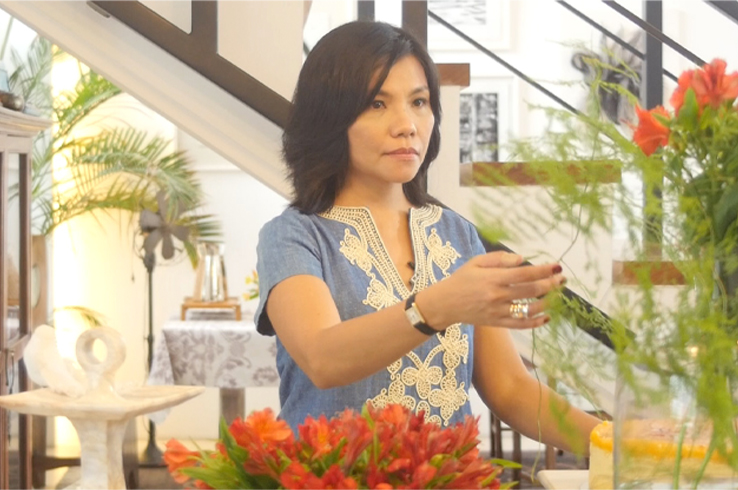 "It's all about that red and green and the small touches that remind you of that Christmas spirit." On her buffet table is this beautiful use of light fern leaves that give a delicate lace like appearance. She's also had that touch of red through flowers that are not necessarily for Christmas. "These are what I found in the market so I just like to make do with what's available," she says. "That way I don't stress trying to find something specific."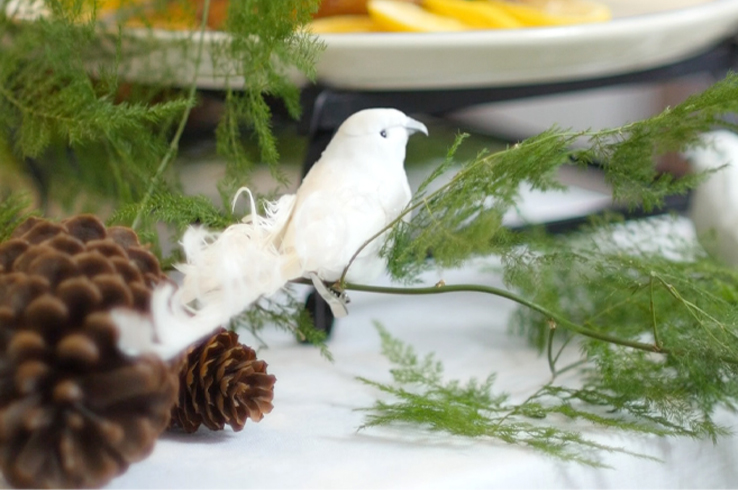 I love the small touches like these feather covered birds and pine cones. "These pine cones are from our trips abroad!" she muses. She's also transformed a small sleigh that was gifted to her into a caddy for cutlery. What I find particularly nice about this spread is the use of varying heights to create drama in the tables cape. I just love how those ferns float in the air.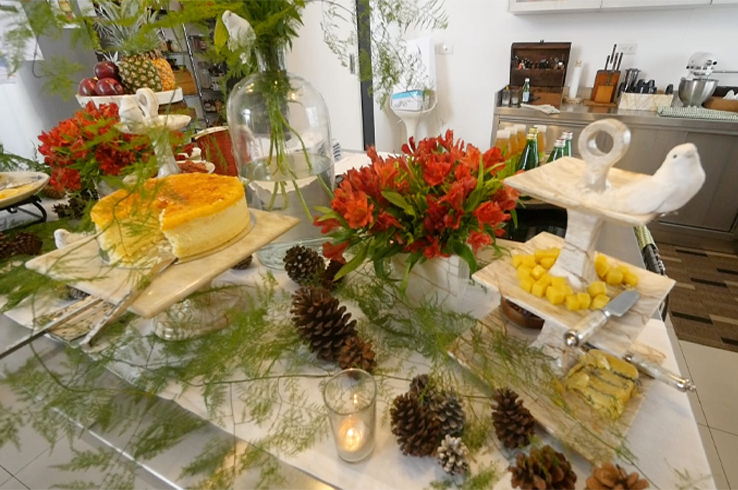 "I like to keep things simple. Some cheese and cold cuts, some roast chicken and a nice dessert." I completely agree. It's all about fuss free entertaining and there's no shame in ordering from the experts when you don't have time to make something yourself. "I just make sure to re-plate them nicely." these beautiful marble stands are from a recent limited collection of homeware she's designed.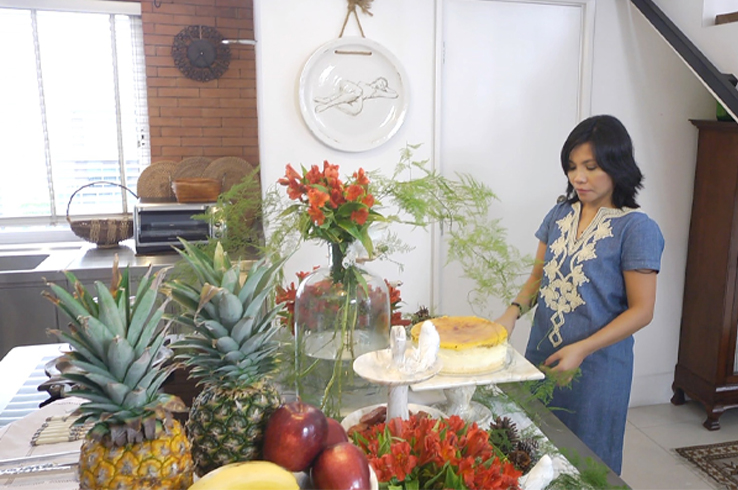 Personally, I like to always have at least one item I've made myself, either a dip or a spread or even a quick pasta that's easy to eat. I would add to this menu maybe my Sambal Spiced Porcini Mushroom Farfalle or a homemade caviar terrine or even an artichoke dip. Just throw in some nice bottles of wine and you're set!