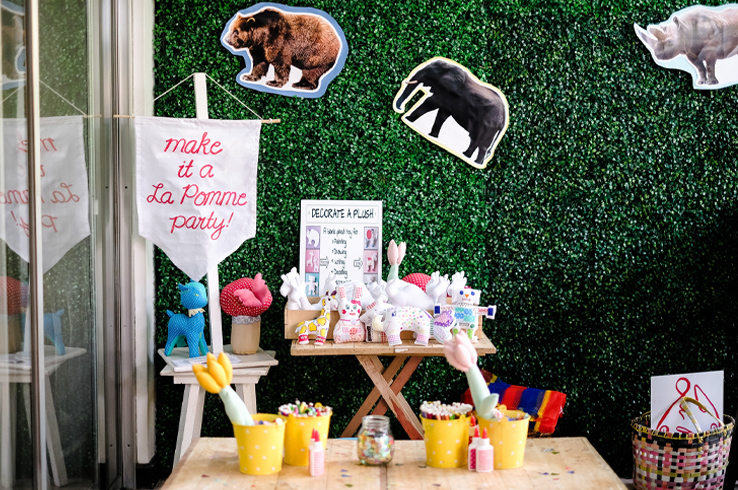 La Pomme Party
It's always difficult when throwing a party for a toddler, you never really know what to make them do. They're a bit too young for games but old enough that they need to be entertained. I'm also not fond of those really loud and noisy party hosts that kinda force kids to do stuff and just when they've figured out how the games works it's suddenly all over. I love the idea of La Pomme Party.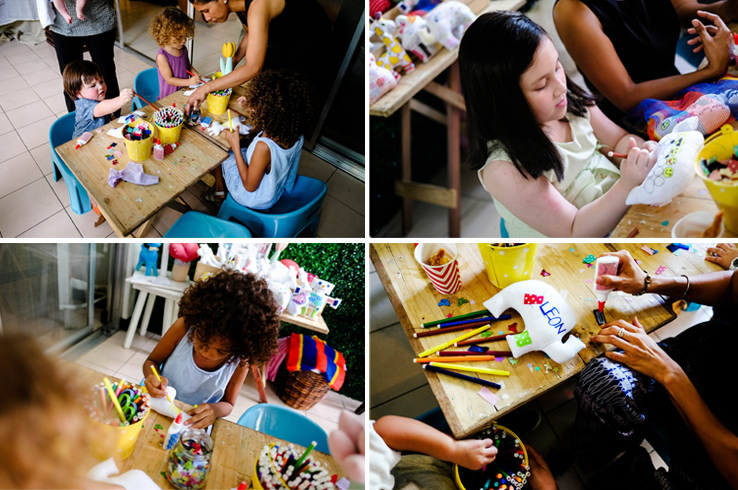 It was such a great activity that everyone from young and old enjoyed. It was perfect because kids could just come and go as they wished, when they felt like it and sat down to work on their own little plush animal. You'll be amazed at the level of concentration a two year old can have when it comes to drawing, gluing and all kinds of "art-ing" as my son calls it.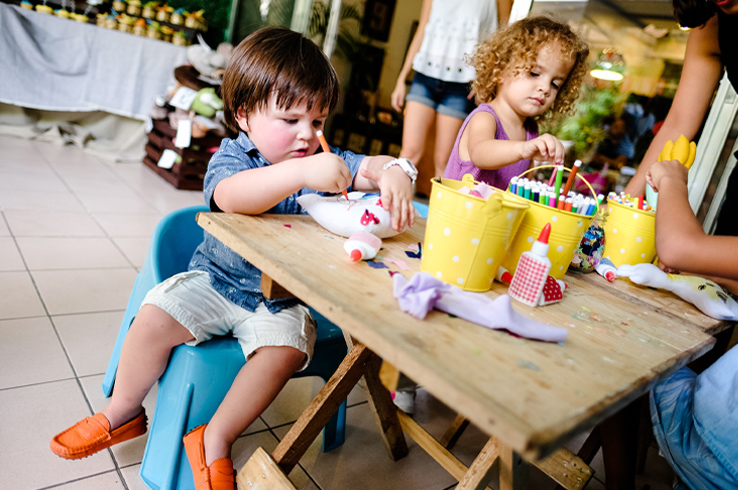 I met the owner of La Pomme, Apol Massebieau at a bazaar one afternoon. We immediately got talking about all things french (her being married to a Frenchman as well) and I fell in love with the whole slow-living european vibe of her company. I love handmade toys and things that don't have too many bells and whistles. I think kids enjoy the simplest things the most and it really lets them bring out their creative side.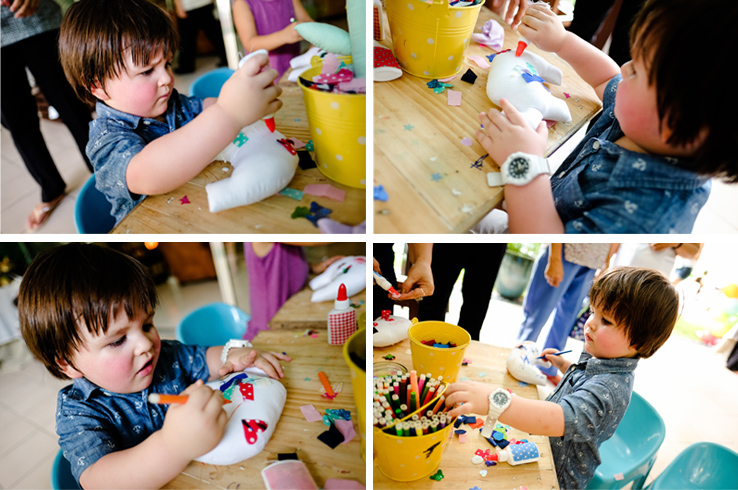 For Sebastian's birthday I contacted her to ask about packages for the La Pomme Party and later on as things were finalizing she offered to do it for free in exchange for a blog post. Thank you Apol! I'm so happy to do it because as you can see from the photos the kids just absolutely loved it. I would recommend it to any parent!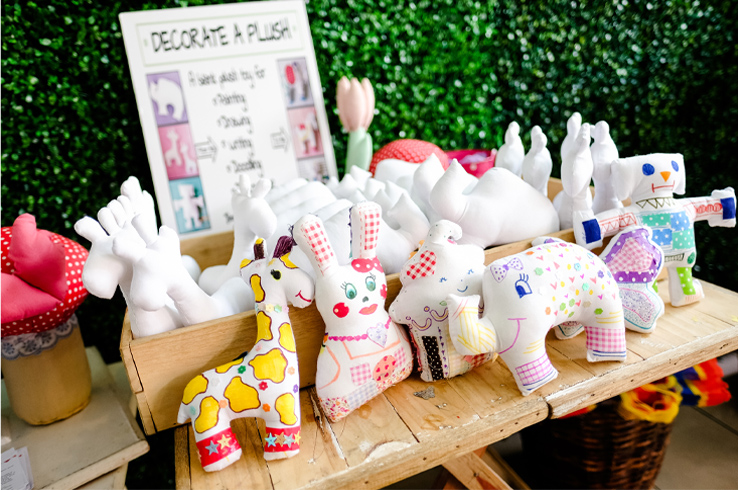 La Pomme Party offers different packages and you can also choose the different plushie shapes according to your theme. We settled on elephants and giraffes in line with our animal parade theme. I love how it comes with the whole set-up including  tables and chairs.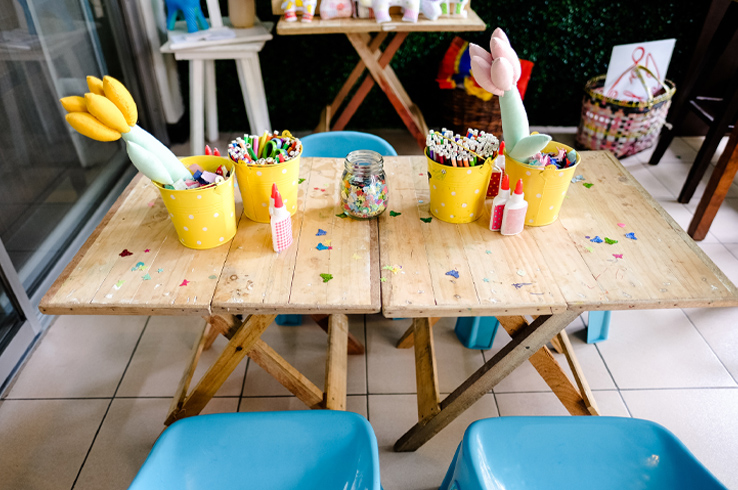 I especially like how they make all the art materials look so inviting. It made me want to start coloring and gluing as well!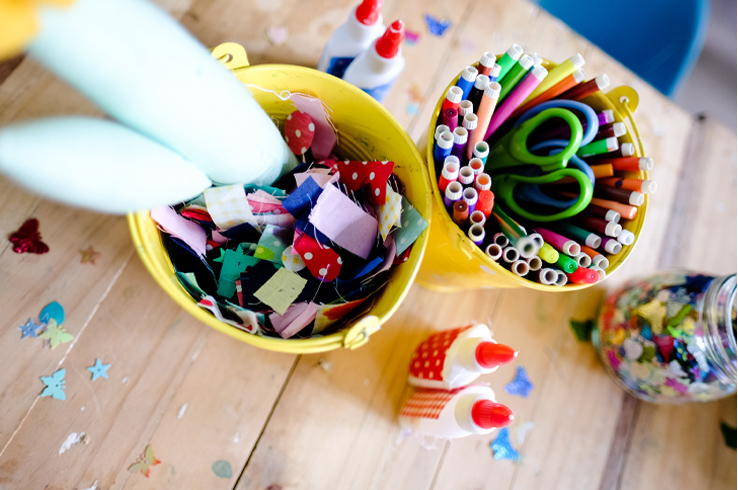 It also comes with a facilitator so that they can help the kids out and give mommy a break to have some cold rosé!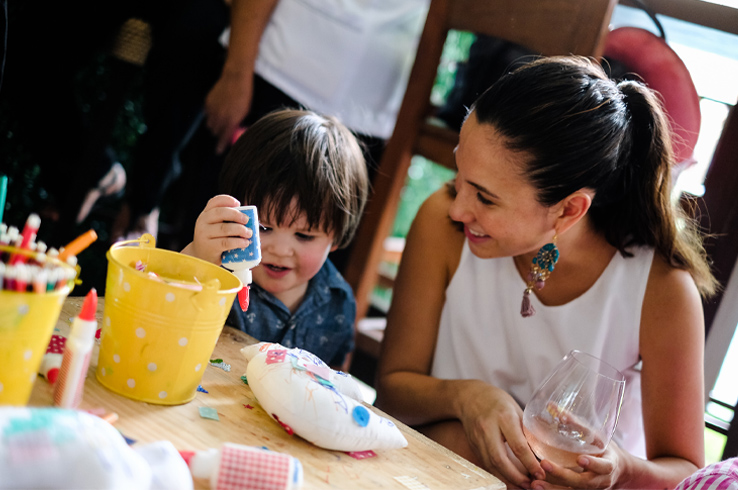 For more information on La Pomme Party visit their website: www.lapommeparty.com 
All photos by Magic Liwanag