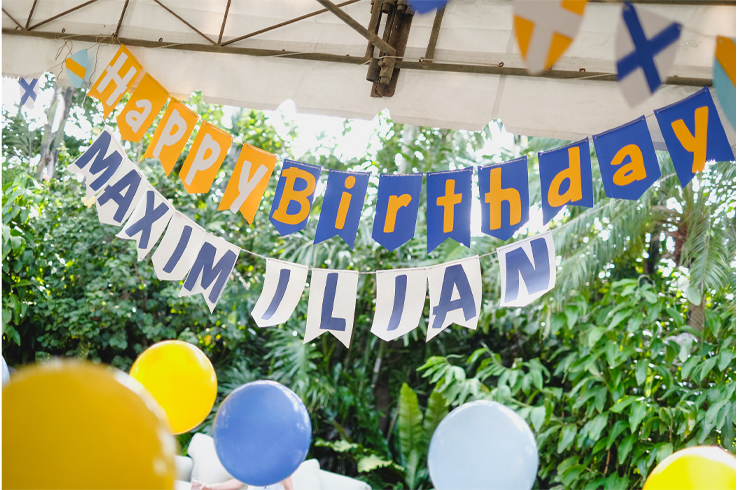 Maximilian's First Birthday
The birth of a second child is an incredible thing. Your first child fills your heart, your world and your every being in the most abundant and fulfilling way that before your second child is born, you have quite a bit of doubt. "How can you ever love another person as much? Is there still space in my heart for another baby? How can I ever be a good mother to two?" The most wonderful thing is – your heart naturally expands. When once it was so full it felt like it was going to burst at the seams, now your heart has doubled and its capacity to love grows exponentially with each day.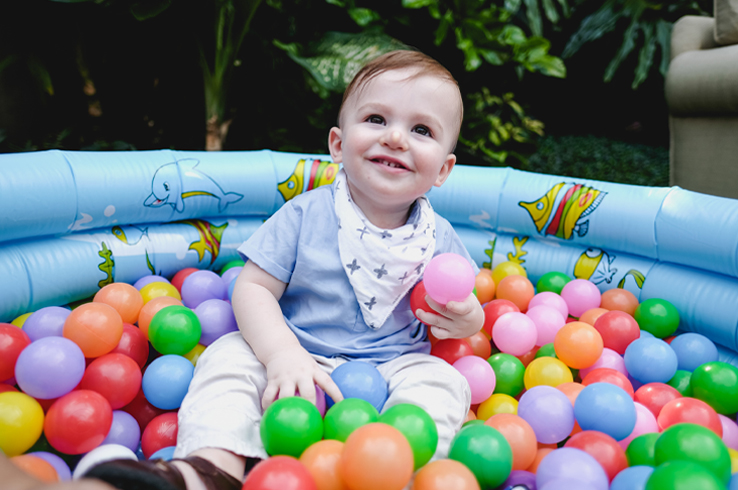 Maximilian's first birthday was a beautiful celebration for us, not only because it was a truly joyous occasion but also because his older brother for the first time, really assumed his role as the elder brother and wholly embraced the new family dynamic.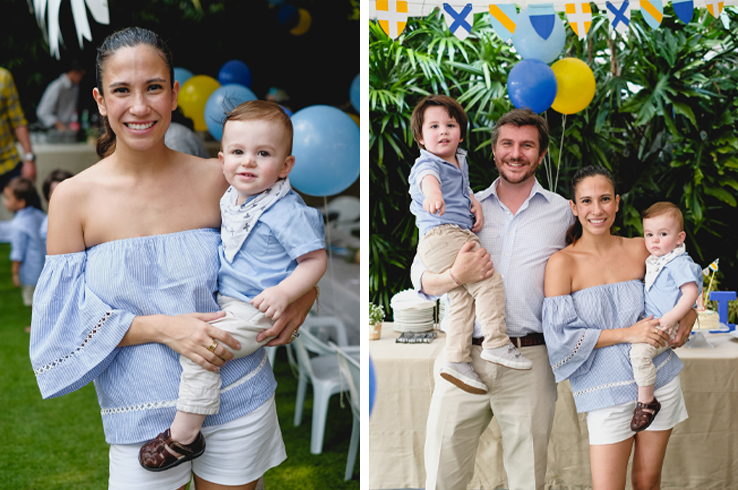 As with any major changes in life, Sebastian took some time to adjust to having to share attention. He always loved his brother from the beginning, we never really had issues when he was a sleepy newborn but once Maxi started becoming his own little adorable person, things started acting up. They are also so close in age (welcome to the 2 under 2 club!) add that to the fact that Sebastian was also going through some major developmental stages of his own. I was so worried that he would act up during his brother's big birthday party.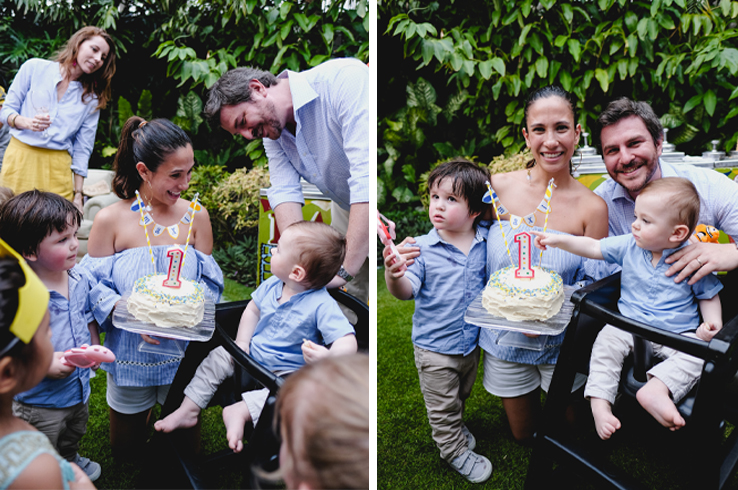 I was proven completely wrong. Sebastian was so amazing during his little brother's birthday, happily playing with his friends and proudly showing off "my baby brother baby Maxi." Maximilian had a splendid time, enjoying himself, getting hugs and kisses from his brother and from everyone. We didn't just celebrate his milestone birthday but also the growing brotherhood and sibling love between the two boys.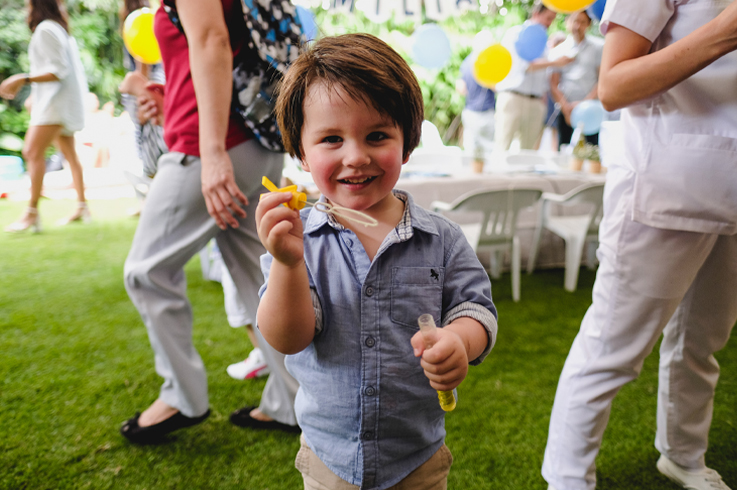 As always with my kiddie parties, I still love to have that homemade feel. I like to keep things relaxed and intimate but still with enough entertainment to keep the kids busy. We celebrated in my parent's spacious garden and decorated the rented tent in theme.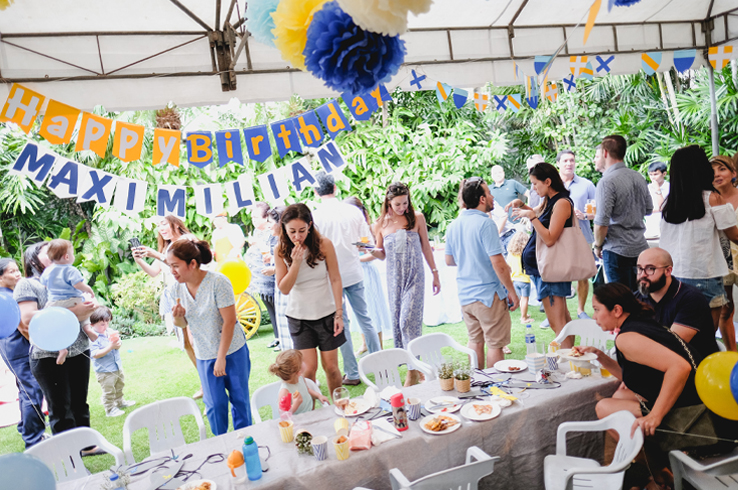 Maxi's invitation read: His Royal Cuteness Maximilian Jose – he has such a grand name and these very noble arched eyebrows (on fleek since birth!) that I thought to give a medieval court theme. I chose blues and yellows with a touch of red.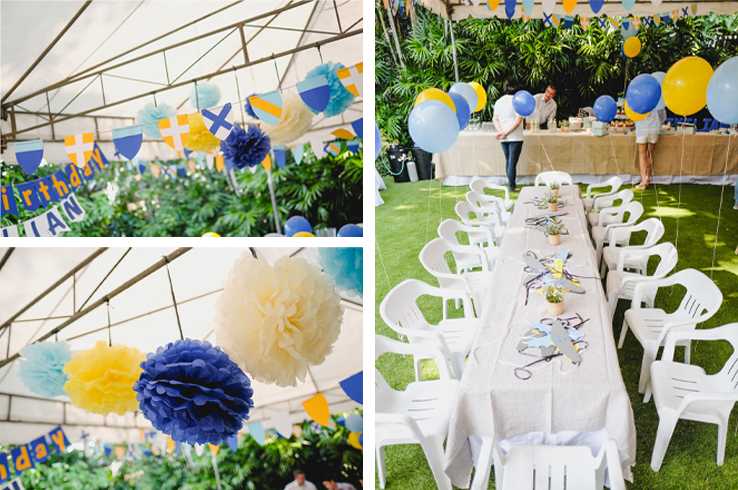 Maricel Mendoza of A Sweet Cottage helped me again with the buntings and pom-poms. I just added some helium balloons. Scroll to the end for a full supplier contact list!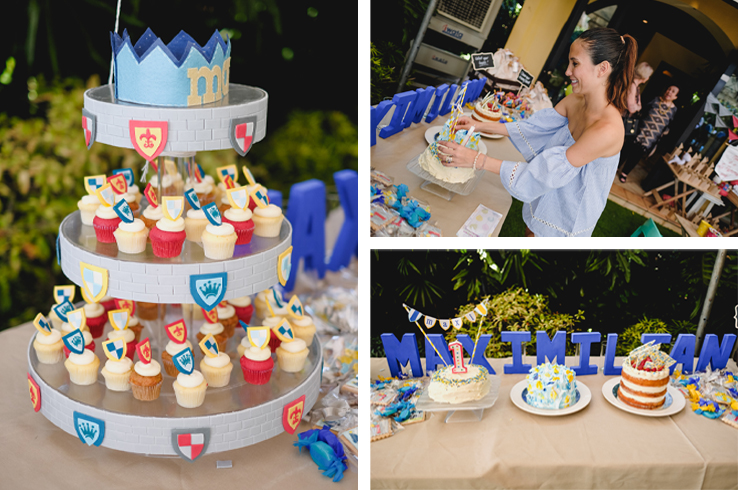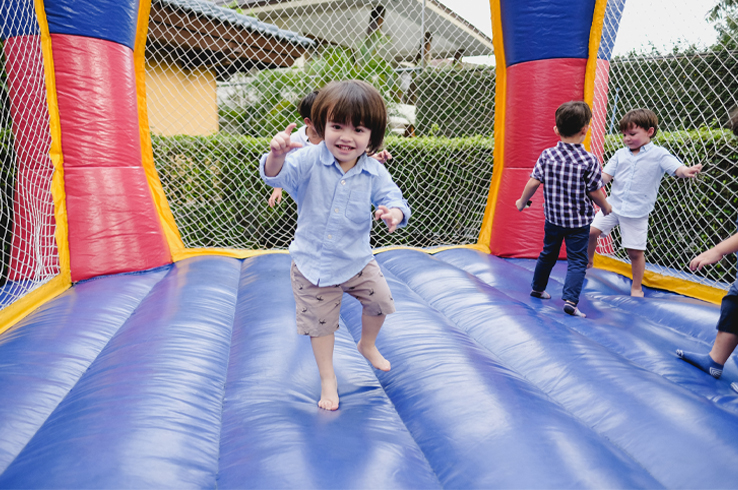 I ordered a bouncy castle through Jellybellies Co. not thinking it would come out to be that HUGE! But it really unexpectedly went with the theme and in fact totally made the décor! A big bonus is the fact that bigger kids love it! As proven by Santi here jumping in the photo!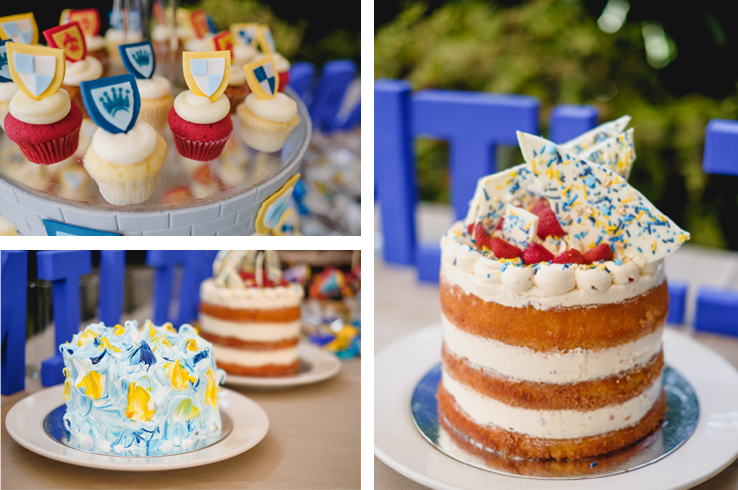 After all the yummy cupcakes and sugar cookies from Cupcakes by Sonja, the cakes by Casa San Luis, polvoron from Rossi Reyes – oh lets not forget dirty ice cream! The bouncy castle gave the kids a place to shake off their sugar high!
For the giveaways, I sourced things myself in Divisoria and found some super cute bags that looked like those sacks you would collect your taxes in. At least that's what the cartoons and movies make us believe! I filled it up with simple goodies found in 168 like wooden puzzles and some chocolate gold coins. I also found these super cute faux leather horses that you hang from your bags and thought that the adults could use a giveaway too! In the photo below is also my attempt at a buttercream cake – still not quite there! But it looked nice thanks to the Glampop sprinkles!
La Pomme Party also set up a booth and apart from their usual decorate your plush toy, they had these DIY cardboard castles to decorate. It was great! Of course an inflatable pool with balls is always a hit with the small ones. I just bought a whole bunch of balls at divisoria for peanuts and I keep reusing them for parties and playdates. I also set up a pabitin which was a hit! Sebastian and his friends were old enough to understand the concept and they really enjoyed.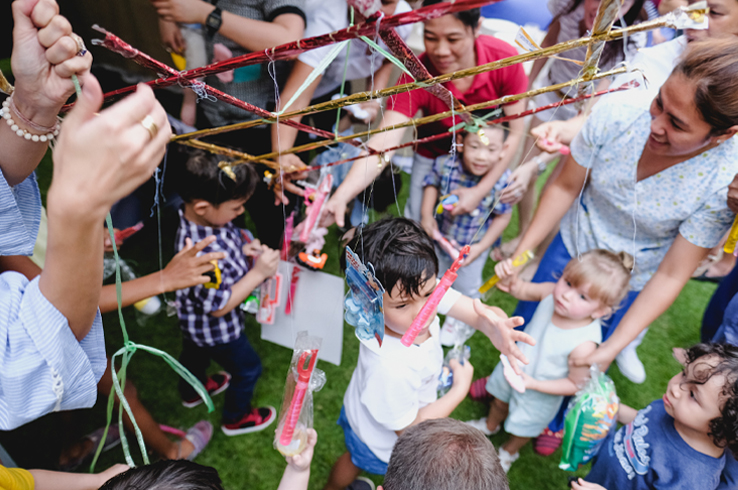 I also booked a bubble show through Jelly Bellies Co, which is always a hit! I wanted simple clothes but they sent me fairy princesses, which we all had a laugh about! It's not what you would expect at a boy's birthday but it was still fun.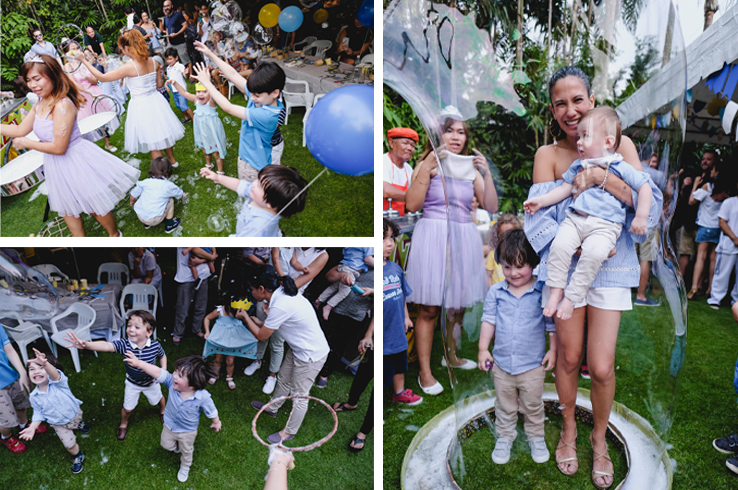 Food was pretty much the same as Sebastian's first birthday – we had California Pizza Kitchen cater a pizza bar and we did our own salad, homemade chicken fingers, french fries,  pasta with fresh pesto and kiddie spaghetti Bolognese. We popped some popcorn as well which kids absolutely love!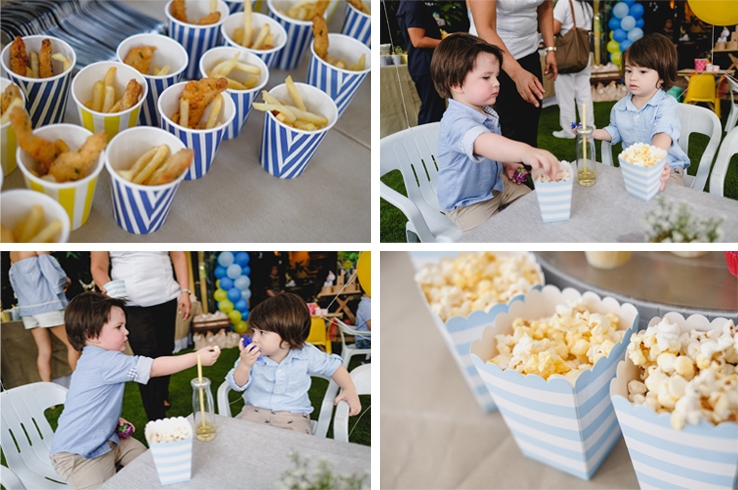 Engkanto Brewery set up a keg and we served some bottles of cold rosé, Perrier and apple juice. I try to avoid sodas but do keep a few cans hidden for the adults. On the speakers I played my favorite playlist on Spotify – Stress Free – which is perfect for afternoon events. Happy folksy pop music by George Ezra, the Lumineers and the like.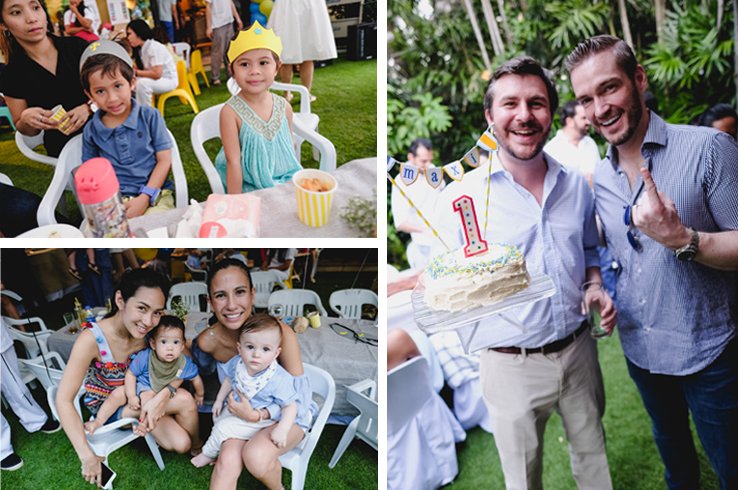 Devon and Tali. #momgoals Mika Martinez with Maxen. Proud pops Jonathan with Justin Pitt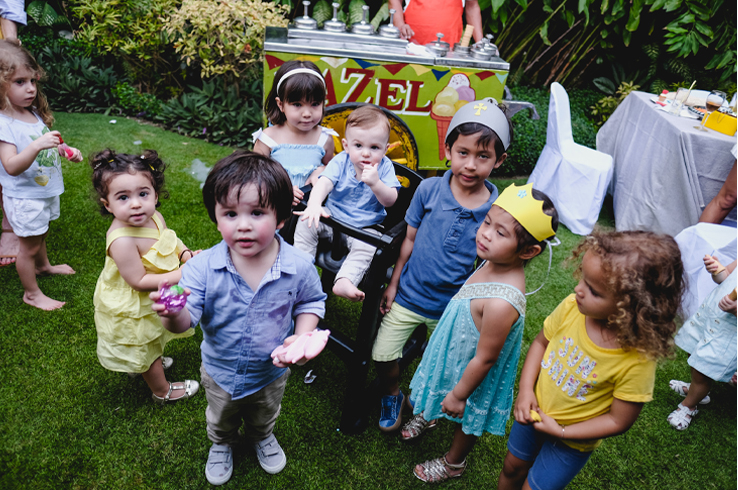 It was a beautiful day with our friends having a blast, laughing, mingling of some drinks. The older kids keeping busy in the bouncy house and the younger ones crawling about. That's exactly what I look for in a children's party, no noisy hosts, no blaring dance music or crazy grand overproductions, just the kids being kids and the adults acting just like them!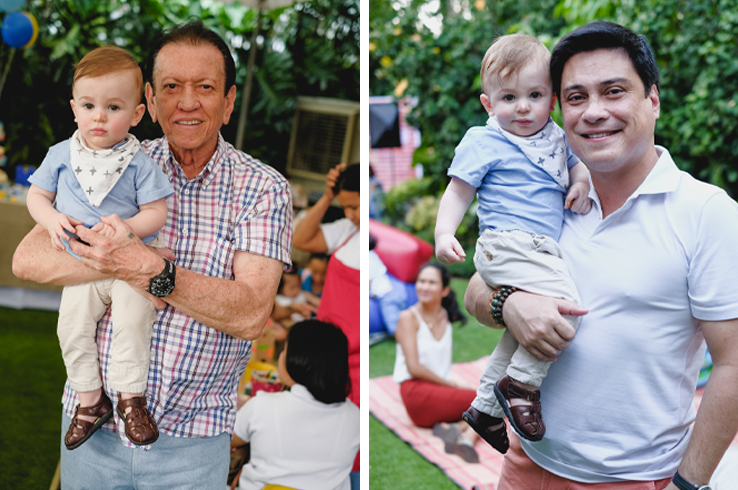 The man of the hour with the two men of the century! Maxi with his Abu and Tito Migs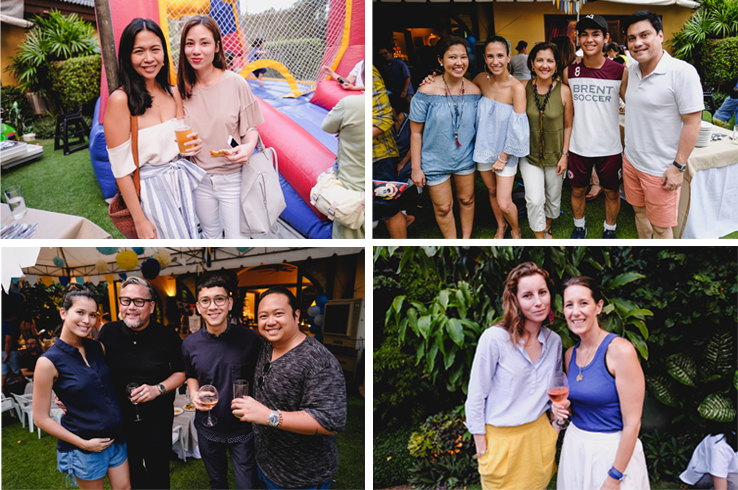 Macky Fah, Andrea Guerrero, With my niece and nephew Andrea and Xavi plus my sister-in-law Ana and my brother Miguel. Jessica Kienle Maxwell still a glowing preggy, Rajo Laurel, Nix Alan and Aaron Isip. Beauties Naomi Pescheux and Tinky Locsin.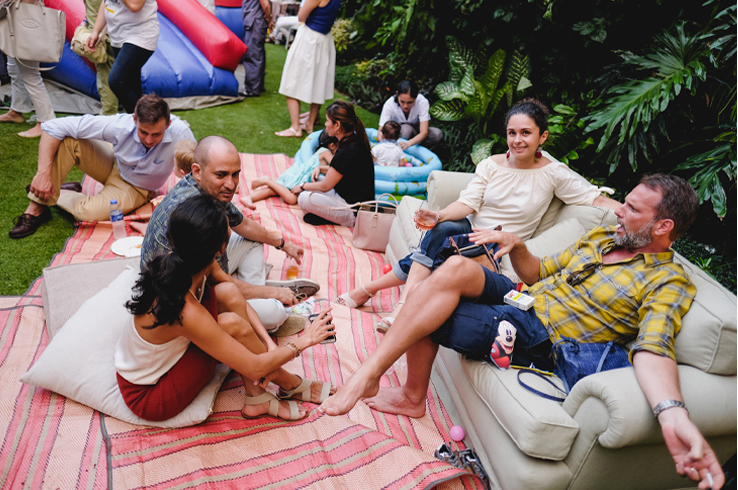 Lounging: Julien Pescheux and Ben, Elian and Ines Habayeb with Gianna and Carsten Stormer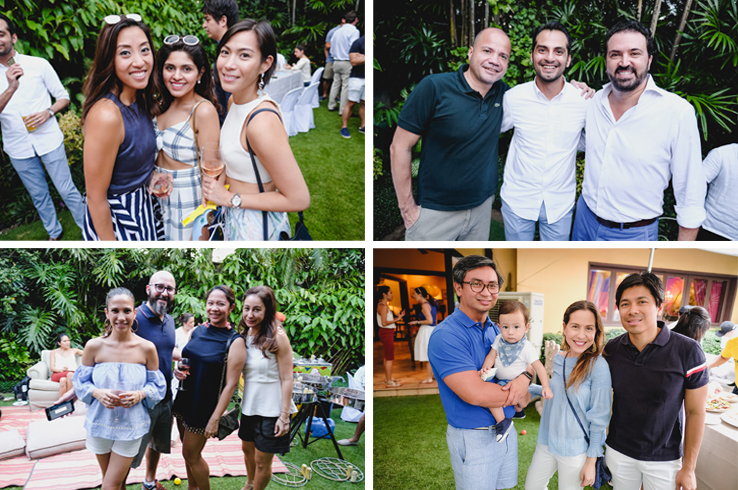 Gorgeous gals Cris Cu, Shanaz Bahvnani, Michelle Pamintuan. Dapper boys Pierre Bailet, Arrun Bahvnani, Antonio Ressano. With Julien and Carmela Agosta of Casa San Luis and Stacey Marcelo. Boj Locsin with the adorable Pepe and Jackie and Marco Antonio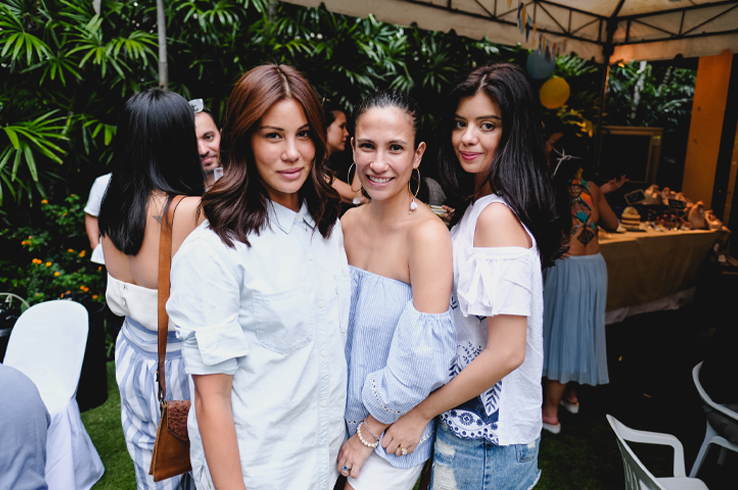 my loves Tricia Centenera and Rocio Olbes-Ressano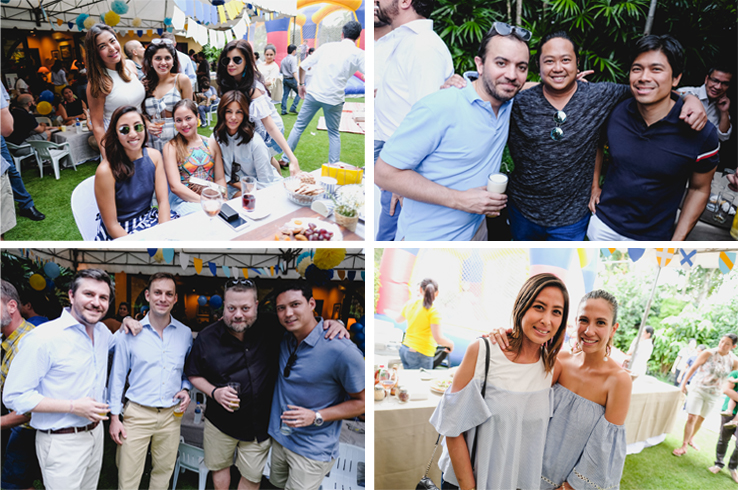 Leah de Guzman, Shanaz, Rocio, Cris, Aziza Mondoñedo, Tricia. Ian Paradies of Engkanto Brewery, Aaron and Marco. Jonathan with Julien, Kris Larsen and Jesse Maxwell. My gypset soulmate Vicki Abary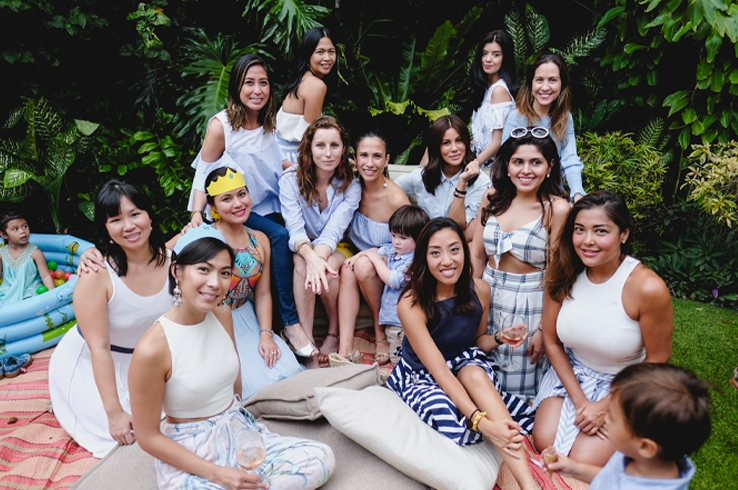 No caption needed for this bevy of beauties – including beautiful soul Jes Tan Gan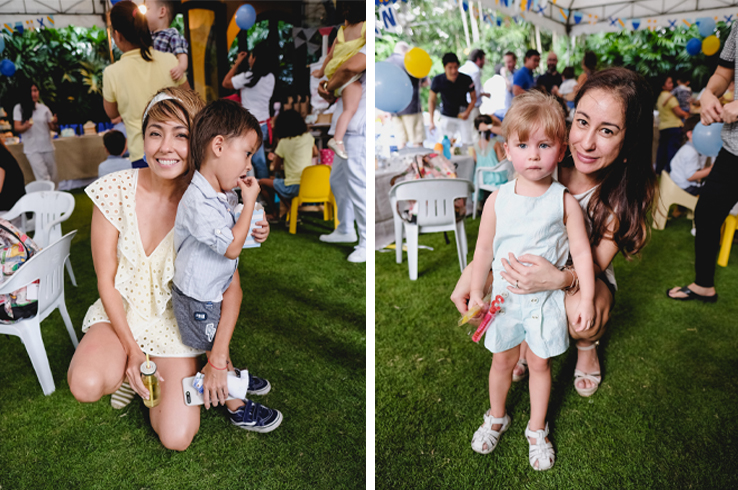 Girl crush Hindy Tantoco with cutie Cody and Stacey with Chloe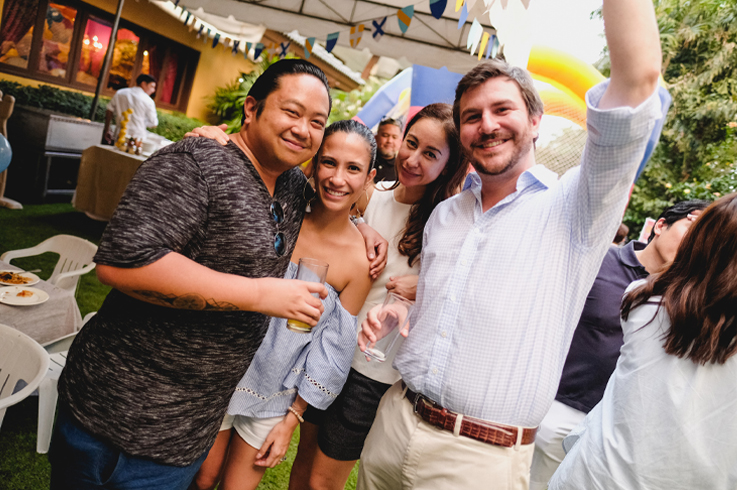 Europinos!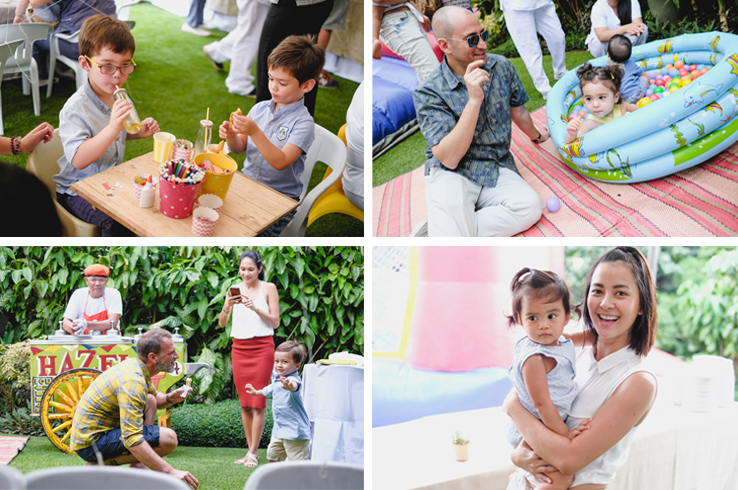 William and Alex, Elian with Paloma, Leon enjoying his "Eem", and another #momspiration Bianca Gonzalez Intel with the adorable Lucia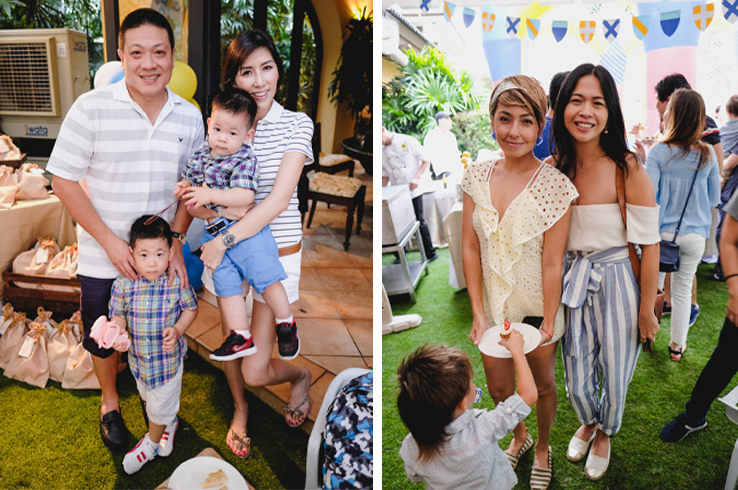 Jon and Amy with their cuties Nathan and Logan. Hindy and Macky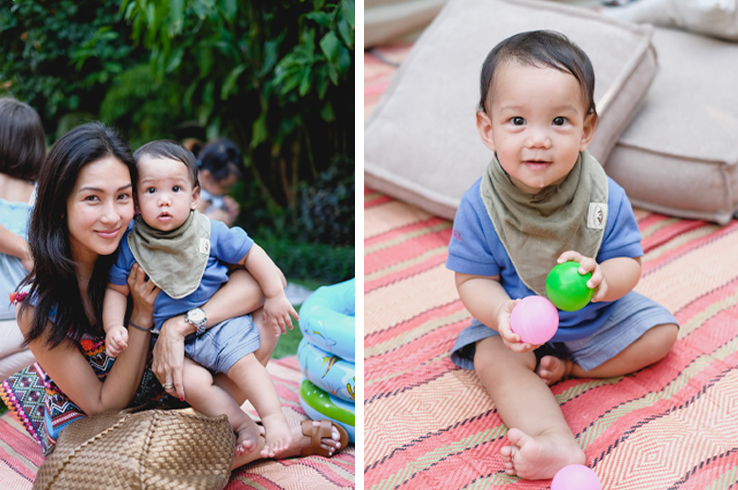 adorable mommy and baby Mika and Maxen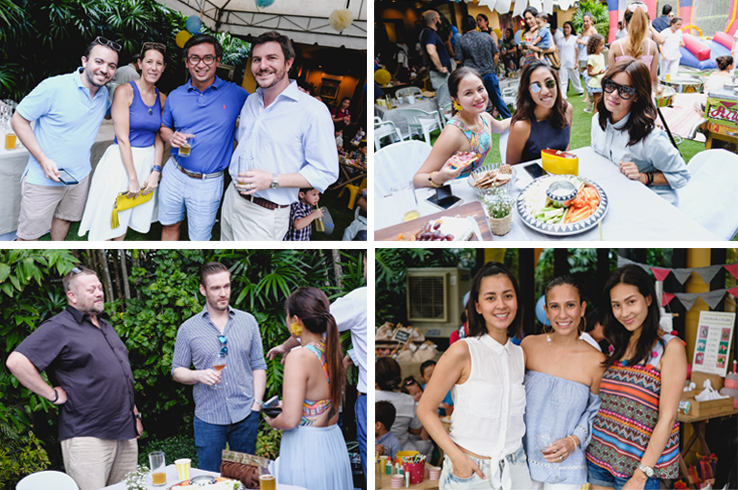 Ian, Tinky, Boj and Jonathan. Aziza, Cris and Tricia. Kris, Justin and Aziza. Bianca and Mika
Supplier List:
CPK Catering – www.cpk.com.ph
Cupcakes by Sonja – www.cupcakesbysonja.com
Casa San Luis – 09166448522 / casasanluispastries@gmail.com
Polvoron – Rossi Reyes +632 5353375
Jelly Bellies Co – www.jellybelliesco.com (bouncy castle, bubble show, sorbetes cart and photo booth)
JB Toys – Liza 09178223863
A Sweet Cottage – Maricel Mendoza asweetcottage@gmail.com
Engkanto Brewery – www.engkantobrewery.com
La Pomme Party – www.lapommeparty.com
Glam Pop Sprinkles – IG @glampopph
***All gorgeous photos by Magic Liwanag*** www.magicliwanag.com