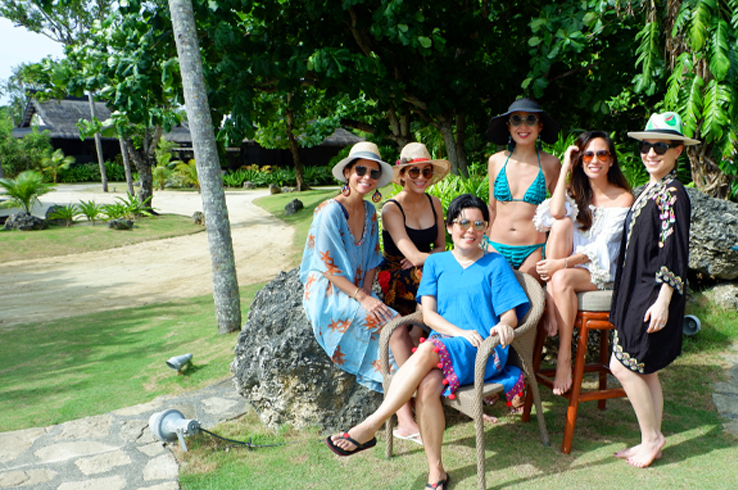 Girl's Getaway
It's not often a mommy can truly escape and take some "Me-Time" with your girlfriends. Honestly – when was the last time you had a true-blue girly weekend, complete with late nights laughing, spa sessions, lounging by the beach and lots of wine and gin? No hubbies, no kids, just you and some of your best girls? It had been quite awhile for me so when Rosanna Ocampo, one of my besties and cousins, invited me to a little island girl's getaway – I immediately said yes!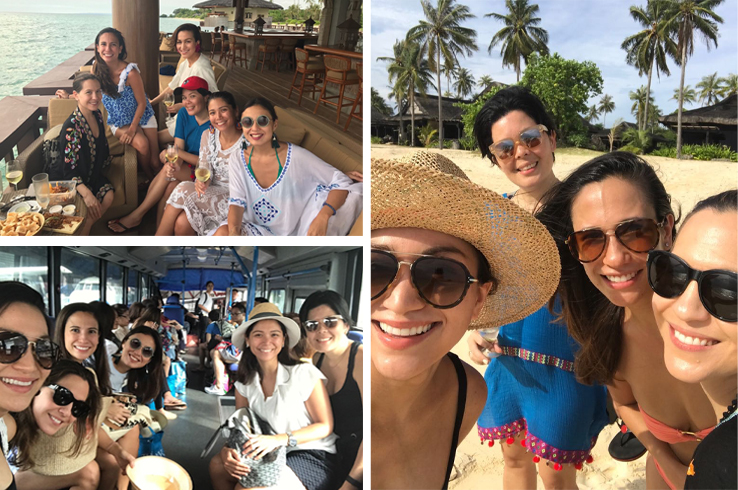 We were six girls, three of some of my very best ladies – Rosanna, Jackie Antonio and Stephanie Gonzalez, plus two lovely ladies Tanya de la Paz and Mia Tiaoqui. The two latter I have always known but never really had the opportunity to get closer and bond. What a treat to have 48 hours with them!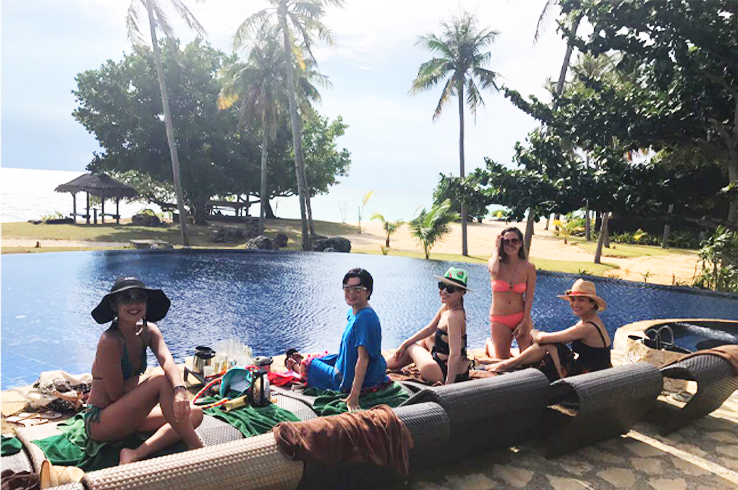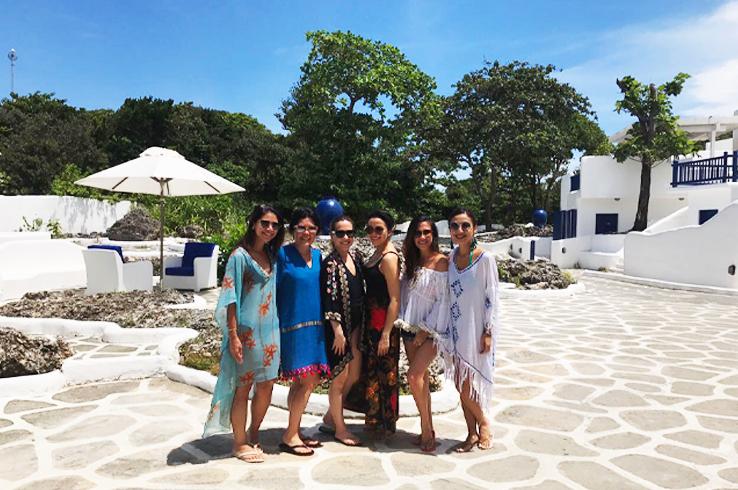 I won't get into the juicy details but the weekend was such a delight. Literally hours of doing nothing but tanning, chatting, eating and drinking – Gin O'Clock apparently starts at noon in Tanya's world! No topic was sacred, discussing everything from motherhood, husbands, old friends, secret crushes, shopping tips, politics, fashion… anything and everything. Giggling till the wee hours of the morning.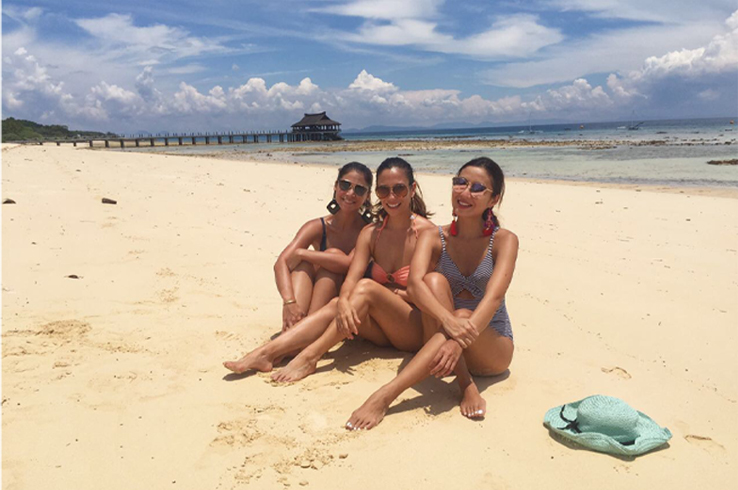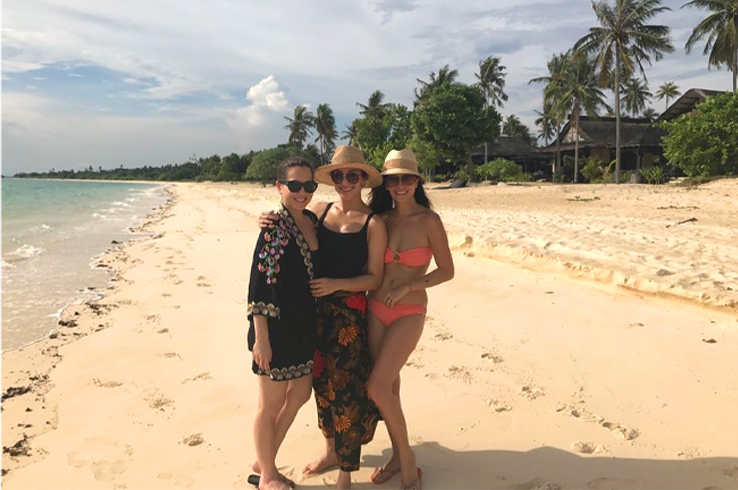 The older I got, the more I felt like my circle of friends was very restrained, barely having time on a regular busy week to see some of my nearest and dearest, it felt I like maybe I didn't have room for more good, close friends. This weekend however proved that yes, there is room for more. It was such a joy to get to know Tanya and Mia. Mia has the best sense of humor! And Tanya and I are so similar having even the same star sign and ascendant! Scorpio ascendant Leo! What are the odds!!!??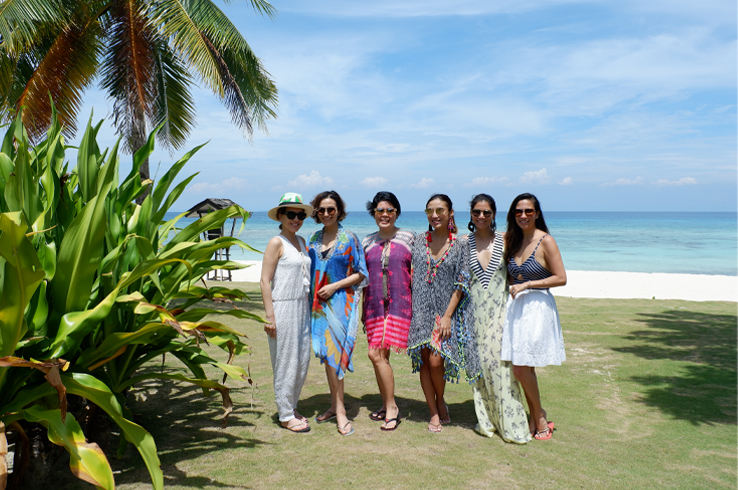 So a big big thank you to the beautiful mama Rosanna for whisking us away on that little escape! I've learned that it is incredibly important to make quality time for your girls, to live beyond your WhatsApp and Viber Chat groups, to indulge in long boozy lunches, to let your hair down and see each other without a smidgen of makeup and unkempt hair (although Steph's hair always looks amazing!) and to allow life to surprise you with new friendships and all the beautiful energy and joy that brings to your life.