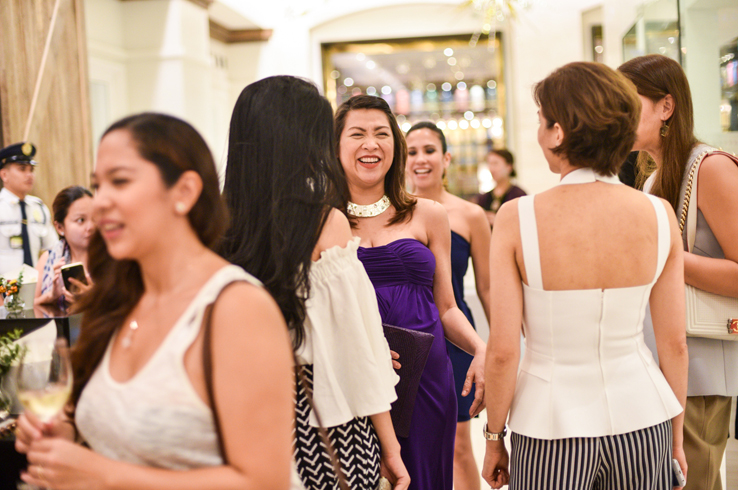 It's all about the people
If there is one practice that I truly adhere to it's this: we should value not things, but people. I value people and try to remind myself constantly everyday how blessed I am to be surrounded by the most amazing people ever: family, friends and colleagues. Even fleeting moments when you cross paths with someone, like the barista at a cafe or a particularly friendly toll booth operator – life would not be as it is without them. Most of the times when we succeed, it's easy to believe that it's by our own blood, sweat and tears – which is true up to a point. If we look deeper into our reasons for success, it's often times because of the influence or help – no matter how big or small – of the people around you. The editor who took a chance on you. That journalist who wrote something great about your work. Your friends who support all your endeavors from either buying a product or simply by just being there when you need them the most. Your parents who sent you to school and siblings who supported every crazy idea you had. That one person across the globe who you don't even know who inspired you to do something. Your household help who manages chores so you can pursue your career and still be a good parent.
This post is dedicated to all the wonderful people I am surrounded with. I am grateful for your presence in my life and the positive influence you all have on me. All this good energy that keeps me going, inspiring me to better myself and overcome the big and the small challenges. Thank you to all of you! Thank you to those who came to my blog launch… it was admittedly a very stressful endeavor for me which I only realized after it was over. Despite hosting events, catering for hundreds of people, running a failed restaurant and all those things, putting my name out there on the crazy two way unforgiving highway called the internet was a lot more stressful than I thought. So I mean it from the bottom of my heart, a big big thank you to all those who made the event possible, all those who came, and all the rest who I know were with me in spirit and have been there for me all along the way! You know who you are!
And most especially to my husband, who in my trying not to inconvenience by forcing to come to a mid-day event during a work day, felt a little left out, the biggest thank you of all to him. To the guy who reads all my articles, eats all my food, and listens to me complain about wrinkles and other nonsense…
Lot's of love and light to everyone! Stephanie
PS – a special thank you to Magic Liwanag for the yet again amazing photos!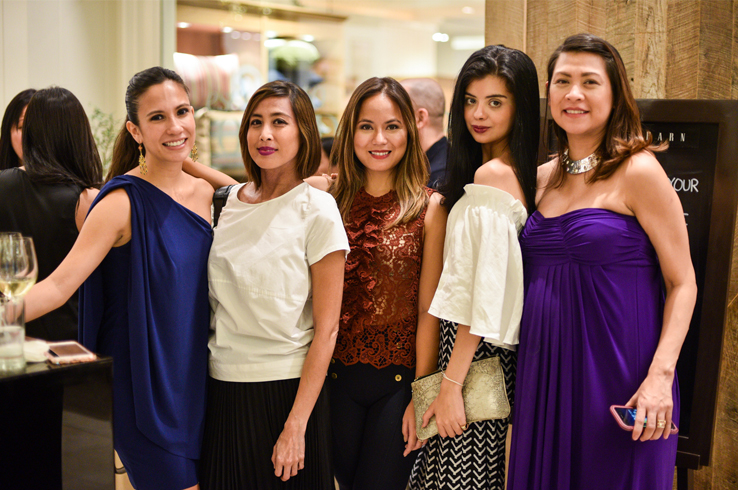 A few of the Captain Hookers – our ever loyal and supportive crazy bunch who have been with me since my out-of-control bachelorette extended weekend in Bali – love you ladies loads! Vicki Abary, Aziza Mondoñedo, Rocio Olbes and Tina Pamintuan-Wheeler.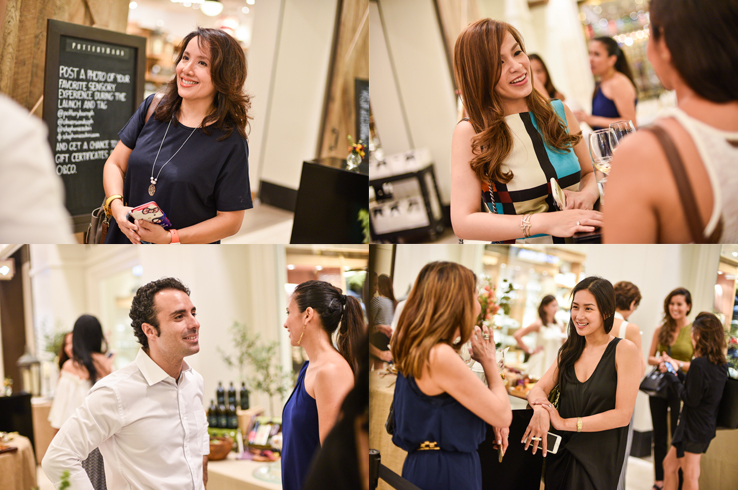 Therese Jamora Garceau from Philippine Star who has such an impressive command of pop culture, Grace Barbers-Baja of www.thespoiledmummy.com , Besay Gonzalez of TXANTON who generously supplied the most delicious jamon iberico expertly sliced on the spot and one of my dear friends Mikaela Martinez who also just recently launched her own blog www.mikaelamartinez.com .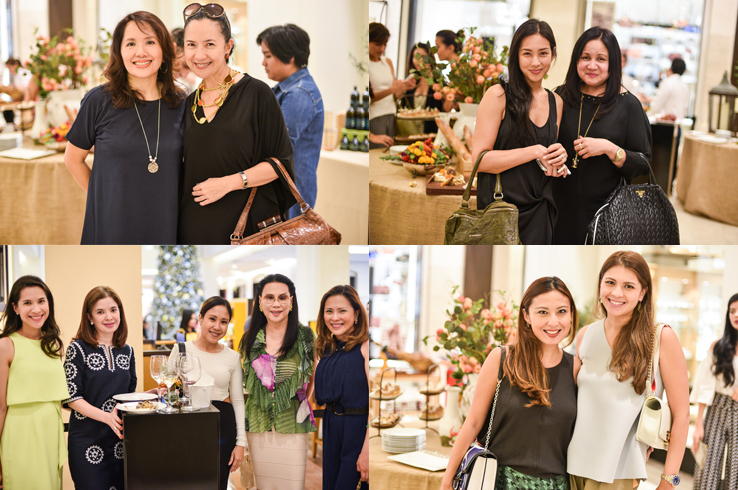 Therese is seen here with another media mainstay the ever lovely Mia Borromeo from Philippine Tatler; Mikaela pictured with SSI's Gina Bonoan who was so kind and open to helping me mount this event as well as other partnerships; my beautiful sister-in-law Audrey with fellow blogger Nicole Ortega of www.nicoleortega.ph who's cheese pimiento has made waves throughout the metro; and flanking my number one loyal supporter my mother is Connie Aquino and my other dear practically sister-in-law Allana Montelibano; my lovely blooming I-can't-believe-she-just-gave-birth cousin and designer Rosanna Ocampo-Rodriguez with the equally lovely mommy Juana Yupangco of Baby Magazine.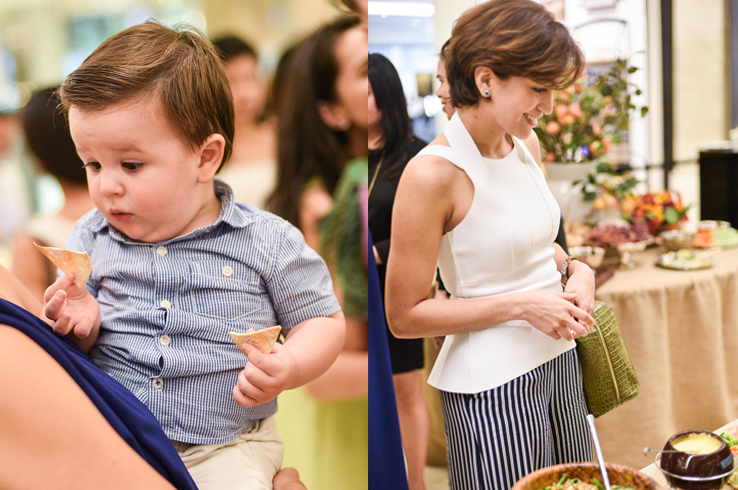 Some of my two absolute favorite people inspecting the food and displays – my son and his beautiful ninang Stephanie Kienle-Gonzalez.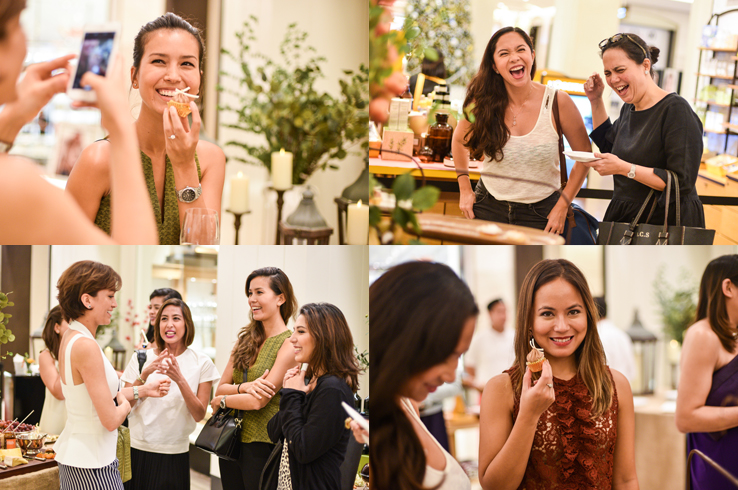 Some fun candid scenes that prove all people need to have a blast are some good food, good wine and good company: Jessica Kienle staging a post for the IG contest; Carmela Villegas-Agosta of Casa San Luis who made the delicious pastries we served that day sharing a laugh with Town&Country's Alicia Sy; a couple of my pretty friends enjoying each other's company and Aziza who must be holding her tenth mini cupcake!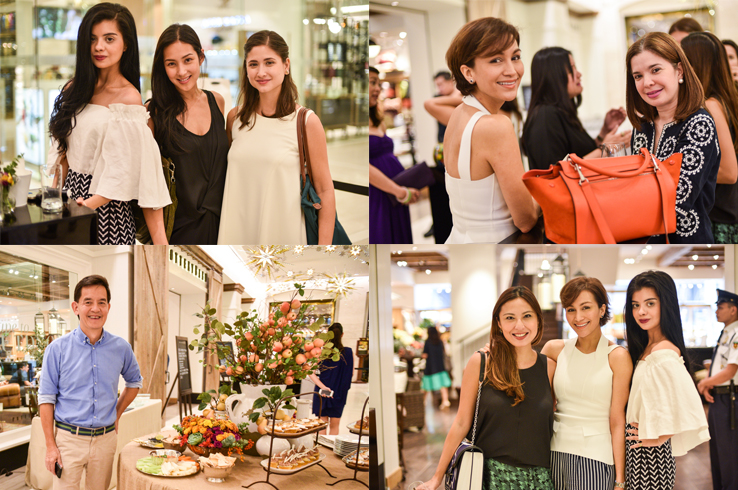 One of my most talented, generous and beautiful friends Rocio Olbes pictured with Mika and another gorgeous and talented friend Xandra Rocha-Araneta; Stephanie and NIcole having a chat; Tito Philip Cu-unjieng who has always been supportive and has given me both my first break in writing and in the food industry; Rosanna with Stephanie and Rocio.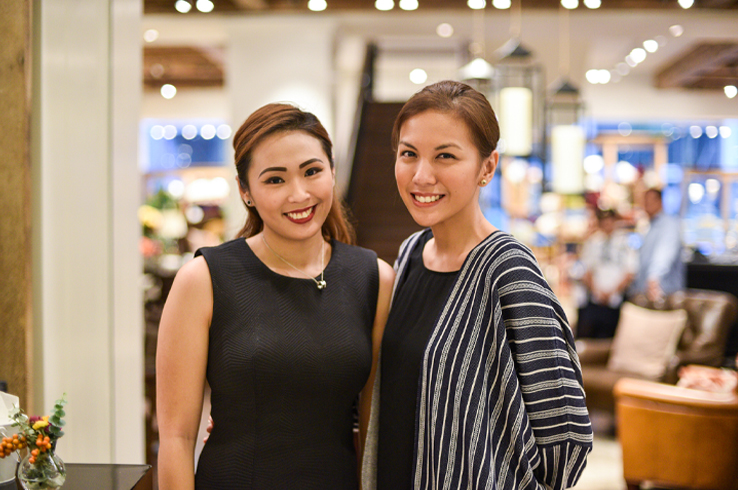 A big heartfelt thank you to Olivier&Co 's Kash Ong and Pottery Barn's Trixie Angeles who helped me mount this event. Thank you for your patience and all your support!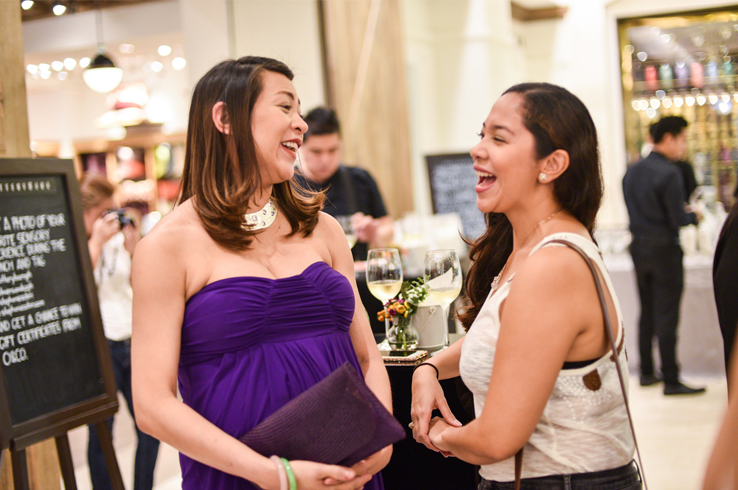 Tina looking absolutely stunning as a pregnant lady! I love it when people are all smiles and laughter! Jes Tan-Gan so kindly made it despite the crazy traffic! Thank you Jes! And one of my newfound favorite people, Isabelle Stremme whose daughter has been Sebastian's best friend these past few months.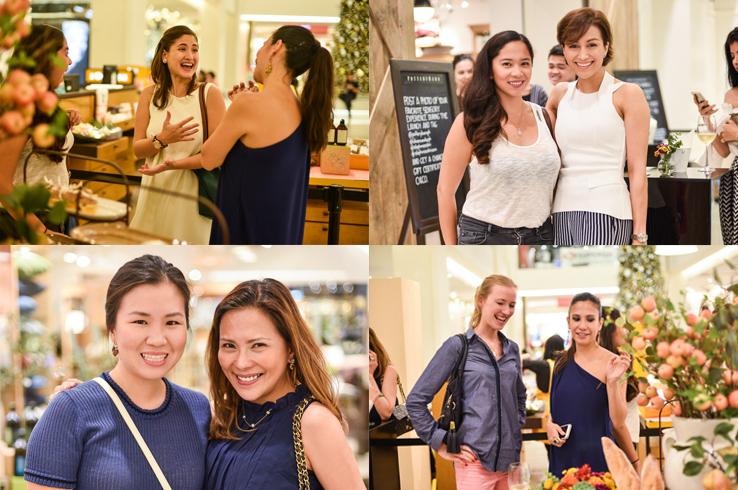 And my favorite guest of them all who immediately exclaimed upon entering the event: "Food! Food!" Yup… that's my boy!