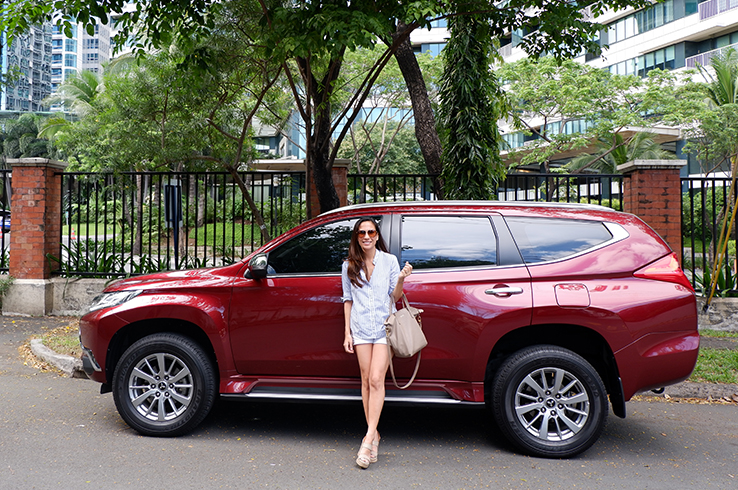 Mitsubishi Montero Sport : the Sexier Mom-mobile
When I first found out I was pregnant with my second baby one of the things that entered my head was that I'd have to get a new car. We most definitely weren't going to fit with my husband, two car seats and the yaya in our old car. Not to mention all the things a new baby needs every time you go out of the house. Oh no. The time finally came. I was going to end up in a Mom-Mobile.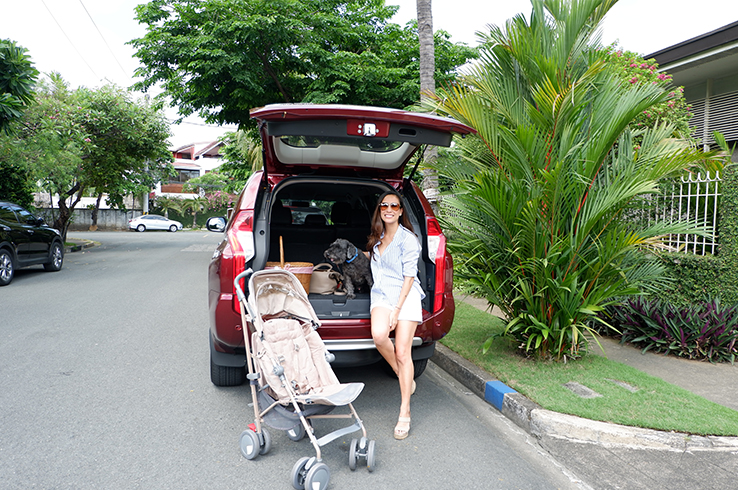 I'm a big fan of SUV's and the idea of a Mom-Mobile was not sexy at all, but did we really have a choice? Well, I had the opportunity to test drive the Mitsubishi Montero Sport for two weeks and this is what I concluded: you can definitely have your cake and eat it too. The Montero Sport is a great alternative to the traditional van/station wagon type Mom-Mobiles where you can fit everyone comfortably and still look pretty stylish on the road.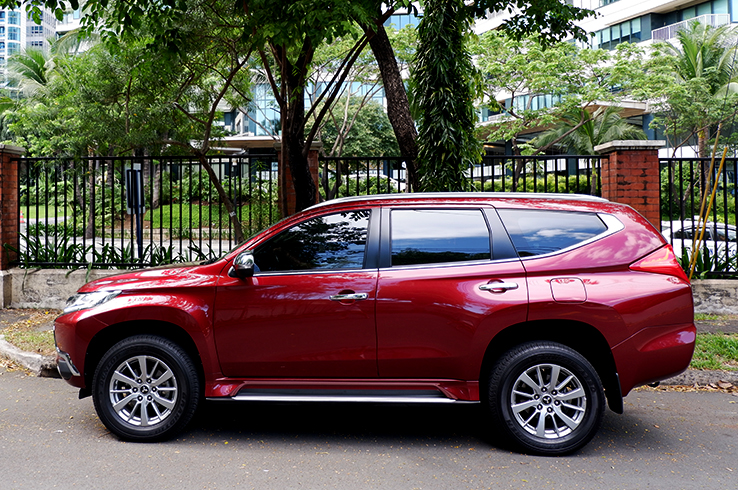 First off, I absolutely loved the color. The shade of red was just perfect, not McDonald's flashy red nor very dark Bordeaux, but a nice berrylicious shade, kind of like my favorite dress-up lipstick. Honestly, the car looks great and it's not too "sporty" as the name might imply but honestly works just as well with dressier occasions. My son Sebastian loved it too. As soon as he saw it he exclaimed "Wow Mama! That's a nice red car!" Every time we would leave the house he would insist on taking the "nice new car."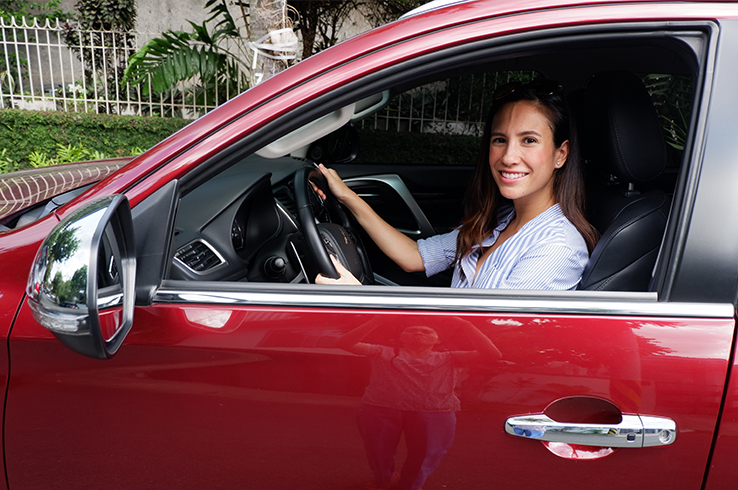 The Montero Sport is classified as a midsized SUV, it was easy enough for me to drive, despite its rather spacious interiors and length. I'm the first to admit that I'm not the best driver around and I'm the worst at parking! The 8-speed automatic transmission was one of the main factors. It's also an important factor for out of town trips, which we often do.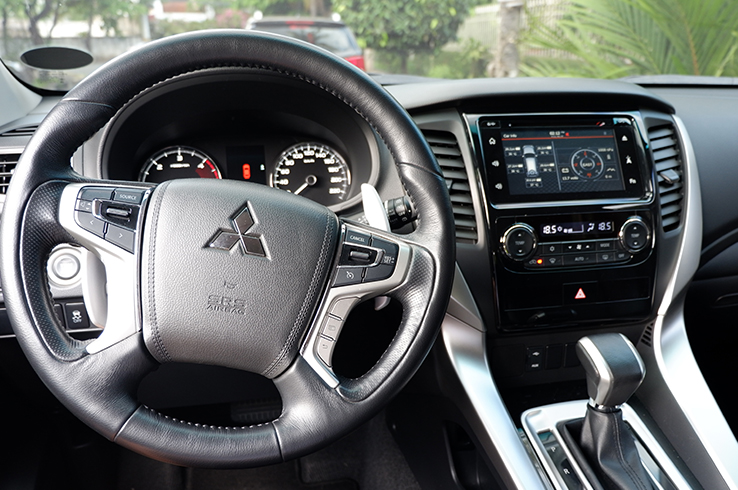 I loved the fact that there was a camera in the back and the monitor showed me exactly where I was and how far were the objects behind me while backing up. This is such a great feature and would help me avoid bumping any inanimate objects!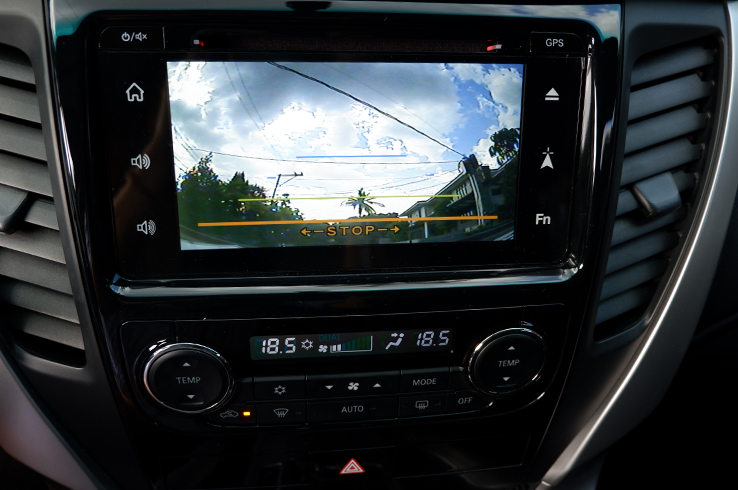 I also particularly loved the height. Being smaller in frame I enjoyed being "taller" than most vehicles, which also allowed me to see the road better. This is also extra important considering rainy season is just upon us. The seats are also super easy to adjust which helps especially when switching drivers.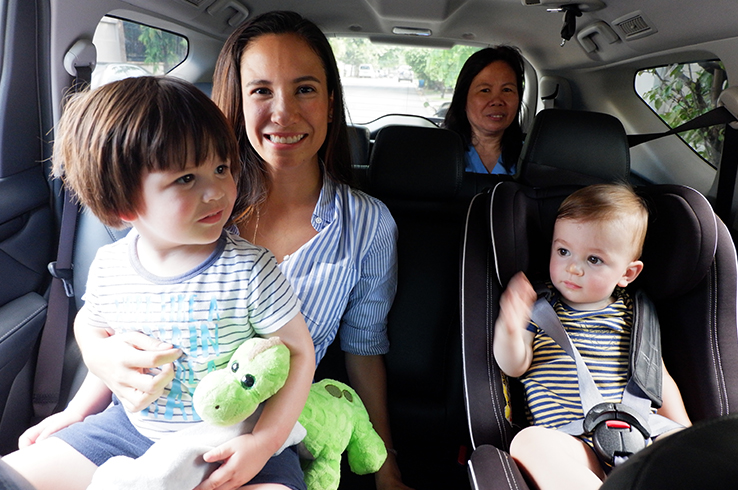 The interiors are great and the seats are really plush and comfortable. They're super cushy which is perfect for those long waits in bad traffic. There's a misconception about leather seats thinking they are difficult to maintain, but in fact I find it much easier. Any crumbs or liquids that fall can be quickly wiped off. This is essential for families with kids. We are also all very allergy prone so it does gather less dust that fabric seats.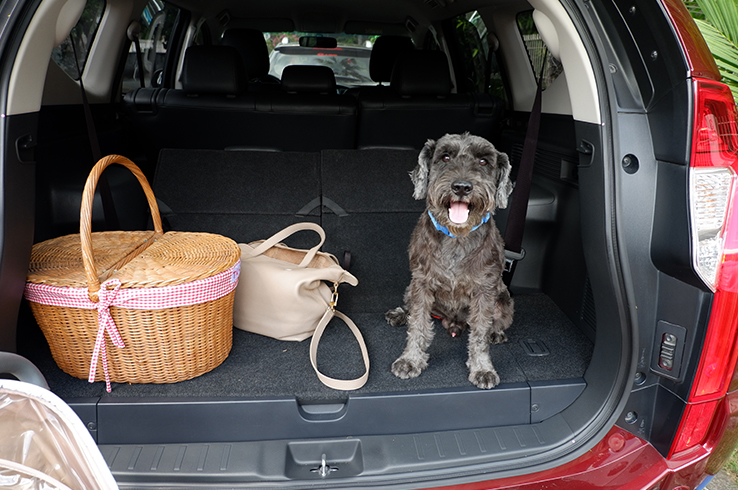 It's rather spacious and you can fit two car seats plus three more passengers or even four if you really love each other. The first row folds up effortlessly to allow someone to hop in the back. When the second row in set up, the trunk is still spacious enough for an umbrella stroller and all the kiddie paraphernalia. When the second row of seats is folded up you can fit a number of large items, like a weeks worth of groceries, plants or even transport large dogs to the vet.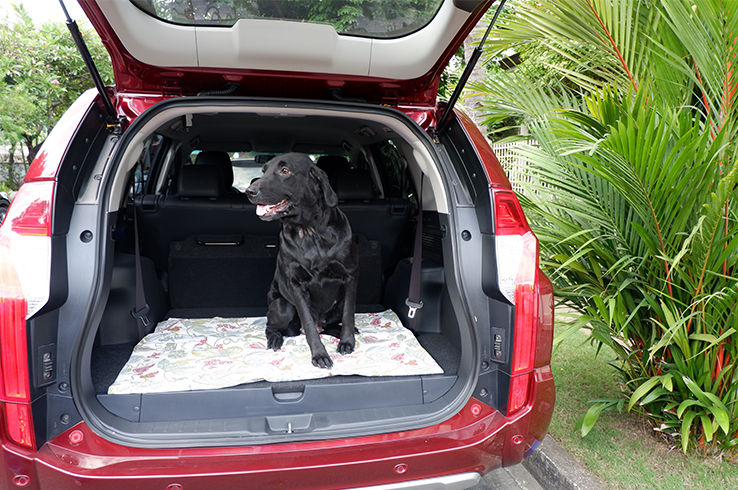 I used the car for numerous activities like our regular school run in the mornings, heading out to my regular workout and of course for work. On taping days I often have to bring a rather large change of clothes so the clothes hooks are a very nice touch. I like having everything within my reach as well, like my bag and my laptop.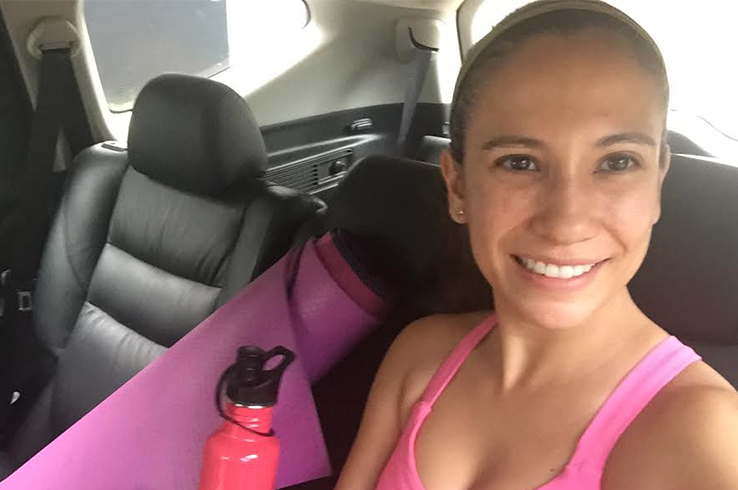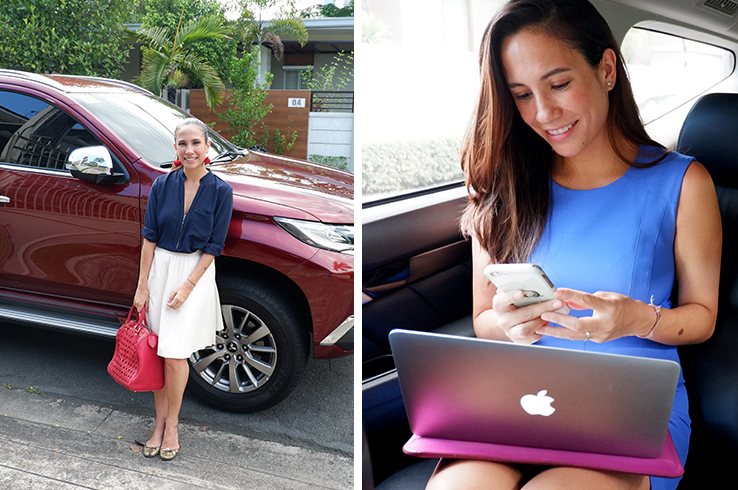 I have to admit that when it was time to give it up, I was really sad. I really enjoyed the Montero Sport. I loved how we all easily piled into it as a family but it was "sexy" enough for date night. There's nothing less romantic than date night in a Mom-Mobile. The Montero Sport is a great solution for people who are looking for a vehicle that serves more than one purpose not just in function but also in lifestyle. It was extremely efficient with fuel as well! A full tank lasting me more than a week for all my regular activities.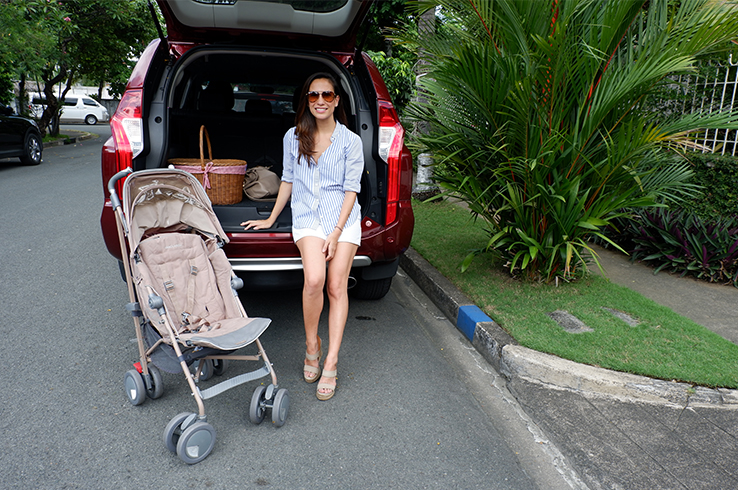 For more information visit:
www.mmpc.ph
http://mmpc.ph/model/montero-sport/
https://www.facebook.com/Mitsubishi.Motors.Philippines.Corp/
***This post is sponsored by Mitsubishi Motors Philippines Corp. To see how I choose my partners please visit my FAQ's.***