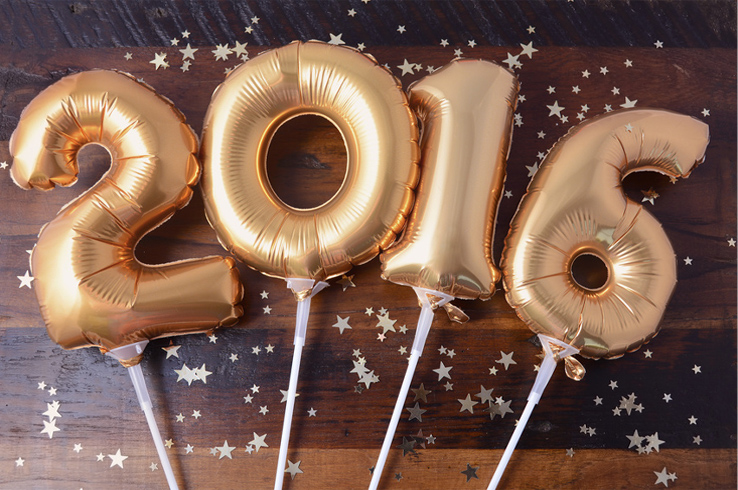 New Year's Resolutions
A new year is always a perfect occasion to rethink priorities, start afresh and list down goals. Every year I make a list of ten assorted goals, I write them down, as detailed as possible, in my planner and make a conscious effort throughout the year to try and achieve them all. It's not always the case of course but it is a great way to have definition and a little structure. It's also a great way to keep myself in check, an honest look at the things I can improve on no matter how trivial or how life altering or soulful the resolution is. This year I thought I'd take things a step further and rather than draw a whole new list, I wanted to take the time to review 2015's resolutions and make sure I really fulfilled all of them and see what I can carry on to this year.  Of course there are a few new ones but it's important to really commit to your old ones before giving yourself new goals to achieve. It's also new for me to share it publicly but perhaps it's a way of putting things out there in the universe and not just keeping them entirely for myself. I feel like it'll give me that extra boost or extra good cosmic energy to keep on going and trying to fulfill them. Please feel free to comment and suggest and most importantly share your experiences and resolutions if you wish and maybe we can all work on them together!
My 2015 Resolutions were definitely about finding balance in life, about trying to figure out how to fully embrace all the roles I play in my life, notably being a new mom and making it all work out as best as possible.
1. Take better care of my home.
This included getting rid of the uneccesary, learning how to curate better, being more organized, making it more family friendly, redoing dining room, re-upholster the sofa and being more meticulous about cleaning. This is something I definitely will carry over to 2016. While I did manage to re-decorate my dining and had slip covers made for my sofa (which turned out to be a disaster so it still looks the same) I have to admit that I haven't really made much progress in the other domains. I'm naturally a pack rat (my whole family is the same!) and I tend to adhere to a system of organized chaos. My excuse to myself is that I've had a lot of work this year so certain things at home went overlooked but that's just a poor excuse for lack of organization. So definitely this gets carried over to 2016 with the additions of being a better employer – I'm a little too nice with my household help in the sense that when I see something wrong or a job poorly done I'm in fact ashamed to call them out on it. I also like to keep people I trust for a long time and will forgive mediocre work for the trust I have in them. However, with a new baby coming into the picture I really would like to have things running in tip-top shape and find ways to motivate them to do their work and give it 110%.
2. Embrace mindfulness and quality time.
This is something I'm proud to say I think I've achieved. Not constantly looking at the phone, especially while eating. Focusing on listening to people, to my body and my surroundings. Spending the extra time and effort to do things better and enjoy the daily motion of things. My husband and I no longer have too many photos of videos of our son Sebastian because we have made it a point to keep our smart phones in our room charging while we spend time with him. That way he always has our full attention. I've also read quite a bit this year, savoring novels and reading good articles in magazines. But it is something that needs to be constantly exercised. The latter half of the year I've found myself again before going to bed or in traffic uselessly trolling the net. Such a waste of time. While it no longer needs to be carried on to 2016 I think i still need to constantly remind myself to de-connect to re-connect.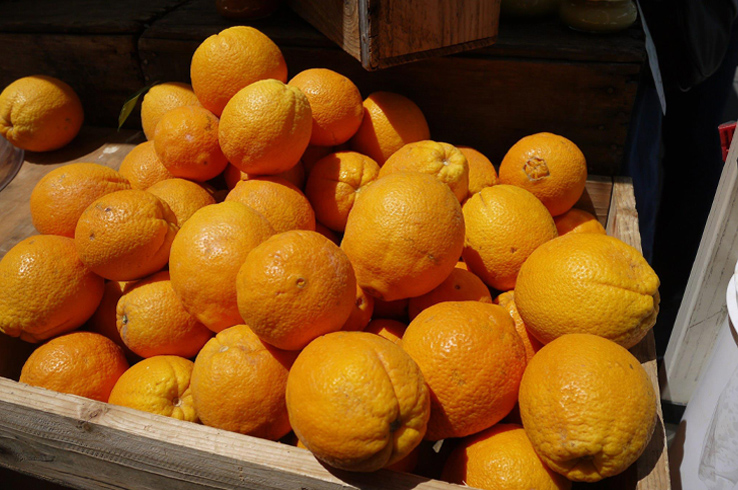 3. Exercise a minimum of 3-4 times a week, maintain everyday discipline and have a fruit or vegetable in every meal.
My first pregnancy in 2014 has taught me how to really listen to my body and respect it. 2015 was a year that really crystallized this conscious lifestyle. I love exercising and really look for it weekly and have managed to strike a good balance been health and epicurean pleasures. I'm confident I shall carry this on through my life and with this new pregnancy I'm even more conscious about it. Embrace discipline so as to indulge once in awhile more pleasurably.
4. Remove negativity and small mindedness.
I specifically jotted down spending less time on social media, to not engage in gossip and to embrace happiness and positivity. I feel like I've managed to achieve this by one key thing – surrounding myself with positive people. While I'm no wait and will admit to enjoying a good session on the grapevine, I have managed to really try my best not perpetrate malicious thoughts and negative words. Also I've started being direct with the people I love and if I have concerns I get it off my chest immediately and tell it straight to them rather than complain behind their back. I once had a funny encounter with my brother where we cleared some things that were annoying each other during our family vacation planning through text and had texted my sister what I sent to my brother with the words "I sent him this let's see what he says haha" and sent it to my brother instead. Oops! But we had a laugh and obviously no hard feelings. And things didn't stretch out vita eternam!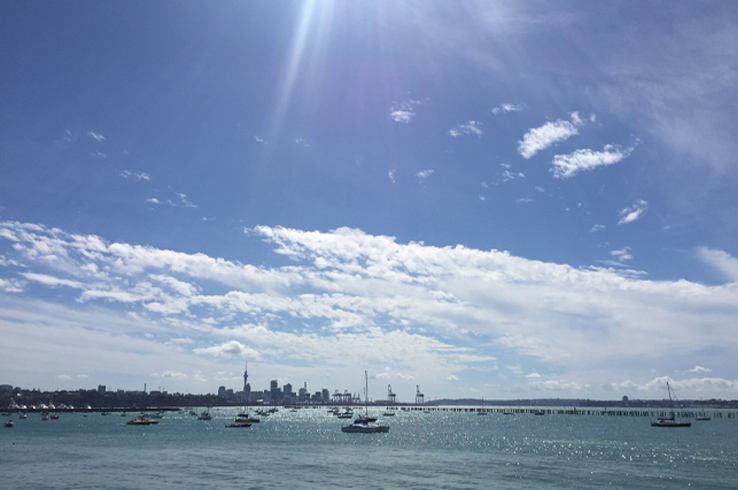 5. Embrace God in my family life.
I pray everyday, often times several times a day. I pray silently in my heart whenever the desire takes me – it can be because I'm overwhelmed with joy and I'm grateful or a small fear will enter my mind, it can be in the car or while exercising, before sleeping or while cooking. I pray all the time. I just express my spiritually rather privately and I'm very comfortable with that. My husband does the same too but we both feel that now that we are a family we have to pass on our spirituality to our children. This is a resolution I am definitely carrying over to this 2016. I will start small by saying evening prayers with Sebastian especially now that he is a sponge and absorbing and learning everything then move on to taking him to church with us more. I believe it's important to raise your children to be spiritual and to give thanks no matter what your chosen faith is and we all have to do it in our own way.
6. Fulfill my career goals.
I had one very lofty goal for 2015 – write my book. It didn't happen but I did launch my blog and it's kind of the book as a work in progress. I also said I would make a schedule and stick to it but that didn't happen because my work is so unpredictable. But I will continue to grow and tackle each opportunity thrown my way. I'm one of the lucky few that really love my work – writing and hosting and co-producing the TV shows – so I think 2016 is all about getting better at what I am already doing rather than finding more things to throw on my plate. I'm grateful to have found the things that really make me happy and can make a livelihood out of it.
7. Curate my wardrobe better and be my personal best.
Under this I wrote that I should maintain a healthy weight, only wear things that fit perfectly, buy less but better, buy things that will last and that I can wear often and to take better care of my things. In general I think I have managed to embrace this although I still really need to clean out my closet. I get attached to things or want to keep something specific because I'd like to wear it to a specific place. The best advice I got was from Cristina Madara who told me to split my closet into seasons. This isn't something I think of because technically in the Philippines we have no real seasons like winter or fall but we do still have the holiday or festive season, the rainy season, and tropical summer. When I though about it this way it made sense, there are some dresses I really wouldn't wear over the Ber months simply because it has that boho summer vibe or maybe that sparkly cocktail number would be too much for a night out in April. I also created a space for dresses I only wear really on cam for my shows so that it's easy to find. I have been in the habit of buying less but better yet still I feel like I have too many things and want to just weed stuff out. Right after I give birth I'm going to revisit this again and really get it done once and for all.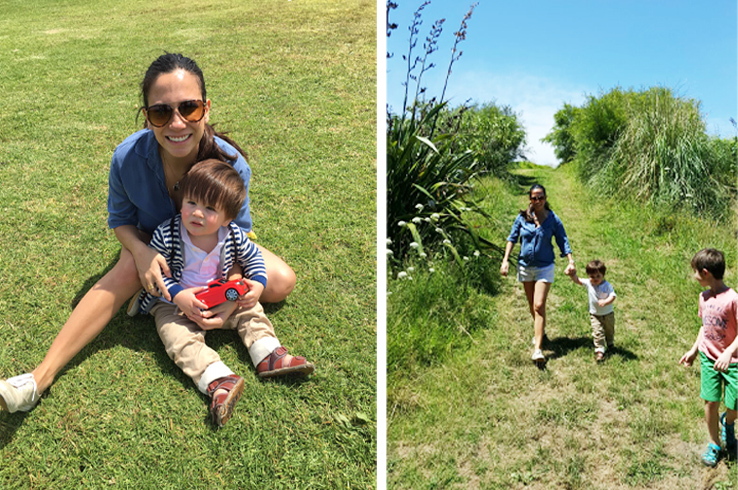 8. Take the best possible care of my family.
This is definitely no longer a resolution but has become a life mantra, to be the best wife and mother possible. One of the things I had noted and have done a rather good job on is to choose events wisely so I can spend more time with my family. So definitely 2015 was a year with a lot of work but I have gotten very good at saying no. I don't make excuses like I'm sick or not feeling well I would just tell people straight out if I can't go because I need to stay home with my son. Usually that golden events cocktail hour is my favorite time of the day with him. That when we play, I feed him dinner, give him a bath and put him to bed. When you're a working mom and have quite a bit of things to do during the day, that golden time is precious. Most people understand anyways. The important events that I really need to attend for work or those who invite me way in advance, I pencil it in my calendar and make sure I get ample time with my fan around it then I gear myself up for that particular sortie.
9. Keep learning.
I think I may have been a bit over ambitious last year as I had in mind to finally take german classes again, learn the ukelele, learn more about wine, read more books rather than google and visit a new country. My ukelele is gathering dust and well my german is worst than when I started. I think I will give up my hopes of learning a musical instrument but I really do need to get back to the german classes. This year we are visiting my in-laws twice and it would be great to be able to practice it on the spot. I have definitely learned a lot more about wine and this is a personal goal. I have really unleashed my passion for wine and was going to take the entire WSET course but then I found out I was pregnant. So to be postponed for this year but still definitely on my to do list. I want to see how far I can go. I went on many adventures and did get to visit a new country – New Zealand before the year ended. I've been reading a lot but I am still a google addict. Oh well.
10. Be worthy of my blessings.
This is one of the most important things to me, I can't believe how lucky and blessed I am and really want to be deserving of it. This is another one that will stay with me forever. Below it I had written to uphold honesty at all times, to keep to my words, to be generous of my love and time, to be more active in charitable endeavors, to be kinder and more thoughtful. You would think that all of this is fairly simple but in the nitty gritty of everyday life sometimes it can be easier to tell a white lie or to just be apathetic and ignore the situation, to not write that thank you note or show you care because you're just too busy. Giving yourself to others and being a good human being on a everyday level takes effort but I feel it's one of the most important things in life. To be grateful for what you have and pay it forward.
I love this photo taken by my mom on our last day in Auckland. The photo would have been perfect f it weren't for her finger in the shot, but it's a reminder in life that things aren't always perfect but can still be absolutely wonderful just like the memories when this shot was taken. So even if I didn't managed to achieve every single one of my resolutions the point is that I tried my best and to keep moving forward.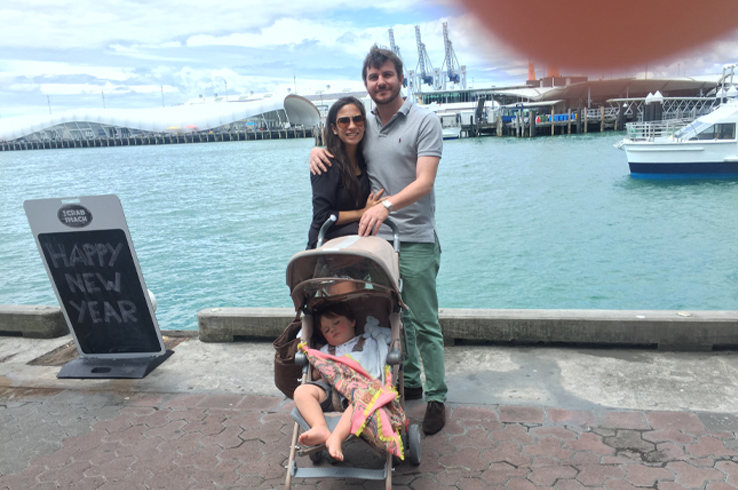 For 2016, I would like to flesh out certain goals from 2015 in detail or add a different aspect to them plus of course a few new things.
1. Manage my household better.
This is something that is definitely added on to my first goal of taking better care of my home from 2015. I'm a doer and not very good at delegating or when I do I feel like people should work independently as I do. It's not really the case when you manage a full household. I'm grateful to be able to have good trust worthy help that allows me quality time with my family and to be able to work. However, I still need to step up and manage things at home properly. It's better for me and better for them so no one is overlapping or stepping on each other's toes. This year I will draw up a schedule and proper task outlines for each one of my household staff. I will also try to be more specific and a little more stringent on how things are executed. I have to learn how to be more assertive in telling them what I expect from them and not be shy. I need to find that right balance between familiarity and warmth and being a good boss.
2. Be more organized be more organized in general.
I feel like this deserves it's own bullet point this year. I need to de-clutter my life and put things into a logical order. Things like backing up photos, storing all my computer files properly, scheduling household activities and my work activities, filing papers properly, getting rid of junk and useless things. Baby two is on his way very soon and things are just going to get crazier. I need to make things run a smoothly as possible before he gets here. I need to sell some old things, notably kitchen ware plus sort out the other items like clothes that I can donate. I also would like to get rid of my piles of old magazines and place the books I've already read in storage so that they're already ready for when we move to our new place in 2 years.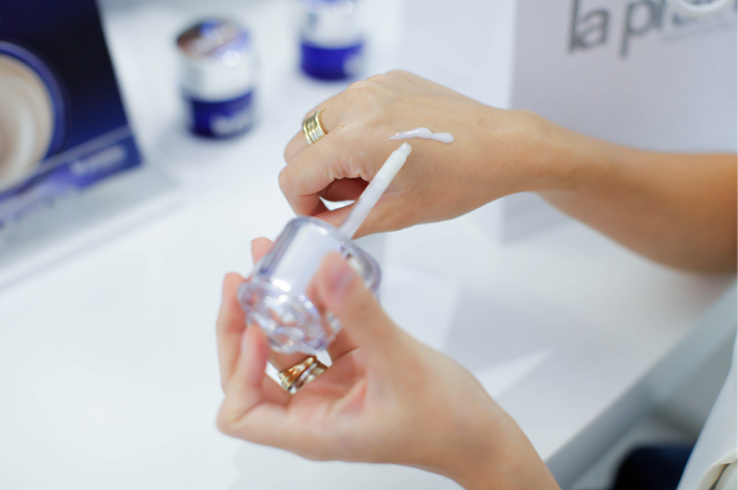 3. Take better care of myself more specifically my skin and my teeth.
An extension of no. 3 and no. 7 from last year, I realized that this year at 31, I'm no longer a spring chicken. While it isn't old, I am a full fledged adult and need to start investing time and effort on myself for the future. Whatever I do now is crucial for my overall health and wellness for the future. I know I've already embraced a healthier more balanced lifestyle in general these two areas have sort of fallen through the cracks. I haven't seen the dentist in ages! Not because I'm afraid but because I forget and I know dental health is super important especially because women lose a lot of calcium when they are pregnant and give birth. My mother keeps reminding me that for every pregnancy she lost a tooth! Scary! This year is about regular dental check ups from the best dentist of Allure Dental clinic and making a habit to floss. As for my skin, I have always been very careful to take care of my skin but once I hit my 30's the usual cleanse and moisturize is no longer enough. I had a realization on my 31st birthday that I needed to step up my skincare regimen. Let's face it, I'm as vain as any other girl and while aging doesn't scare me I'd like to preserve my youthful appearance for as long as possible. My grandfather was a dermatologist and my uncle is a cosmetic surgeon and they would always no matter what kind of surgery you do to your face, if your skin quality is bad, there's nothing you can do about it. I'm not entirely against plastic surgery, it's a very personal choice but I would like to go as long as possible without having to do any of that, if at all avoid it completely. This starts with proper skincare and a good diet. And this starts now and not later when then wrinkles DO appear. Best to prevent them from appearing rather than trying to erase them later on.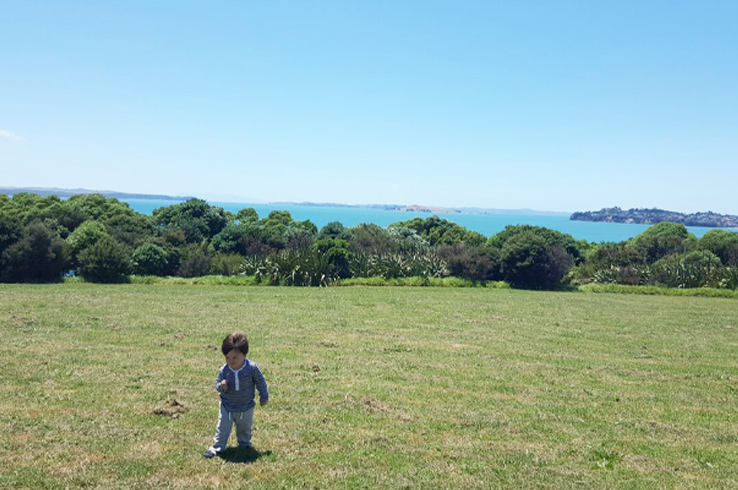 4. Learn photography.
Adding on to last year's no. 9, this is an immediate goal of mine simply because I want to take better pictures of my family on vacation and not just rely on my smartphone. Sure they're great and practical but nothing beats the quality of a good old fashioned camera. The photo above would have been so amazing if I had taken it on a real camera.
5. Be much more involved in giving back.
Although I already mentioned in no. 10 that I would carry this on to this year, I would like to re-iterate it. I have been really busy changing careers and making a family that apart from singular and specific moments I haven't really been able to truly get involved. And I mean not just donate or volunteer once in awhile which I do already but really find a way how to use my skills and dedicate it to a cause or two. I'm very passionate about nutrition because I believe people need to go back to eating better to avoid chronic diseases in the future. I believe it's important especially young children because good nutrition is crucial for their brain development and educational aptitude. It need not be expensive either, in fact can even be less expensive when done properly. I hope to go back to being more involved again in this field and have discussed already with some possible partners in the future.
6. Express my spirituality more within my family.
I need to stop being too inward in my prayers and really engage my family starting with nightly prayers with Sebastian. I can't stress how important this is for me especially now that I am a mother. I would really like to raise children who are spiritual, who pray to God and who are grateful for what they have.
There you have it! please feel free to comment, share your own resolutions or even suggestions on how to help me stay on track through your own examples. Would really love to hear from all of you. Wishing you all a very happy new year filled with lots of light and love!
Stephanie