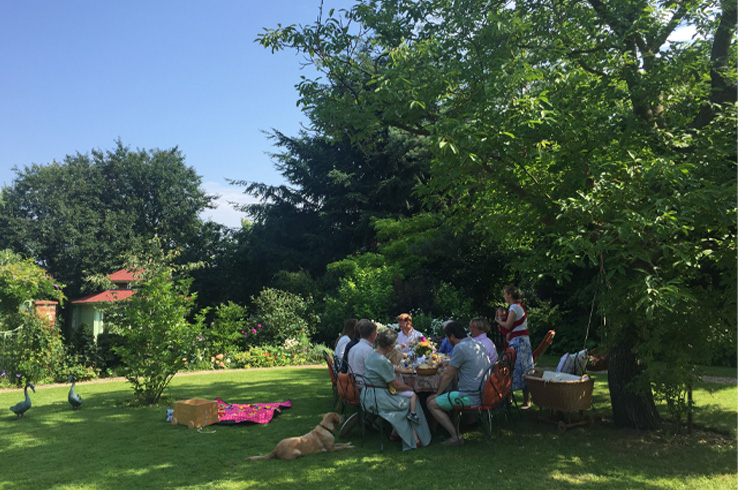 The Mid-September Slowdown
It's only mid-September and I'm already running on fumes. There are massive deadlines, accounts to be balanced, tests to study for, features to shoot, blogs to post, meetings to rock and events to attend…. Why is it that when the dreaded BER suffix rears it's chaotic head in the calendar, things just go into over drive. All the hard work I put into re-programming the day-to-day for it to be more balanced kinda went out the window. Last week I was so busy I could hardly exercise then I ended up stress eating then my energy levels dropped completely. Suddenly from super charged I've just become super tired.
It felt like it was just yesterday we were in this gorgeous garden in the middle of the countryside, lounging about, feasting on freshly picked salads and vegetables, savoring beautiful wines and relishing long conversations. Sebastian was free to roam and Maximilian sleeping soundly in a basket under the apple tree. We were free to just live and be. These pictures are a beautiful reminder of those amazing moments of life at its purest.
After an incredibly busy day, my babies are my respite. An oasis of wonderment and joy. What I love the most about having children is to be able to see the world through their eyes. Once, we were stuck in traffic on a flyover and he was looking at the rusty antennas on the rooftops, he turned around and pointed with much enthusiasm "Look mama! The Tour Eh-fell!" The Eiffel Tower in place of unsightly rickety pieces of metal, a reminder to see the world with fresh eyes, to see the beauty in everything.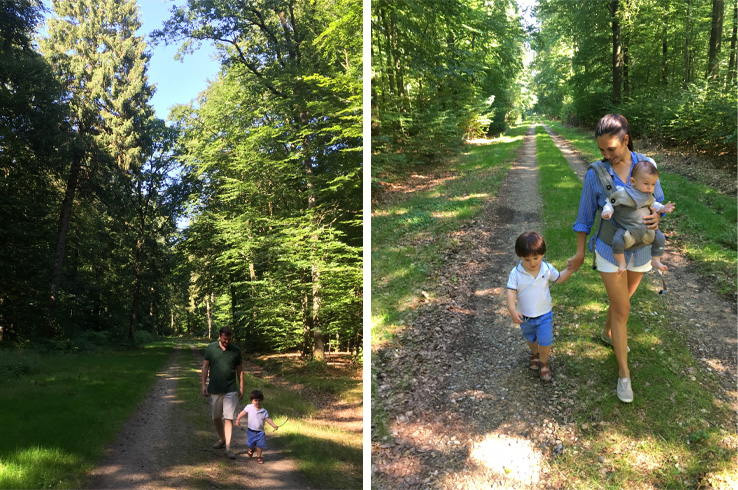 Just last week we found ourselves again hostage to Manila's awful congestion and Sebastian looks at me and says with wide eyes, "Let's go to the forest mama!" My heart broke into a million little pieces. Oh my baby boy, I wish we could. My one biggest desire at that very moment was to be able to bring him for a long walk in the forest like we did in Germany. Instead we went to a massive indoor playground and he was just as happy, smiling, laughing, running. "Follow me mama!"
He was happy anywhere. Just as long as he was well fed, fully rested and with people he loved – forest or no forest – as long as he had those three things he was happy. The profundity of the simple innocence of childhood, it's absolutely incredible. Shouldn't we all be like that? Well fed, well rested and surrounded by our loved ones. What more can we really ask for? I learn from my sons every day. So while I may not live every day in a balanced way because there is just too much to do, we can still make do and adapt so long as we have our essentials and priorities in check. And above all we are constantly grateful for them.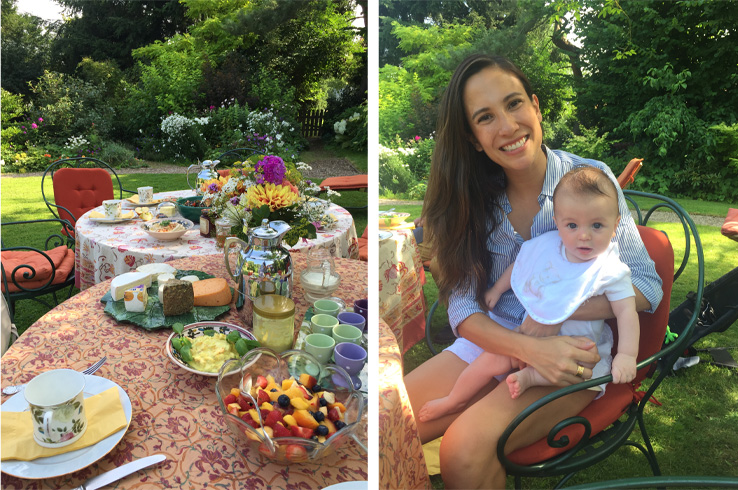 While I still find myself pushing the limits during the week, this last two weeks of September, I would like to try and slowdown before things really get crazy. At the very least on weekends. Pure leisure, no business, no exercise, no commitments – the only one being that to my husband and kids. Long lazy brunches with family and friends with a table full of easy, nutritious yet indulgent dishes and affable pleasant wines that fuel good conversations. It's all about taking pleasure in the small things.
Here are some great brunch recipes like this Smoked Salmon Croque Maman or this Chorizo and Havarti Skillet Eggs. Craving something sweet? Use your leftover croissants for this yummy Croissant Bread & Butter Pudding. In the same light I interviewed the poster girls for living well, Amanda Griffin Jacob who just relaunched her blog and she shares with us her favorite natural beauty products. We also have Monica Eleazar Manzano who also shares her home remedy secrets. Perfect to help us build our immune system for the finicky weather and the craziness to come. The September slowdown, let's all recharge, refresh and reenergize!