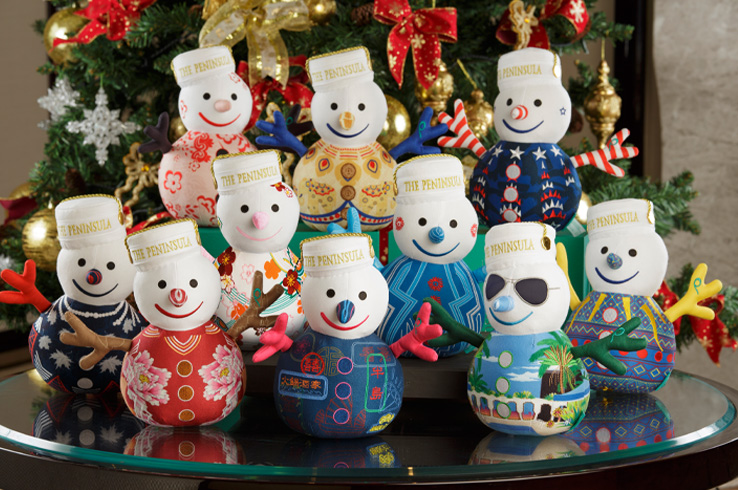 The Peninsula and Papinee SnowPages
Every Christmas there is one place in Manila I find that encapsulates that joyful festive spirit – The Peninsula. The grand lobby with the orchestra playing classical versions of holidays melodies, the towering christmas tree with luxurious yet tasteful decor, the gingerbread house that after a few weeks you can see that people have broken off a few irresistible pieces to nibble on and of course the much awaited adorable SnowPages whose purchase makes you all warm and fuzzy inside not just because of its snuggly cuteness but because of its charitable benefactors. For this season it's the Make-A-Wish Foundation – a personal favorite cause of mine because all children need the chance to have their dream come true.
This year the iconic SnowPage gets a global new look with The Peninsula Hotels' partnership with luxury toy-art collective PAPINEE. There are 10 SnowPage designs representing the arts, culture and architecture of of each Peninsula destination. Manila's is inspired by the iconic sunburst design of the lobby ceiling and an indigenous tribal pattern in the emblematic colors of the Philippine flag. There are only 300 SnowPages per city and each one is hand embroidered and lovingly crafted by the people behind PAPINEE who themselves have an incredible and inspiring story.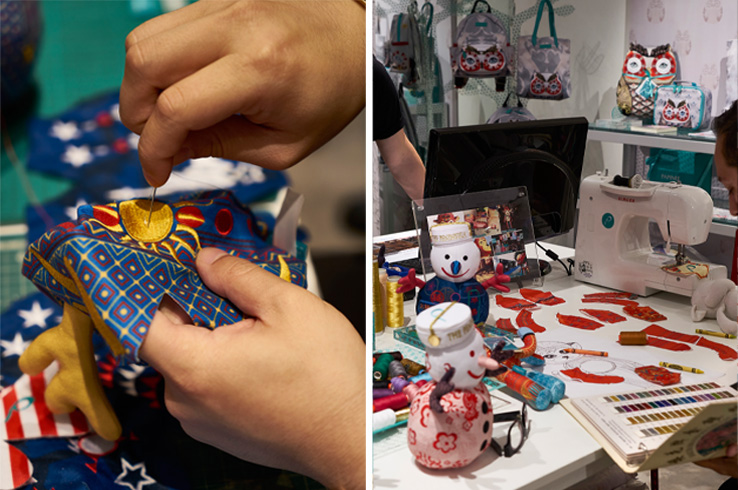 Founder Dev Suj's family has been working in the luxury world for over six generations. Consulting with the likes of big brands such as Dunhill, Tod's and Chopard. He is an avid painter who speaks six languages and lives between Asia and Europe constantly seeking inspiration for his work. The creation of PAPINEE is an homage to his mother Shobha, who was an expert storyteller and managed to take Dev to far off places in geography and in history. She would transform their living room into the Ancient Pyramids of Giza or take them on quests as the Knights of the Round Table and sometimes they would climb the Aztec temples.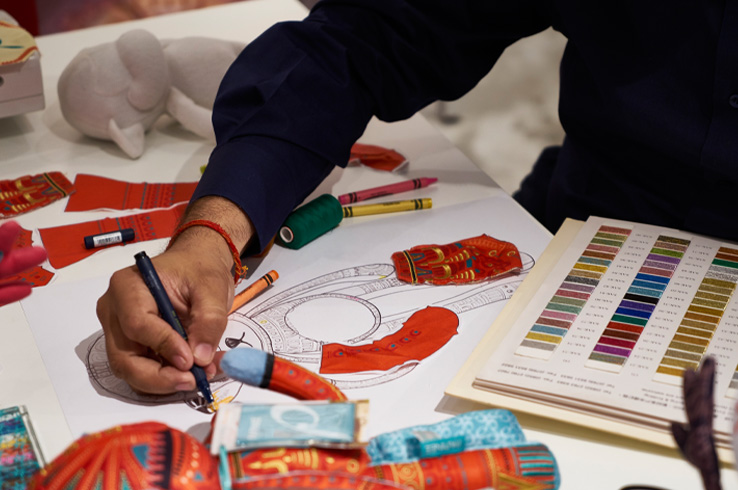 Dev's amazing mother, also a dedicated philanthropist, shared her imagination with youth from all walks of life. She believed that all children were special and deserving of the ability to dream freely, to imagine limitless universes, and be able to create their own brilliant futures. She called every child a "Papinee," a word she invented encompassing innocence, fun, happiness, and magic, and her goal was to make every child feel extraordinary, simply because they were. Unfortunately her will was short lived due to ill health. But years later her heroic ideals, strong determination, unconditional love for all, and pure beliefs have been brought back to life. Today her immortal gift of imagination has inspired the creative art-toy movement of PAPINEE, empowering children from all worlds with the vision to reach for the skies.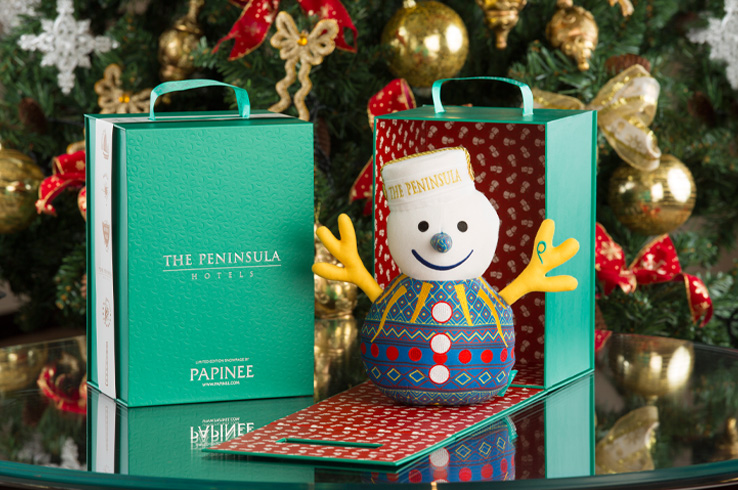 This is a message that I feel strongly about. Today there is so much focus on academics or structured play time or activities… People need to schedule play dates and fill their children's lives with countless extracurricular hobbies. Not to mention all the tiny little screens that paint their faces into a zombie-like glow. Children need the time to let their imagination run wild. To be bored. To be alone with their thoughts. To push the boundaries of their mind to create their own world and their own stories. To see things with a little bit of magic. That's the beauty of childhood, to be allowed to relish the innocence and sparkle of the world we live in. To be a fairy princess one day and a rockstar the next, to hunt for crocodiles in the Nile and be a pioneer in the wild wild west. For my son I tend not to purchase too many toys or stay aways from toys that have electronic sounds or that speak or have flashing lights. I want him to give his toys their own voice. To imagine who they are and give them their own names and not the ones that come in a box.
When my beloved Garch from The Peninsula Manila gave me a SnowPage, I immediately gave it to Sebastian who for the past week had been mesmerized by the giant lit up Snowman our neighbor put on his roof. His face lit up brighter than the holiday decor and he exclaimed with joy – "No Man!" Today The Peninsula Manila SnowPage sits with pride in his room and luckily gets a kiss on his pointy carrot nose everyday.
Not only are these wonderful toys they are beautiful objects with stunning designs that tell an amazing story of where they came from. "Once upon a time there was a little SnowPage from Manila who put on his finest clothes to visit his friend in Tokyo… Oh the adventures they went on together!"
Limited edition SnowPages can be purchased at The Peninsula Manila or visit peninsula.com/snowpage for more information.
Limited edition SnowPage plush toy by Papinee
Price: P 4,000 nett
Selected gift boxes contain "Golden Tickets" and the chance to win glamorous prizes for the family to enjoy.
Such as the grand prize of a two-night stay for four in a Premier Suite, a fun dinner for four at Spices, daily breakfast plus exciting Peninsula Academy family experiences including learning how to prepare a halo-halo (traditional Filipino iced dessert). Other prizes feature delectable dinners for four, or the celebrated Peninsula Afternoon Tea sets, all intended to forge indelible impressions and meaningful memories.
The Peninsula Trees of Hope Christmas ornament with box
Price: P 600 nett
The Peninsula Cocktail of Hope including a Peninsula Trees of Hope Christmas ornament
Price: P 900 *
The Peninsula Mocktail of Hope including a Peninsula Trees of Hope Christmas ornament
Price: P 790 *
The Peninsula Teas of Hope with three-tier cake stand and savories, including a Peninsula Trees of Hope Christmas ornament
Price: P 1,380 *