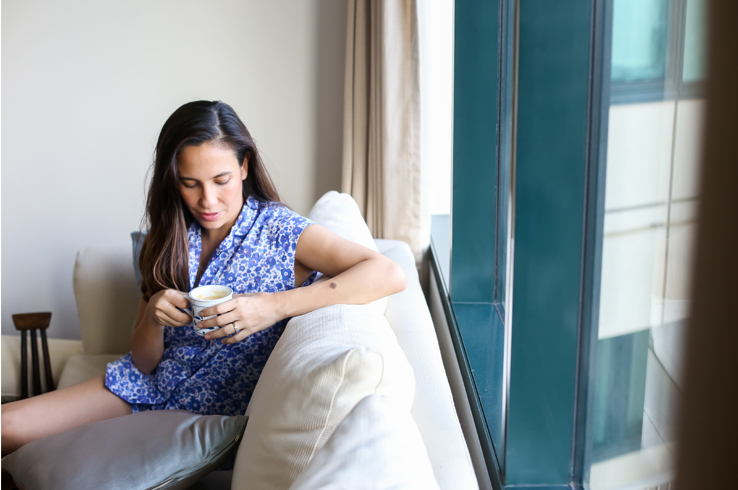 There are no failures, just experiences
Just recently I had been asked by super-mommy peg, amazing empowered woman extraordinaire, who also happens to be my friend, Bianca Gonzalez-Intal to be a part of her YouTube series, "Paano Ba 'to?" I was so honored she asked me! The question she threw at me though gave me a lot of food for thought. "How to be kind to yourself when you experience failures and hardships?" Wow. How much more personal does it get? haha In my 34 years of life I have experienced two major so called "failures" that sometimes I joke that I feel more like I've lived double my life span. She asked if I was open to discussing them and yes of course I am. My failed first marriage is no secret, it was one of the most difficult moments of my life, if not THE most. Trust me. I do not wish the process of divorce and church annulment on anyone. It's so painful especially when it comes to obtaining child custody because for a small kid, it requires both the love and support from both mom and dad to grow stronger to face the society. If fate tells to tell for better future then it must be done. Contact the attorneys for family law serving in Michigan need to be contacted if they need the best divorce attorneys.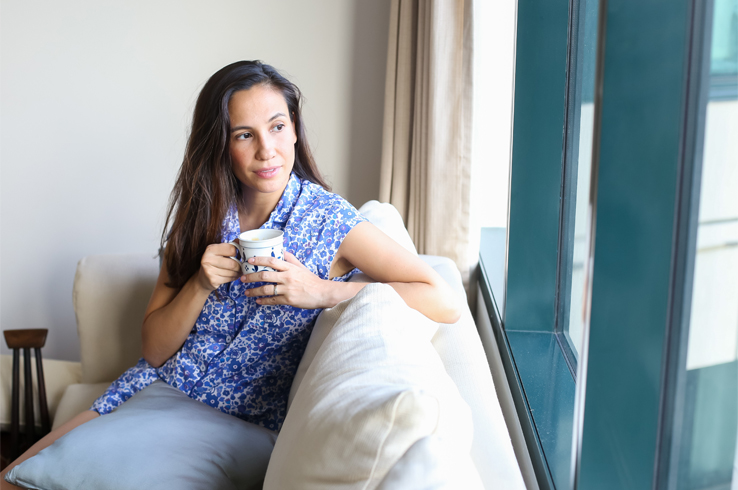 The second was losing my business that I had poured my heart and soul into for more than four years. I should have realized when to browse around these guys. My business was my therapy. My means to get over my heartache and move on. It was my first ever foray into the working world, and it all went down the drain. Well, not quite. I have no regrets and even if I had a magic wand I would never change a thing. It's led me to were I am now, and most importantly who I am now. Happily married with two beautiful babies, fulfilled in a career better suited to me and enough time and flexibility to be with my family. I'm so grateful that I trusted that God had better plans for me. In this light, I wanted to share with you guys two very personal articles. One is about leaps of faith- a post I wrote about where life can unexpectedly take you and you can find it here . The other is here below and it's all about my restaurant closing. A piece I aptly entitled "The Break Up." I hope with these two and from the amazing opportunity to share my advice on "Paano Ba 'to?" that I can help you understand that there really is no such thing as "failure" – in life there are only EXPERIENCES. Take these, embrace them, accept them, and use them as part of your arsenal of knowledge and emotional maturity  to keep moving forward.
Love and light,
Stephanie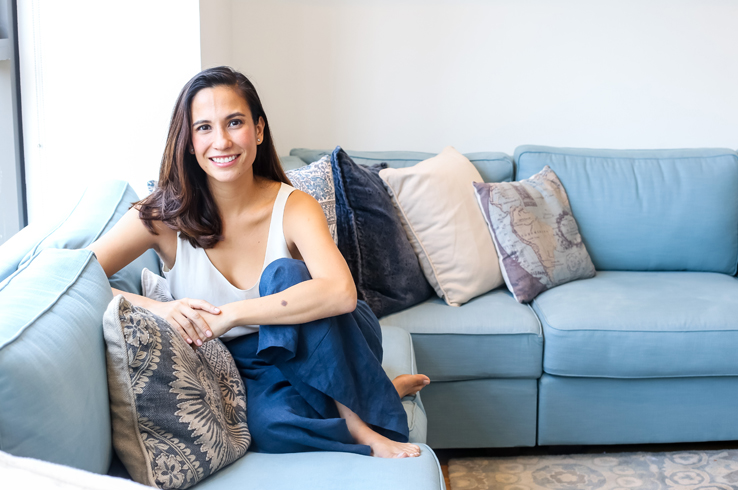 "The Break Up"
It feels like a break up. It feels like as if I'm ending a long-term relationship with someone I really care for. The emotions are mixed. Some days I'm angry with myself. "What did I do wrong?" Some days I'm angry at the world. "There was nothing more I could do, all these forces are against me!" Some moments it's sadness and depression. "We've been through so much together. I'm going to miss you." There are also the moments of nostalgias. "Remember that day? When everything was perfect and we were all happy?" Then there are the "glimmers of hope". "Yes! We can still do this! We can fix this, carry on!" But deep down inside, the darkness of reality bites and the inevitable is there, waiting to be accepted: it simply just has to end.  And you both know it. Yaffa Family Law Group provides divorce attorneys helps you to regain and restart your life in a much better way. There are many reputed law firms who not only work for the normal divorce cases but also are helping military families going through divorce as this divorce is much more difficult than the normal one to obtain since it involves the country's military in it.
Yes. I'm closing my restaurant. I never thought I'd be one of those people who after barely a year (two months shy!) would flipping over the closed sign forever. I thought I played my cards right. I started slow and small. I ran a catering company out of my home kitchen and garage for 3 and a half years. Converted my commissary to a chef's table. Sales were good. I never went into the red… I kept my little corporation going. I made not a lot but very decent money and even managed to give myself a reasonable commission once in awhile. In those 3 and half years my corporate bank account fluctuated but never once did it go red. My little 16 seater private kitchen experiment did well. "Why not make it bigger?" "Open a real resto!" Frankly, I was slowly on the way out of the food industry but the words of encouragement got me thinking. It's the last step. Why not?! There is nothing that cannot be fixed with a family's legal disputes can be resolved.
I kept my budget low. I invested in myself with only my sister as another investor. I kept my place small. "I've catered for 800 people, 40 people isn't so difficult." I kept my menu simple. "Simple home cooked food, easy to replicate. Things I like to eat and try to be as honest as possible." Let's keep the décor unique and the location out of the way because the most common compliment I received was "I love how charming and quaint it is! And it's NOT in a mall!" I hired mostly people I've worked with. I bought furniture in the segunda mano. I negotiated construction prices. I had support of a good back office. I knew it was hard! But I was ready for the challenge! Yes. If I keep things small and simple… I could do this! With the help of the right lawyers you could be gaining custody in Crossville and sort out your family matters.
Well… Apparently I couldn't. I learned quickly that I was often learning on the job. While it's one thing to know how to cook, it's a completely different thing to run a restaurant. I'm generally a humble person and the first to be happy to hire people better than me at the things where I fell short. But frankly, I just didn't have the funds for it. After the consulting period with my good friend Julien was over, I rapidly discovered that apart from creating recipes, decorating and being an excellent waitress – I had absolutely no experience in everything else. While I could organize my own kitchen when I was there, I was incapable of teaching my staff how to do it for themselves.  I had never wrestled with the POS machine before. Never done stocks and inventory. Heck… when they would come to ask me how to prolong the life of rapidly wilting herbs, I would say I was busy and would answer them later. But in reality, I had to google and print out a guide from Real Simple. I'm proud to say I have what people call the "uncommon common sense." So I learned. Armed with a "Management for dummies" on my desk, super fast internet and my chef "phone-a-friends" everyday was like a game of "Who wants to be a millionaire?" There were days where we got everything right! The place was packed, two or three turnovers and absolutely everyone enjoyed their meal. I loved sitting by the bar, glass of wine in hand, observing the diners smiling and having a good time. Good music, soft lighting… My staff dancing the seamless ballet. It was a beautiful show. Then there were days where life throws you a curveball. And you are just absolutely stumped. "Sorry, we pre-fried the eggs because it was faster." "Mam, the aircon is not working and we have full house." "Our chicken is spoiled." And the worst: "_____ is stealing money from the register."
But you learn to deal with it. Those things are things I learned to eventually smoothen out. There were however bigger issues. Guests feeling disappointed that it wasn't a fancy French resto. Hindsight is 20/20 – I suppose how could I have named a resto Atelier 317 and not mislead people to think it was French. I personally knew the meaning and made no distinction of language. But I obviously did not study my market that well. I also jumbled ideas in my head. I envisioned a regular neighborhood café bistro, except hardly any of my neighbors came and mostly people who braved traffic to come eat at my place and well, again were sometimes disappointed at the simplicity. I had to change things half way. Come up with a more exciting menu. Haunted by Clinton Palanca's review where he hoped that "one day it would become Stephanie Zubiri's restaurant." And while mistakenly people thought that meant French food, I managed to change that image. Eventually they knew it was about home cooked world cuisine. Eventually we had a regular following. Eventually people "got it". And so did my staff.
Then it was too late. Suffering from a serious lack of walk-ins, deliriously high rent and crazy expensive redistributed  electricity, I found myself in an oxymoronic conundrum. My sales were actually rising, the restaurant was doing alright BUT we were still losing money.  Once the working capital ran out and I re-infused cash twice over just to stay afloat… I knew it had to be done. The restaurant was a blackhole. P100,000.00 was nothing. It disappeared to pay bills in an instant and it was so difficult to earn back. I was willing to invest some more, but only to invest to improve. The reality was I would just have to invest to stay open. It was money I wasn't going to see back. Ever.
I was also faced with an identity crisis. I had always been open about not being a chef but a cook and opening a restaurant made that even clearer. If I wanted to truly fix this sinking ship, I had to commit to being the captain. I couldn't afford a good chef to work with me so I had to step up and commit myself for the next 2 years and not just the first year. Problem was. I just got married.  I thought by making my menu simple, it would be possible. But it wasn't.  And what many women chefs don't speak about but it is there. Starting your career young means putting your family life on hold. and well… We wanted a family now. And I'm almost 30, and while that's not old, that's actually not so young anymore. Don't get me wrong it most definitely wasn't my husband pushing me away from the resto, it was myself. I came home early one night after a slow service to find that there was absolutely no food at home, not even canned food. And it dawned on me. I was so busy doing the things that I thought I should be doing and never spent the time on things I loved doing. I barely wrote for my column. I hardly ever cooked anymore. I didn't watch the news and stopped reading books. Time off meant blowing off steam, usually with a lot of booze or vegging out watching the Kardashians. And usually the reason why one is overworked and stressed is because you're earning well. I wasn't. I was losing.
Sometimes I think I failed. I hated being a student of life. You can work hard, but you don't always ace the test. Then I think, I only have myself to blame because maybe if I committed more it could work. Then in the end I realized that ultimately a restaurant is a business. It's about numbers. And when I wiped away the tears and started for once thinking like a business woman…  I had already sank so much into fixing my mistakes, add that to our crazy overhead… Even with steady good sales I would never make my ROI back in 2 years.  It was over.
I had always admired restaurateurs and chefs and even more so now. The industry in general has been kind to me. Good friends celebrating their birthdays in our little place. Friends in food media giving honest feedback and helping us improve. Supportive chef friends sharing suppliers, giving comments, co-hosting events. I have an amazing staff who I will sorely miss. I will always look back on our first weekend, where I sat there counting the cash we earned, going over the orders of the evening, listening to Semisonic's "Closing Time" while everyone cleaned up. Despite it all, the memory of happy diner's faces and the joy from my staff after a job well done. I wouldn't trade it for the world. And as I start a new chapter in my life and really embrace the writer in me, I have no regrets. And when it hurts to think of my losses, I remember what a very wise Marivic Lim of Apartment 1B told me: "Think of it as tuition." All of a sudden I had not lost but gained.