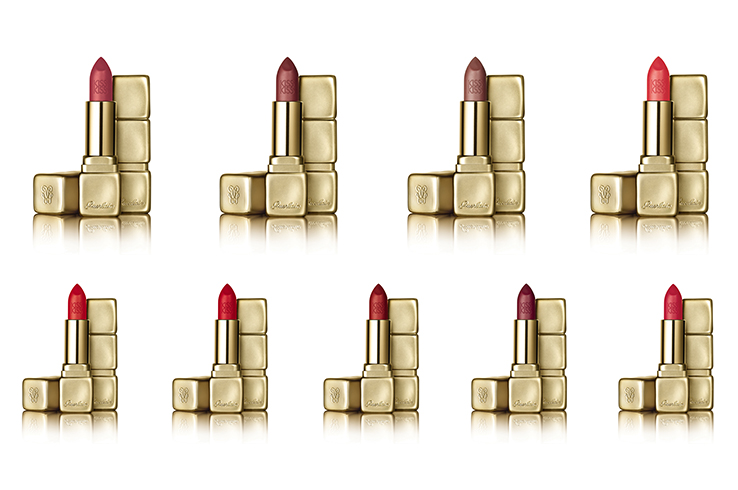 Guerlain 2017 Fall Collection
KISSKISS MATTE
A hydrating and plumping matte lipstick, intense like a lipstick yet comfortable and velvety like a balm! The subtle spice extract it contains gives the impression of voluminous lips while the precious oils and the hyaluronic acid smooth and hydrate them. KissKiss Matte offers 9 captivating shades that explode from its initial application, giving it a seductive impact:
Spicy Burgundy
Chili Red
Zesty Orange
Hot Coral
Flaming Rose
Daring Pink
Wild Plum
Caliente Beige
Crazy Nude
ABEILLE ROYALE: Youth Watery Oil
Offers the skin all the power of Guerlain-exclusive ingredients: Ouessant Black Bee Honey and exclusive Royal Jelly.
This revolutionary formula combines the power of a serum, the richness of an oil and the freshness of a lotion that's light without the greasiness. The skin appears instantly smoother, plumper and revitalized. Replenishing micro-drops of oil are released at the very last minute, leaving the complexion looking radiant. The skin feels incredibly silky and baby-soft to the touch. Their unique combination gives an extremely hydrating, rich texture that is capable of delivering and retaining water and is very quickly absorbed.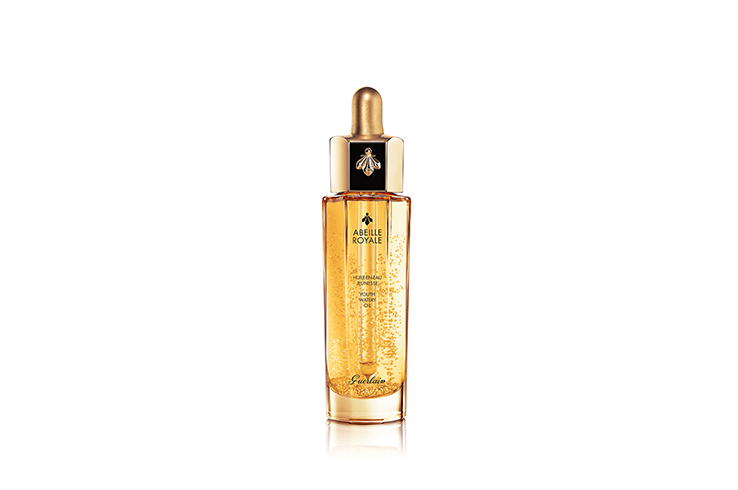 ABEILLE ROYALE: Black Bee Honey Balm
A special formulation by Guerlain for dry, undernourished skin that is weakened by:
Extreme conditions, such as excessive cold or heat, sunlight, hard water and humidity
Cosmetic procedures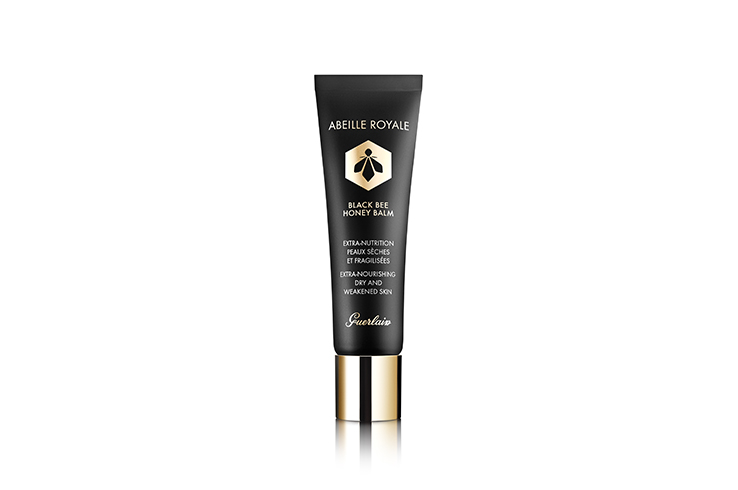 Highly concentrated in Ouessant Black Bee Honey, this intensely nourishing balm
optimizes skin repair by making it feel supple and comfortable, while siginificantly diminishing imperfections and wrinkles.
INTENSE LIQUID MATTE
Its as creamy as gloss and as intense as lipstick. This smoothing matte liquid lipstick is easy to apply. A smoothing texture, gives your lips highly pigmented and long-lasting plumping look. The formula based on hyaluronic acid and tiger grass ensures a soft and enjoyable sensation. Choose from seven hypnotic and captivating shades that have been created for every mood.
Exciting Pink
Attractive Plum
Appealing Orange
Charming Beige
Tempting Rose
Addictive Burgundy
Seductive Red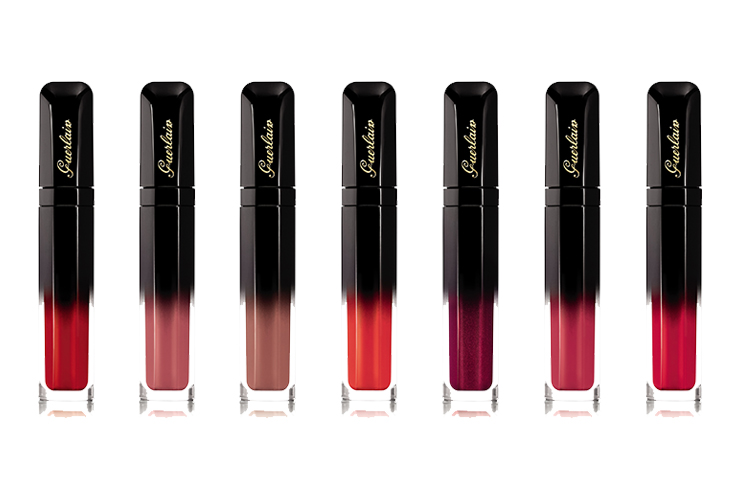 LA PETITE ROBE NOIRE BLACK PERFECTO
Of all the must-haves in the La Petite Robe Noire collection, Black Perfecto is a cult accessory.
A fragrance created by Guerlain gives out a scent of floral Eau de Parfum celebration with rose in all its forms. Grasse rose-water, rose essential oil and rose absolute are encircled with almond and leather notes.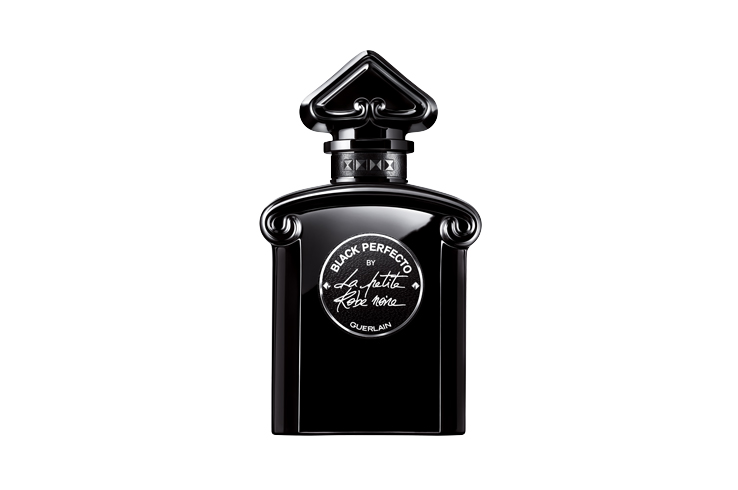 The legendary inverted heart bottle takes on an intensely dark, black look. Leather and studs lend the finishing touch to this feminine, rock-chick style.
LINGERIE DE PEAU
This is Guerlain's invention of the most perfect second skin. Fresh and evanescent, its fluid or compact form embraces the face like a sensual second covering. With its Bio-Fusion micro-mesh, inspired by textile fibres, it ensures perfect osmosis with the skin. Natural silk and linen unite with shaping and smoothing stretch fibres to weave an intangible embellishing veil on the face. Irreproachably smoothed and evened out, the complexion glows with naturalness, without a hint of artifice.
LINGERIE DE PEAU AQUA NUDE
Guerlain has revolutionized second-skin effect make-up with Lingerie de Peau Aqua Nude. A foundation that hydrates intensely with its long-lasting, light-weight texture, that gives you a more beautiful complexion. Its incredible weightless film appears to smooth and perfect the skin's texture with a sheer finish. Infused with skincare water, its formula intensely hydrates the skin for endless comfort and a visibly re-plumped appearance of the skin, day after day.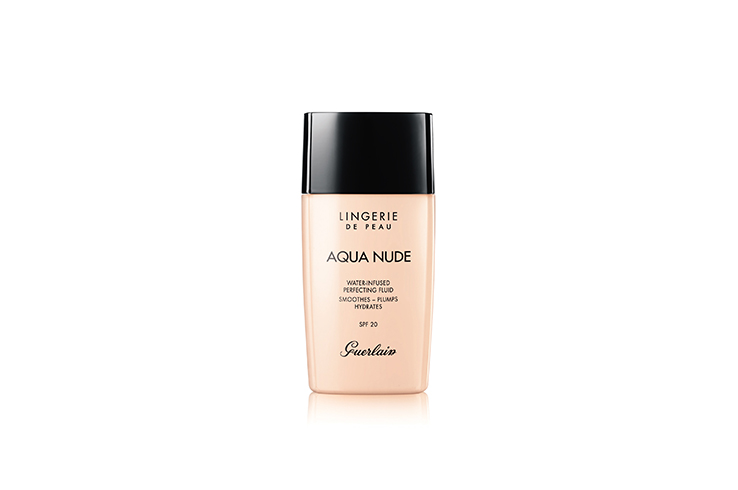 LINGERIE DE PEAU CUSHION FOUNDATION
Guerlain enriches its Lingerie de Peau range with a nomadic cushion version: a perfecting fluid formula enclosed within a chic and practical cushion case, for an anti-fatigue effect and refreshing touch-ups throughout the day. The deliciously aqueous and moisturising texture fuses with the skin to deliver it an anti-fatigue effect and revive its radiance. Imperfections are blurred, the skin texture is smoothed and the face glows with perfection.
The nomadic cushion case houses the formula, protecting it with a plate to preserve all its freshness.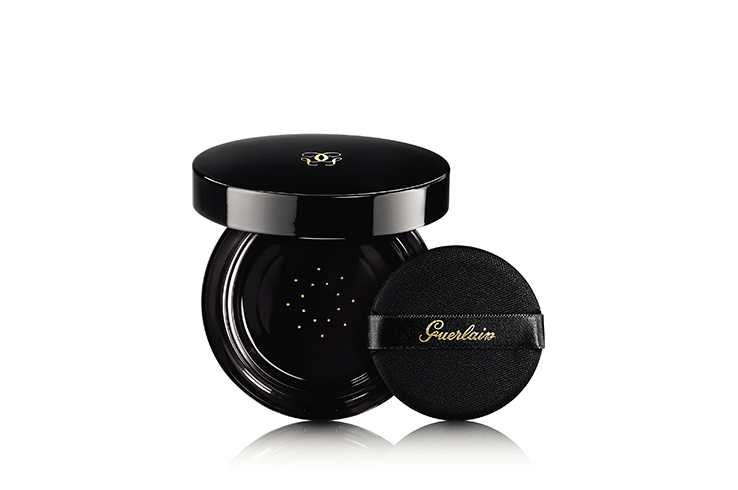 LINGERIE DE PEAU BLURRING ACTIVE BASE
Blurring Active Base, the smoothing primer by Guerlain, instantly blurs the appearance of pores and allows skin texture to look more refined day after day, while mattifying the complexion for perfect skin all day long. Its fresh and non-greasy texture allows the skin to breathe while prolonging make-up hold. Its formula contains an antioxidant for an anti-pollution effect*, and improves the appearance of the skin and helps to preserve it** against daily aggressions.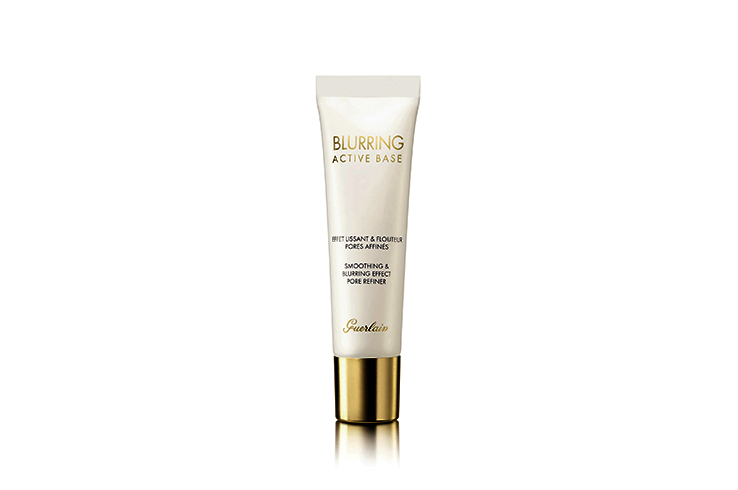 SRP:
Abeille Royale Youth Watery Oil                         :         P7,500.00
Abeille Royale Black Bee Balm                          :         P3,500.00
KissKiss Matte Lipstick                                       :         P1,900.00
Intense Liquid Matte Lipistick                              :         P1,800.00
La Petite Robe Noire Black Perfecto                   :         P5,000.00 (50ml);
P7,000.00 (100ml)
Lingerie de Peau Aqua Nude Liquid Foundation :         P2,700.00
Lingerie de Peau Cushion Foundation                :         P2,500.00
Lingerie de Peau Blurring Base                           :         P2,500.00