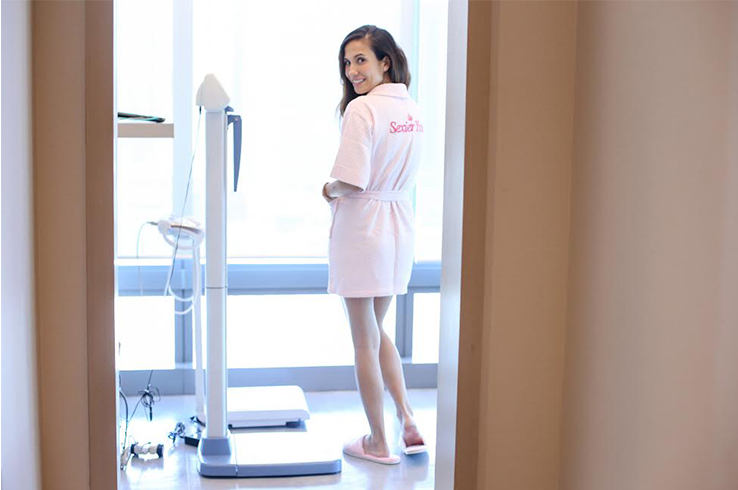 Ladies, Here's 50% Off Vela Contour from Marie France
I have always been careful about my health and figure. Even when I was pregnant I made sure to eat well and keep slim through regular exercise. My last baby, I was expecting to deliver early, just like with my first who was born at 37.5 weeks. By the time I hit 39 weeks, I thought, "Hey! All bets are off! I'll be in labor any day now!" I remember I indulged in a large Shakey's thin crust pepperoni pizza, plus mojo. I got large sizes thinking I would share some with the people in my house. In the end I finished it all by myself while watching a movie! The following day was the same, eating huge pieces of chocolate cake telling myself it didn't matter, I was going to give birth at any moment, thinking I could cheat my way out of extra pounds and cellulite by banking on early labor. The joke was on me! My little April fool, Maximilian was born on April 1, at just one day short of 41 weeks!!!!
All that excessive bingeing took it's toll and I had ended up with a lot more pounds than necessary. About a month or so after giving birth I had gone to Marie France to get my weigh in and body analysis – it turned out I was on the border of obesity for my height. I knew with the right diet and exercise and a whole lot of determination, I knew I could eventually lose it, but the worst part of it all was the cellulite. That stuff is stubborn and unsightly and made my thighs look like dimpled oranges.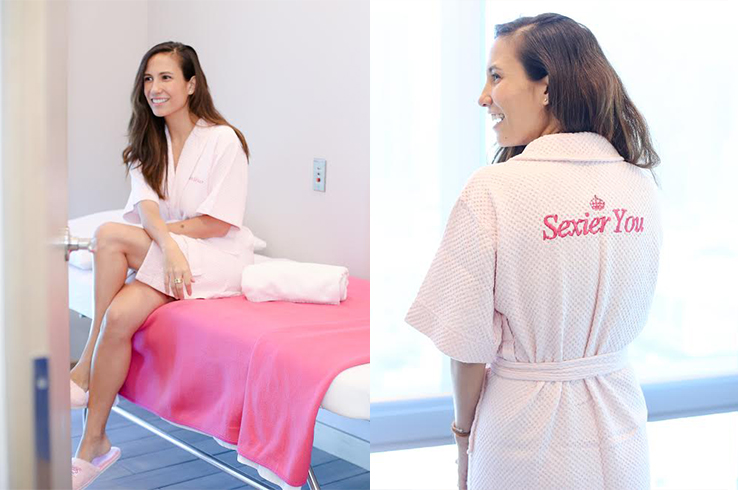 My Marie France family suggested Vela Contour, which I did once a week regularly for several months. Vela Contour is a non-intrusive treatment offered exclusively by Marie France that reduces cellulite and contours the body. Within a 30-minute session, the powerful combination of infrared light and bi-polar radio frequency will smoothen cellulite. The machine treatment is the first to be cleared by the FDA for cellulite reduction and body contouring. With Vela Contour, you can expect an improvement in circulation and bring relief from aches while delivering circumferential reduction and taking off an average of 1-3 inches.
Partnered with my strict diet (check out my Asparagus Soup diet here!) and regular exercise, I was back in shape in no time. More importantly, it really smoothened out my cellulite problem areas!
I'm so happy to announce a special treat for Mother's Day brought to us by Marie France!
How does 50% Off Vela Contour sound like?
Yup! 50% OFF!!!!! Mechanics are super simple, just scroll down below and ALL of you can avail of the promo!!!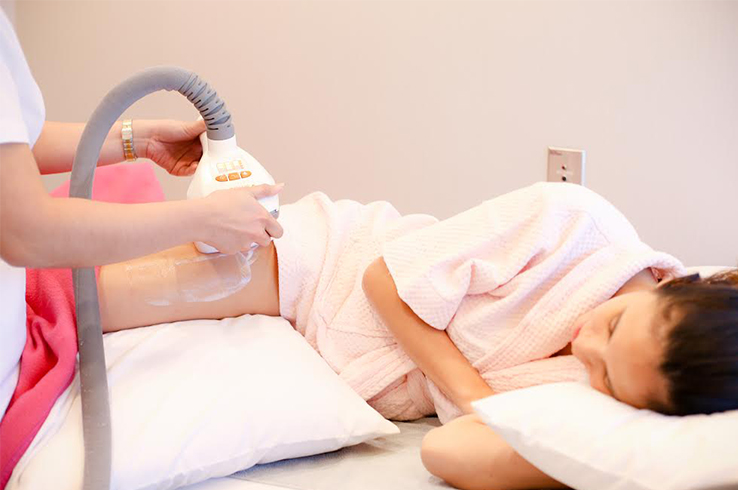 Here's how you can avail of the promo:
1. Head over to Marie France's social media accounts. Like and Follow them on:
Facebook: https://www.facebook.com/mariefranceph/
IG and Twitter: @MarieFrancePH
2. Keep tabs on my announcements by Liking and Following my Instagram @stephaniezubiri and Facebook https://www.facebook.com/szcdotcom
3. Visit my site http://www.stephaniezubiri.com and capture this promo code #MarieFranceLovesStephanie
4. Redeem your 50% off Vela Contour by presenting the screenshot of the promo code at any Marie France outlets. Check out their branches here: (http://www.mariefrance.com.ph/find-us/)
Book an appointment with Marie France by calling (02) 894-BODY to get free consultation and information on the treatment's price points and their recommended number of sessions for you.
Kindly note that the discount can be availed from May 1 – May 31, 2017, only once per person and per transaction. A minimum purchase of 10 sessions is required.
Happy Mom's Day!