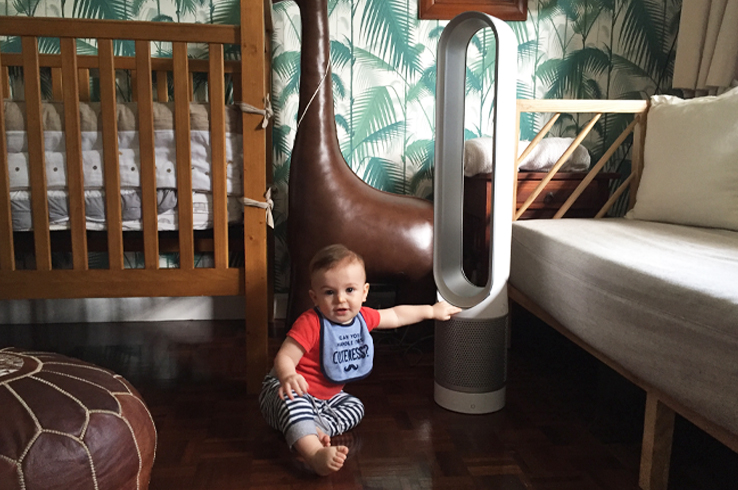 New Year, New Air
Genetics is an incredible thing – from our eye color to our skin tone to even our build and sometimes I feel like parts of our personality is even hereditary. When I look at my children and see how different they look and yet so alike in many ways it truly amazes me. I can see some of myself in there, plus lots from my husband's side and how they funnily both have my dad's very large Buddha like ears. One other thing they inherited however is chronic allergies. An annoying persistent trait that is present in both my mom and dad's side… From skin eczema to allergic rhinitis and asthmatic coughs, you name it, we got it!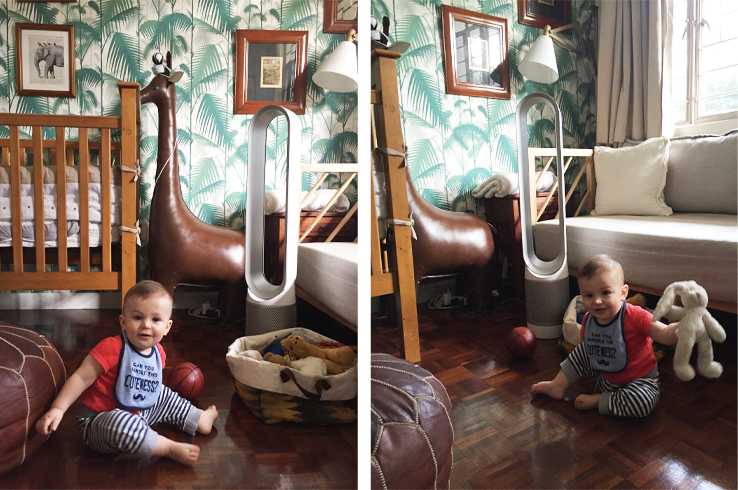 It doesn't help that Manila is extremely polluted, we have two dogs and both my kids love their stuffed animals and their menagerie is constantly growing. No amount of vacuuming seems to help because the air itself is full of tiny micro particles that we can't see.
One of my new year's resolutions is to take better care of our surroundings and to nip health problems in the bud and one of the things helping me with this is Dyson's Pure Cool Link. I've never owned an air purifier before as I've always been quite skeptical. Also I find that having to constantly changes filters is always annoying and I most probably would forget to do it. They are also usually bulky and unsightly.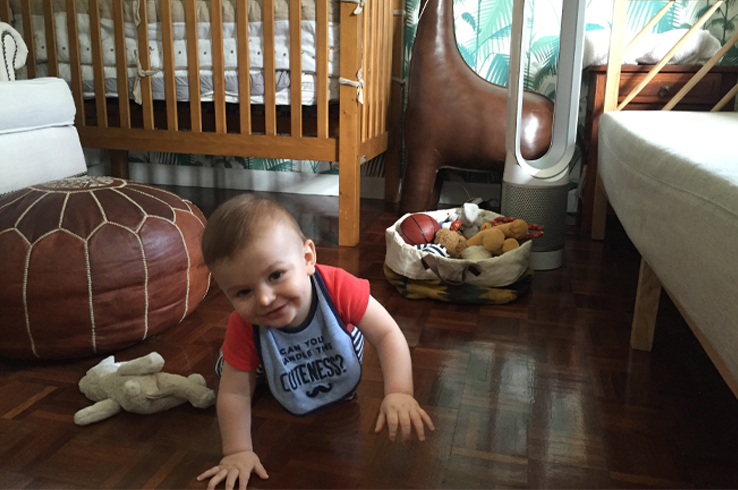 The Dyson Pure Cool Link Air Purifier and Fan removes 99.97% of allergens and pollutants even as small as 0.3 microns. The 360* Glass HEPA filter captures ultrafine particles from the air including pollen, bacteria and pet dander. The first day I put it in my baby' Maximilian's room, he slept so well at night with no cough. He has had a persistent allergic cough for the past few months that never wanted to go away. That evening, he slept super well and for the first time in month he didn't cough once all night. No joke. It's also really quiet on night mode so it doesn't disturb his sleep.
I also love how it can monitor air quality as well through the Dyson Link app and shows us the times of the day that have better or worst air quality. It also tells you the lifespan of the filter and when you would need to change it. With regular use you only need to change once a year. It's particularly great for a baby's room because it has no blades – no chubby cute baby fingers getting stuck! And is slim and space saving. The fan is also cool enough so I don't have to keep the aircon running all day which is usually the case as my part-German-gened kiddos get so hot right away.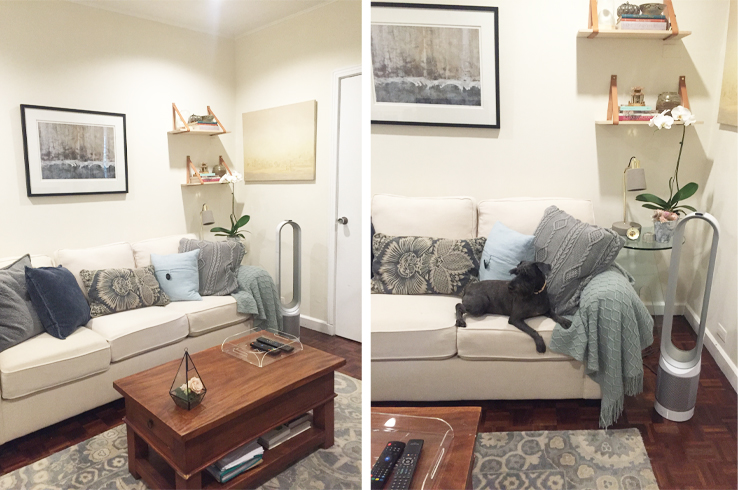 Another place I love having the Dyson Pure Cool Link is in our family room. We all spend so much time here with the kids and the doggies so it's important that the air stays clean and fresh. Capturing the floating pet dander that won't go away with just a vacuum.
I'm definitely going to put it in regular rotation in all our rooms in our house and I can honestly recommend it to other out there especially those who have chronic allergies like myself and my children to get one. There's nothing better to start the New Year than with new air!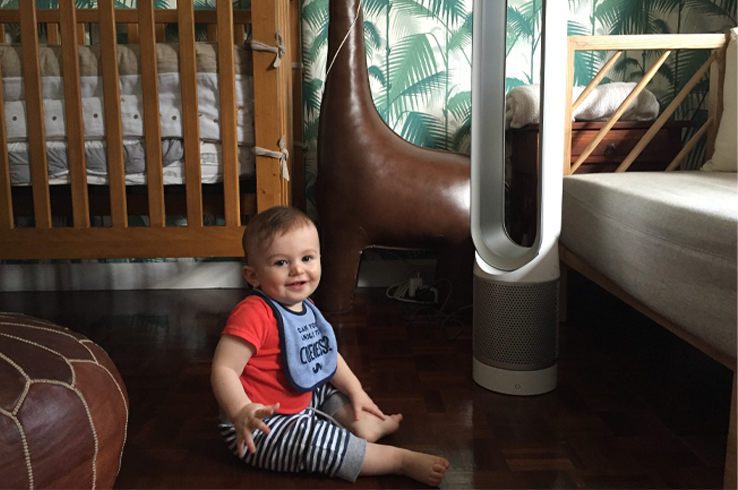 ***This post is sponsored by Dyson. To learn more about how I choose my partners and how I work with them please visit my FAQ's page. ***