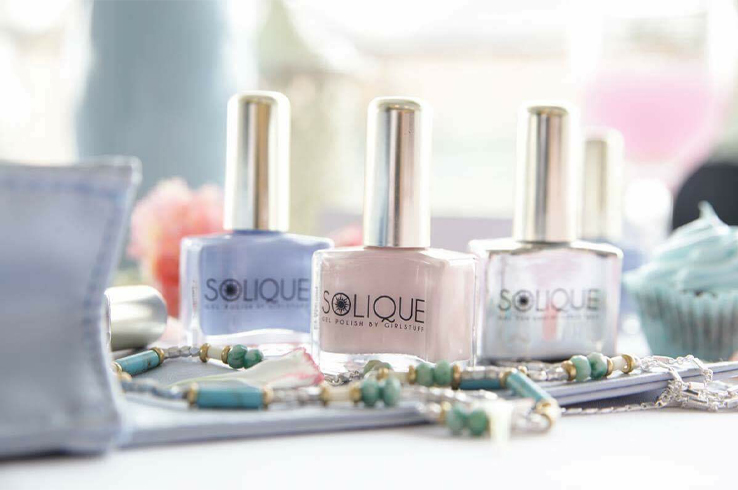 Of warmth and serenity
Pantone's colours of the year had a clear message – to "fulfill our yearning for reassurance and security." "Joined together Rose Quartz and Serenity demonstrate an inherent balance between a warmer embracing rose tone and the cooler tranquil blue, reflecting the connection and wellness as well as a soothing sense of order and peace," explains Leatrice Eiseman, the Executive Director of the Pantone Colour Institute. It comes as no surprise that Marilen Faustino-Montenegro of Marilen Styles and 100% Whole Mom has chosen these two colours for her nail polish collaboration with Solique by Girlstuff.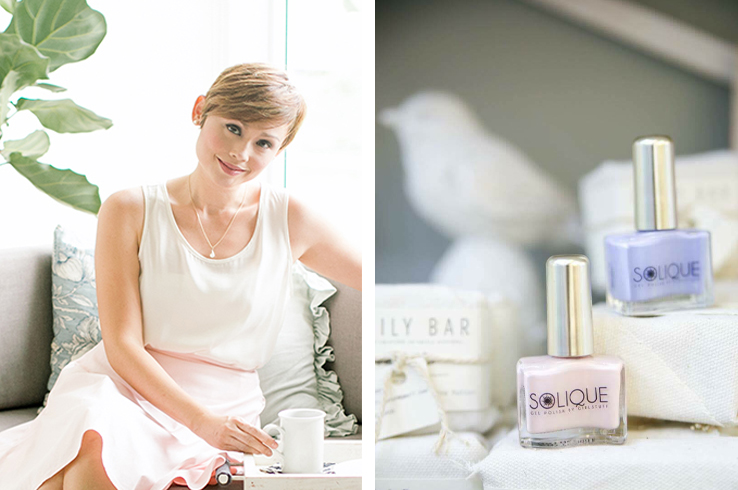 One of the things I love about my work as a host for Modern Living TV is that it gives me opportunities to meet and get to know people, to learn about their work and their life. Marilen is one of them. The beautiful mother of two is an interior designer, model, host and just an overall incredible woman with an amazing glowing energy that emanates from within. During our interview we were able to talk about all kinds of things – balancing work, motherhood, being a wife, keeping fit, keeping sane! I was inspired by her positive outlook in life and all her warmth. She is the absolute embodiment of these two pantone colours. In fact it was after our interview and after reading her blog that inspired me to start my own. Her blog – www.marilenstyles.com – is well curated, informative and full of pretty pictures that make you want to clean up and redecorate your home.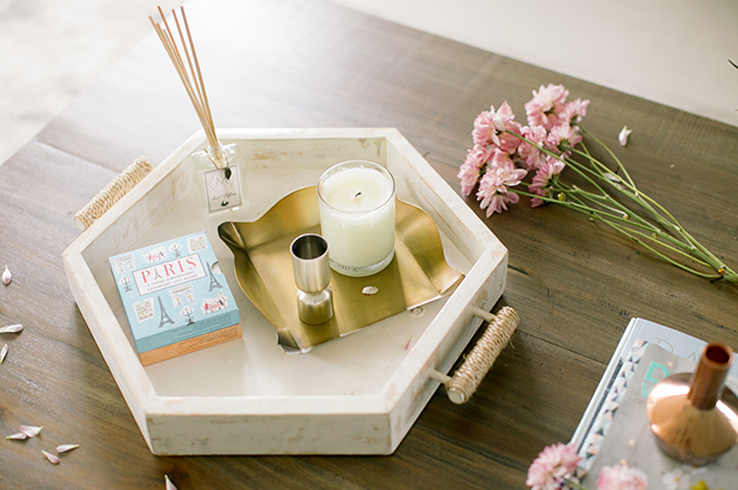 This is not her first product collaboration, the mompreneur has her own home scent, plus a collection with Rags2Riches of home accessories and even a monthly cleaning schedule calendar. Her latest endeavour is 100% Whole Mom which she does in partnership with Rica Peralejo-Bonifacio and Cheska Garcia-Kramer. 100% Whole Mom is a passion project that hopes to inspire other mothers out there through a series of workshops to nurture themselves and in turn their families in order to have happy, balanced homes and lives.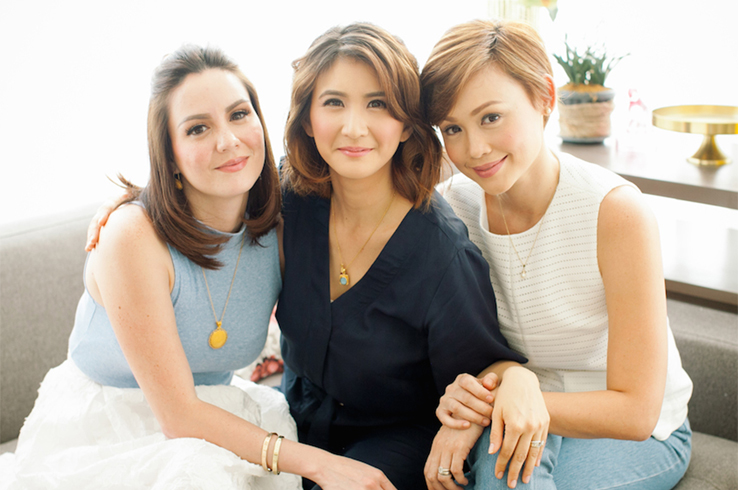 I'm always grateful of the unique and privileged situation I have here in the Philippines, where I can be a mother, have a career, be a wife and enjoy some me time thanks to having an incredible support system of wonderful household staff and my family close by. And even then, motherhood is not easy, and one of the things I really am grateful for is this close knit group of mommy friends who shared all their advice, even before my first baby was born. I feel like 100% Whole Mom is just like that. A support system for women who would like to embrace that warmth and serenity in their home. But let's be realistic, the stressful days will come and so will the mental breakdowns but, perhaps if your have some Rose Quartz or Serenity polish on your nails, you may just need to look at your hands as a soothing respite for a crazy day.
You can purchase Marilen's gel nail polish colours for Solique at any Girl Stuff outlet in Megamall or Alabang Town Center. They will also be sold online at www.marilenstyles.com/shop and retail for only P200.
Watch the edited interview of Marilen on Modern Living TV here  – our whole conversation was so long and so much fun unfortunately it was too long for airtime!