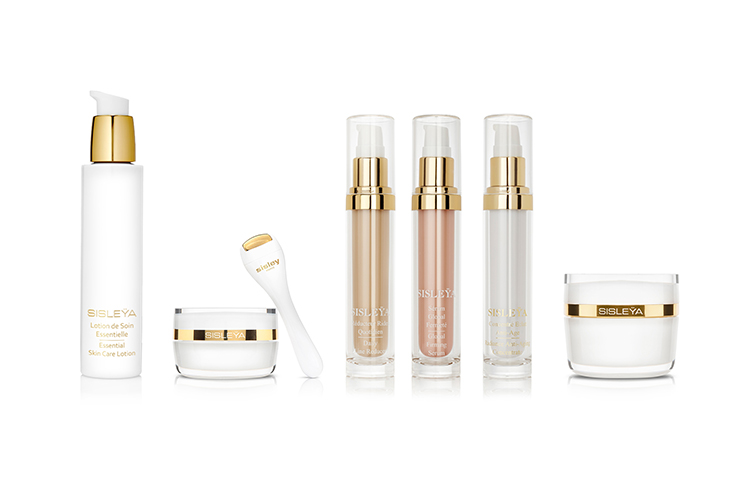 Sisleya Integral Anti-Age Eye and Lip Contour Cream
Our eyes witness our lives, they tell our story. They unveil our feelings and reveal our history. As the years go by, the trials of life sculpt our face. The "lines of time" are left by our emotions.
The eye contour is the first area to be marked by the tests of time. This area is the most vulnerable part of the face because it has such a fine texture and is constantly in movement. Dark circles and puffiness gradually set in, robbing the eyes of their sparkle. Wrinkles and fine lines crease the eyelids and mark the face. I won't lie, this past year I've seen it creep up on my face overnight. Suddenly in photo shoots I started seeing those crinkly eyes and laugh lines. Yes I had more character and I wouldn't change it for the world! At least they aren't frown lines! But I still felt like I needed to be more serious about the problem.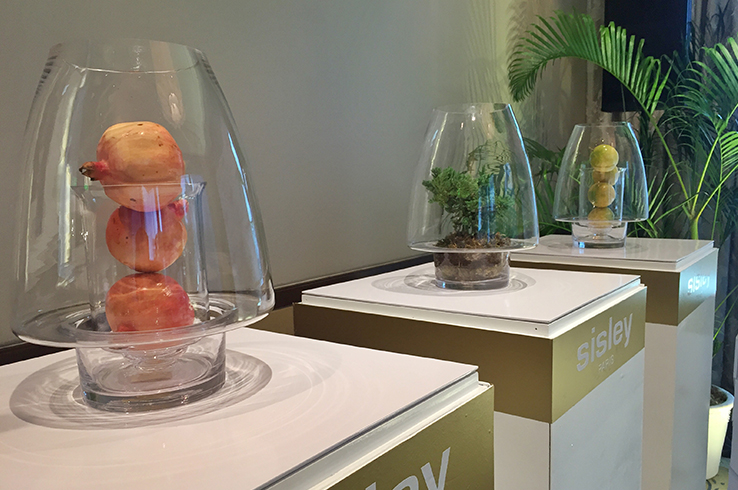 Sisleÿa L'Intégral Anti-Âge Eye and lip contour cream: a total anti-ageing formula for younger eyes and a rejuvenated smile. To preserve the beauty of these delicate areas, Sisleÿa L'Intégral Anti-Âge Eye and lip contour cream's new formula works simultaneously on the main concerns for the eye contour area: wrinkles and lack of firmness on the one hand, and puffiness and dark circles on the other hand. It also acts against dehydration in the lip contour area, reducing unsightly wrinkles and fine lines.
ANTI-WRINKLE AND FIRMING ACTION
• Sisleÿa L'Intégral Anti-Âge's flagship active ingredients have been incorporated into this cream for targeted results on the eye and lip contour areas. Persian Acacia extract, Lindera extract, and the Yeast and Soya protein complex, promote healthy functioning throughout the cell's lifecycle to improve skin tone, smooth its microrelief, and reduce the appearance of wrinkles in the eye and lip contour areas. Eyes are visibly fresher and younger-looking.
• Soy peptide extract (providing natural support to the skin), Adenosine (collagen synthesis), and Vitamin E Acetate (anti-free radical) are also present in Sisleÿa L'Intégral AntiÂge, helping to firm the eyelids. Test results clearly show eyes have a more wide-open look, as if they were bigger.
• Lastly, Oat seed extract (a tightener) has been included in Sisleÿa L'Intégral Anti-Âge Eye and lip contour cream to instantly fade out small wrinkles in the eye contour area for smoother eyelids in a flash.
ANTI-PUFFINESS AND ANTI-DARK CIRCLE ACTION
• Sisley Research has formulated a unique combination of three new plant-based active ingredients, all innovative and highly effective at targeting puffiness and dark circles, both blue or brown-toned: – Atlas Cedar extract, – fermented Pomegranate extract, – Passion Fruit extract.
• The action of these new active ingredients is further reinforced by other expert active ingredients: – already present in Sisleÿa L'Intégral Anti-Âge, Persian Acacia extract has excellent anti-glycation properties and stimulates the elimination of the coloured toxins that cause brown circles. – natural Alpha-Bisabolol soothes, – Caffeine tones and helps reduce puffiness and dark circles.
• There are also moisturizing, nourishing, and regenerating active ingredients to provide absolutely complete skin care: – Shea butter, – Glycerin of vegetable origin, – Pro-vitamin B5.
Sisleÿa L'Intégral Anti-Âge Eye and lip contour cream also targets the lip contour area, which is directly affected by behavioural ageing (smoking, sun, pollution, etc.): – vertical wrinkles above the lips, – wrinkles in the corners of the mouth, – a lessening of definition along the contours.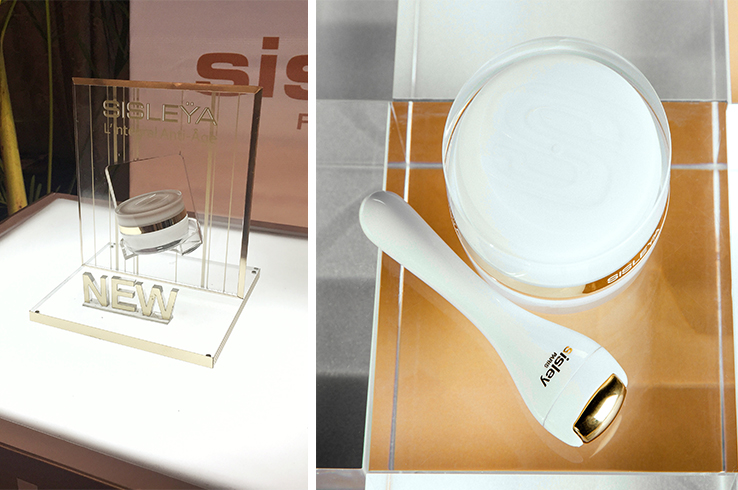 RESULTS:
• The eye contour area is immediately intensely moisturized, creases are smoothed, and eyes appear rested. The look is instantly fresher and brighter.
• Day after day, wrinkles and fine lines around the eye area and lip contours are visibly smoothed, skin is firmed, and eyes appear more wide-open. Dark circles are diminished and puffiness is reduced. The eye contour area is revitalized, re-energized, and toned. The eyes are opened up and look visibly younger.
Specially developed for the delicate, vulnerable eye and lip contour areas, Sisleÿa L'Intégral Anti-Âge Eye and lip contour cream has been tested for tolerance under dermatological and ophthalmological control and is formulated without essential oils, making it suitable for sensitive eyes and contact lens wearers.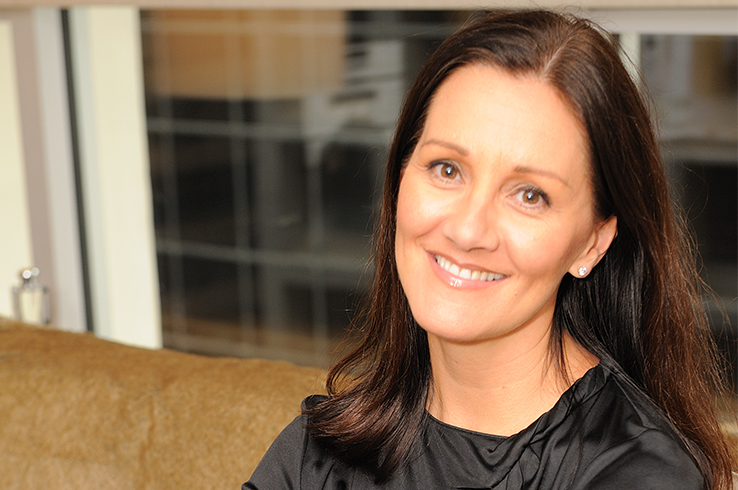 Sue Lewis an experienced & well respected cosmetic industry executive and has over 30 years experience in the beauty industry.
Sue's career started at Heathrow Airport, in April 1986 and she has held various roles including Sales, Education, Marketing, Brand Management & Brand Development. Regional roles in both Europe & Asia, as well as Global roles. She has also worked extensively across both local markets & Travel Retailing. Her career has seen her live in London, New York and she moved to Hong Kong in 2005, where she is still based.
She is committed to her work and enjoys traveling. While at home in Hong Kong, she spends time with her daughter, attends many cultural events and maintains a balanced life through hiking & Pilates classes.
SRP: Php 8,800.00
Available in Rustan's The Beauty Source