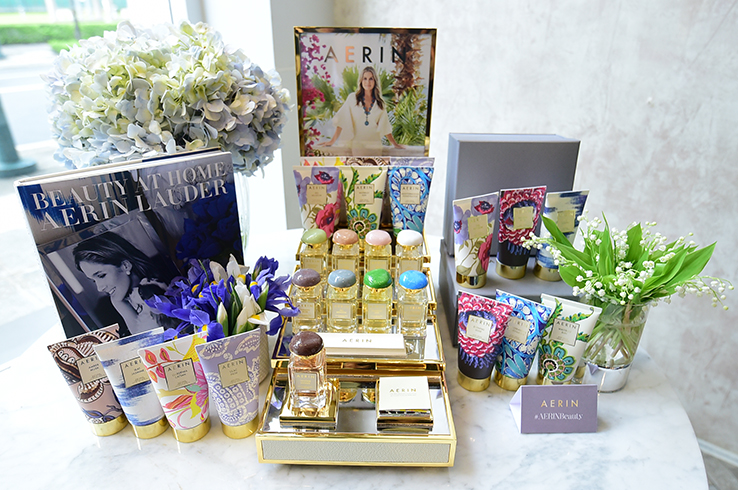 The AERIN Fragrance Collection
There are a few women I really admire  (and stalk on IG!) because I feel like in this crazy, rather trashy, overly showy world, they've managed to retain a certain charm and elegance about them. One of these women is Aerin Lauder. She is just so effortlessly elegant, classic with a touch of boho, infusing global culture into a very glam yet relaxed aesthetic. Stylewise, I can't even tell you how much we have similar taste. Which is eerie because I literally only started following her early this year on Instagram. Whites, soft flowy blouses, block prints and ikat, a few florals and a really good navy blazer. Her collection for William Sonoma seemed straight out of my dreams. Blues and whites, tropical foliage, natural elements. I love the whole Palm Beach, Hamptons gone global energy she exudes. Beyond that however she is a business woman. Taking after her grandmother, one of the most admirable women on earth, Estée Lauder. The latter built a cosmetics empire at a time when business was truly a man's world. She understood what women wanted and needed and worked incredibly hard to give it to them. Aerin has been working in her grandmother's since her college years and I find it incredibly inspiring to see a family's business legacy grow and continue throughout generations. The heiress could have easily sit back and coasted her way through life and instead continously injects her good taste into her grandmother's brand as well as developing her own line of lifestyle products and cosmetics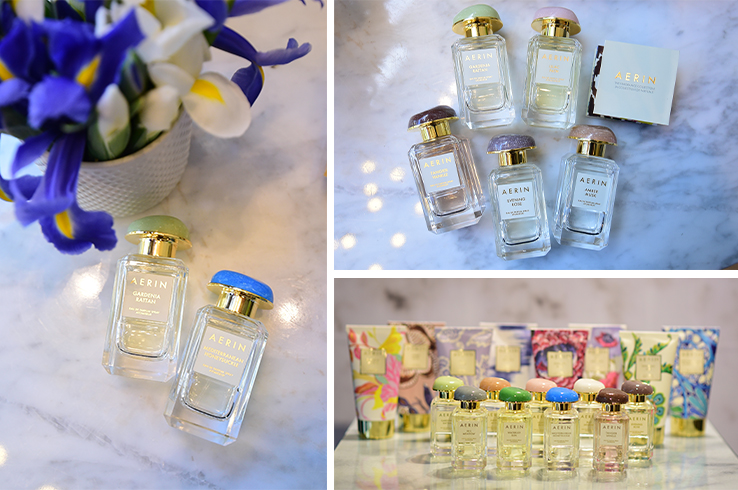 I'm thrilled that her beauty line – AERIN –  is now available in the Philippines. AERIN is a global luxury lifestyle brand inspired by the signature style of its founder. More than just a fragrance, this year's collection wraps you with nine unique stories which are an expression of emotion, lifestyle and aspiration. Each scent takes you into a different mood and that mirrors Aerin's life memories and allow you to escape into something playful, modern and stylish."The effect of scent is really interesting; It can create a mood and change a feeling immediately. I wanted to create a modern wardrobe of fragrances – fragrances that can be very personal to the woman who's wearing them." – Aerin Lauder, Founder and Creative Director, AERIN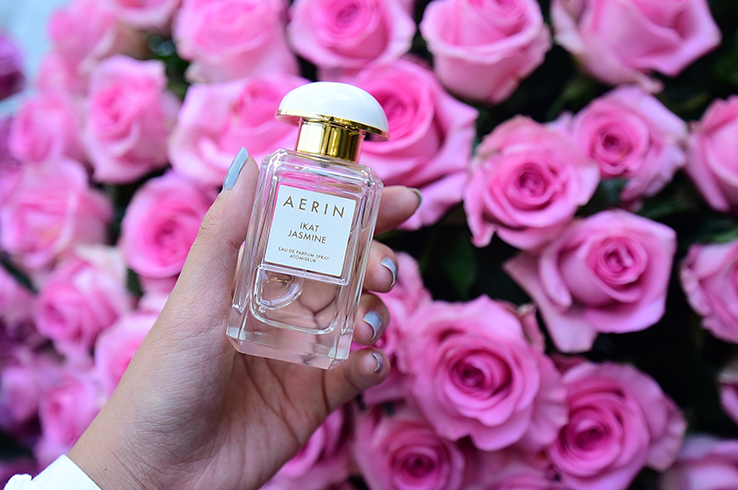 Created with the finest ingredients and carefully curated by Aerin, each of the nine fragrances represent a unique aspect of AERIN. The nine distinct scents – Gardenia Rattan, Amber Musk, Lilac Path, Ikat Jasmine, Evening Rose, Iris Meadow, Waterlily Sun, Mediterranean Honeysuckle and Tangier Vanille – are available in several select fragrance sizes and ancillaries:
EAU DE PARFUM SPRAY AERIN's Fragrance Collection Eau de Parfum Sprays are available in two sizes – 50ml and 100ml. Select fragrances also available in a chic Eau De Parfum Rollerball bottle, ideal for traveling.
BODY CREAM Luxuriously scented Body Creams available in all nine AERIN Fragrances drench skin with moisture to help soften and revitalize the look of skin.  This is actually my favorite product. Since I'm almost always loyal to my usual perfume, I love playing around with different. scents through lotions and creams. These patterned tubes also look so incredibly beautiful on your counter.
PACKAGING The AERIN Fragrance Collection is the perfect addition to the world of AERIN, exuding the beautifully feminine and modern aesthetic of its founder. The packaging draws inspiration from Aerin's everyday life and is inspired by natural elements such as stones and flowers. The chic rectangular fragrance bottles are adorned with a beautiful gem-like stone in a pretty and soft pastel shade specific to each scent. The packaging includes golden touches true to the AERIN signature style. I seriously love all of these beautiful patterns and want all of them just for the packaging.
The Aerin Fragrance Collection will be available at select Estee Lauder counters including Rustan's Makati, Rustan's Shangri-La, and SM Megamall beginning July 2017.
All items are sold separately. Prices are suggested retail:
Eau de Parfum Spray 50ml.: Php6780
Eau de Parfum Spray 100ml.: Php9490
Eau de Parfum Rollerball, 8ml.: Php1700
Body Cream 150ml. Php3390
For more information, please visit:
Instagram: @AERIN
Twitter: @AERIN
Facebook: facebook.com/AERIN
Tumblr: aerin.tumblr.com
Pinterest: pinterest.com/worldofaerin