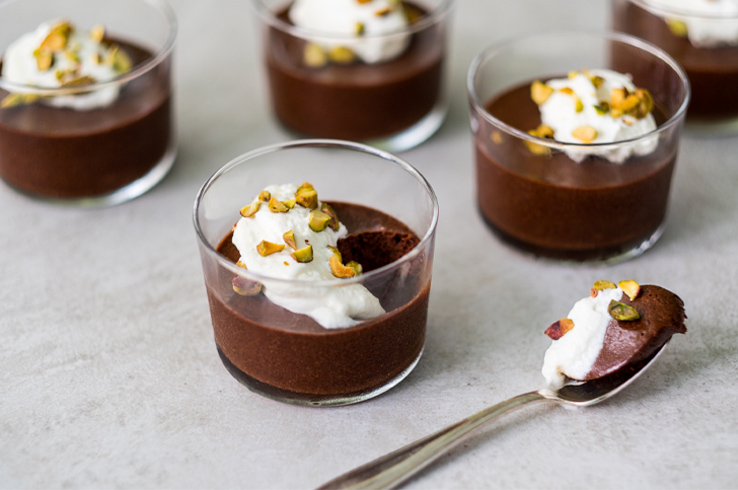 Dark Chocolate Toblerone Mousse
I have always said that I'm not the best baker. Desserts are truly not my forte, but I believe that it's important to have at least one fantastic dessert in your arsenal of recipes. This has to be my very favorite mousse of all time. The dark chocolate is rich and dense, with lots of butter and has an interesting caramelized sweetness from the melted nougat that comes from the Toblerone. It is absolutely delicious and turns into an almost fudge like decadence.  Don't attempt with milk chocolate as it will not have the same effect. You can also choose to adjust the amount of sugar, I usually use less than 100g because I don't like my desserts too sweet. Most importantly be patient. Don't be too quick to fold. Gently caress the chocolate and egg together to keep those essential air bubbles. Serve with freshly whipped cream and toasted pistachios for that extra oomph.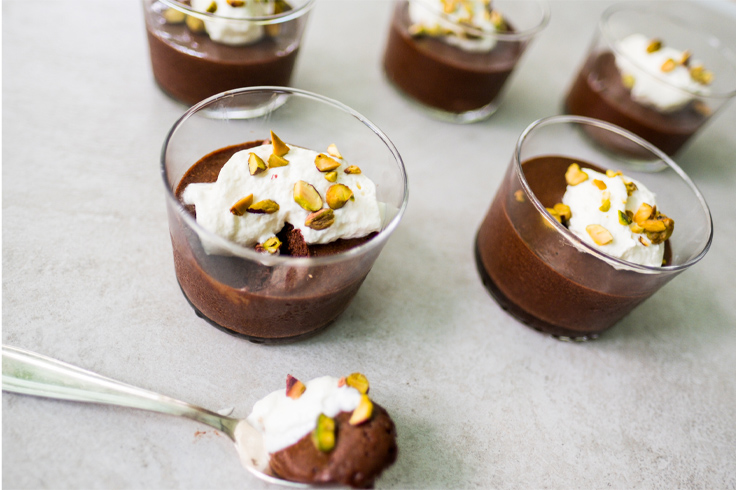 Dark Chocolate Toblerone Mousse
Ingredients:
350g dark chocolate toblerone
1 block of butter
8 eggs separated
100g sugar
Procedure:
Over a Bain marie, melt the chocolate and the butter together and stir gently. Remove from heat and let cool a little about 5 minutes or so. In one bowl mix over low speed the egg yolks with the sugar. In another bowl beat egg whites till stiff with a small pinch of salt. Slowly fold in chocolate to the egg yolk mixture a little at a time until completely mixed through. Don't pour in all the chocolate at once or if it's too hot, the eggs will scramble. Gently fold in the egg whites a bit at a time to the egg yolk, chocolate and butter mixture taking care to gently fold and incorporate the egg whites and not break them. Pour into molds and let chill in the refrigerator for a good 4 hours or overnight. Serve with whipped cream and toasted pistachios.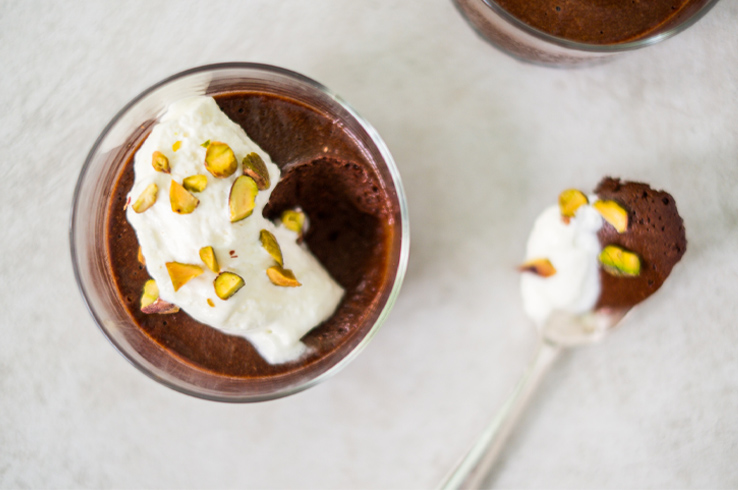 ***All delicious photos by Magic Liwanag***