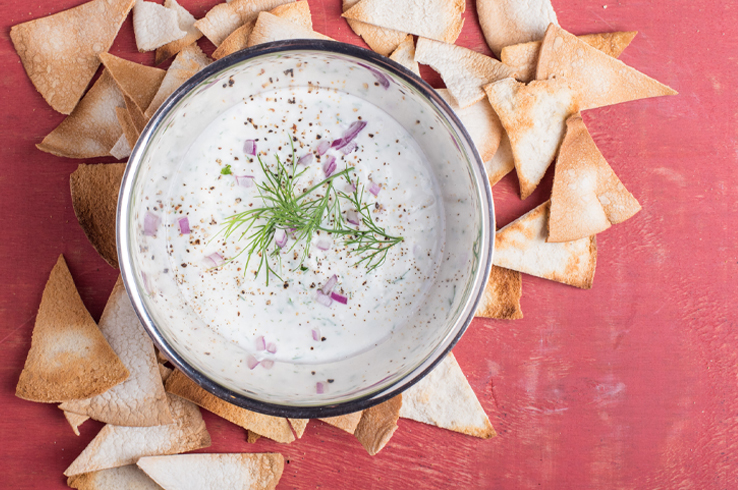 Dill Onion Yogurt Feta Dip
This dip is a classic in my home. Every time I have guests over you can be sure that there is a bowl of this surrounded by an abundance of fresh carrots, celery and singkamas plus some home made pita crisps. It's a really mild and refreshing dip that's really light and perfect for those watching their calories as well. It can hold easily for 3 days in the refrigerator and works nicely as a mid afternoon snack. It's also a nice complement to salmon. You could make some of this and serve with smoked salmon and bagels for brunch or as a condiment to some poached or steamed salmon. The yogurt and feta mixture is a wonderful neutral base from which you can make quite a few variations depending on the theme of the evening. A few changes can take it from classic to exotic within seconds. I have two really exotic transformations for this yogurt based dip – a wonderfully smokey Indian Spiced Yogurt Dip and a hot, mediterranean Harissa Spiced Feta Yogurt Dip. I also have a recipe for really easy Homemade Pita Crisps – the perfect vessel! You'll never buy store-bought crisps or melba toasts after this!
Dill Onion Yogurt Feta Dip
125g plain unsweetened yogurt (not the greek kind)
100g plain feta, drained
1/2 red onion finely minced
a generous bunch of fresh dill
freshly cracked black pepper and some salt to taste
In a food processor pulse the yogurt, the feta and the dill together to form a uniform and smooth consistency. If it's too thick you can add more yogurt or too runny you can add more feta to get your desired consistency. Transfer to a bowl and fold in the minced red onion. Season with fresh cracked black pepper and some salt if necessary, although the feta should be salty enough. Serve as a dip for crudités, pita crisps or chips.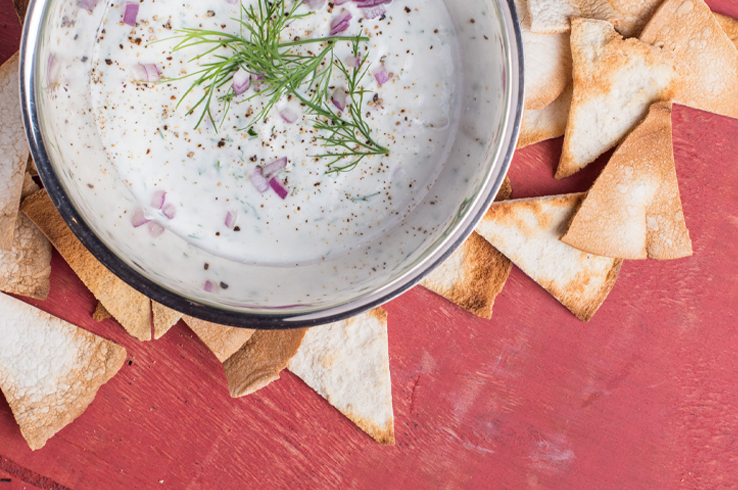 ***all delicious photos by Magic Liwanag***