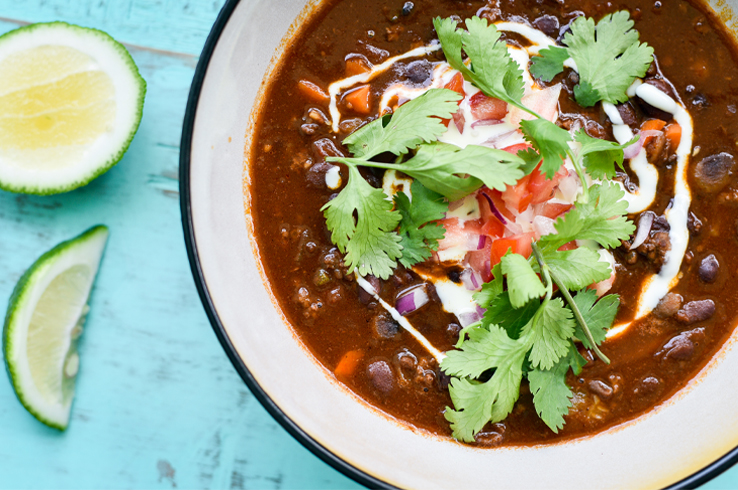 Easy Chili Con Carne
This is one of our favorite meals on a lazy, rainy night. It's almost always made with leftovers of our bolognese sauce. As soon as we cook a bolognese I can almost guarantee the next day we are having this. The easiest is to simply throw your leftover bolognese in a casserole with some canned beans, a bit of water and add more spices like chili powder or chipotle if you have any lurking in the house. Bring to a boil, season and top with some sour cream, fresh tomatoes, onions, a load of cilantro and a lime wedge. Easy peasy and oh so nice and hearty.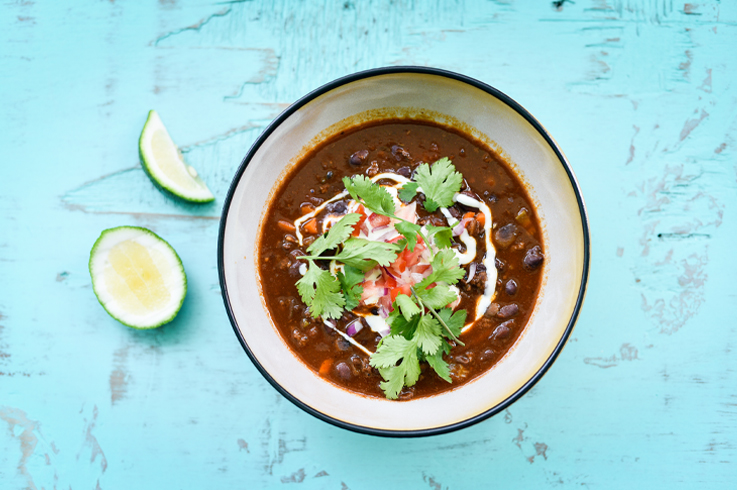 Easy Chili Con Carne (using this bolognese recipe as a base)
250g ground beef
¼ cup cubed zucchini (small cubes!)
¼ cup cubed eggplant
¼ cubed carrots
¼ cup mixed fresh mushrooms – brown or white button, Portobello chopped and a handful of whole shimeiji mushrooms (optional)
1 tomato thinly sliced
2 cloves garlic minced
1 tbsp tomato paste
1 can crushed or chopped tomatoes
1 tbsp balsamic vinegar
a generous pinch of smoked sweet paprika, hot paprika, cayenne and dried Italian herbs
1 tsp chili powder
1 can of your favorite beans, drained (I like red kidney beans you can also use mixed beans)
olive oil
salt and pepper to taste
garnish with some sour cream, chopped fresh tomato, minced red onions, fresh cilantro and lime wedges
Sauté onions and garlic in some olive oil. Then add the mushrooms. Cook them till soft and browned. Make sure not to overcrowd the pan. Add the eggplant and zucchini and cook till soft. Add the ground beef and make sure the pan is very hot. Get the beef really browned and add the spices. Season with some salt and pepper. Add the carrots and mix well. Add the tomato paste and the canned tomatoes. Mix well and turn down the heat. Allow everything to simmer until all the tomatoes have turned a deep orange-red and the oil becomes a little orange. Next, deglaze with some balsamic vinegar and white or red wine (whichever bottle is open and available). Add a can of beans and fill that can with water and add that in. Bring to a boil and lower heat allowing this to simmer and thicken. Season with salt and pepper as necessary.