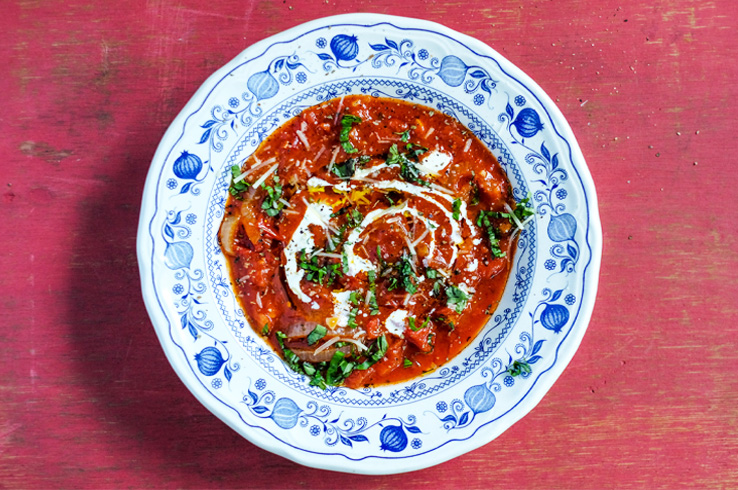 Easy Pappa al Pomodoro
On busy days there's nothing more comforting than a hot, thick bowl of tomato soup. Contrary to what most people think, you don't need to let tomato soup simmer for hours. This is an incredibly quick recipe that is absolutely delicious and has saved me from one too many "hangry" moments. It's the earthiness from the dried basil that gives it it's depth while the fresh basil is a wonderful pick me up. Both are absolutely essential to this recipe. Serve it with a nice piece of bread slathered in olive oil and rubbed with garlic, toasted on the pan for a light but hearty meal or as a starter to a simple Italian dinner with some fusilli tossed in pesto.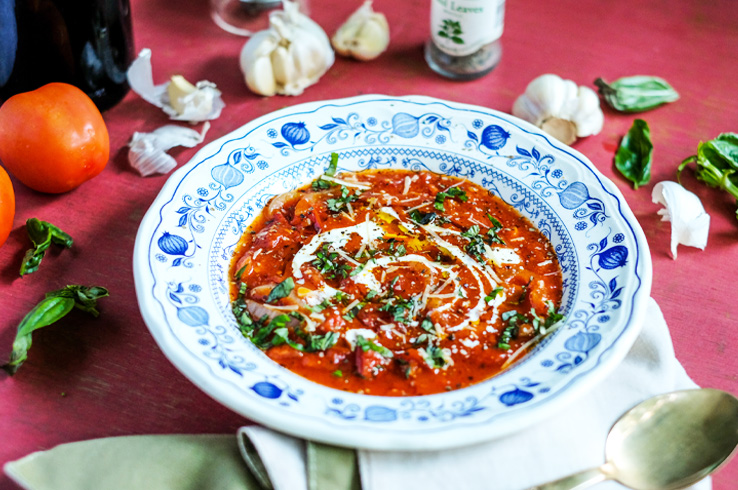 Easy Pappa al Pomodoro
Serves 4
Ingredients:
2 tablespoons butter
2 large onions sliced
4 cloves garlic
1 can whole peeled tomatoes
1 can chopped tomatoes
250ml chicken stock or vegetable stock
1 tsp McCormick dried basil
1 tsp sugar
Olive Oil
Salt
Pepper
Parmesan cheese for garnish
fresh Basil, chiffonade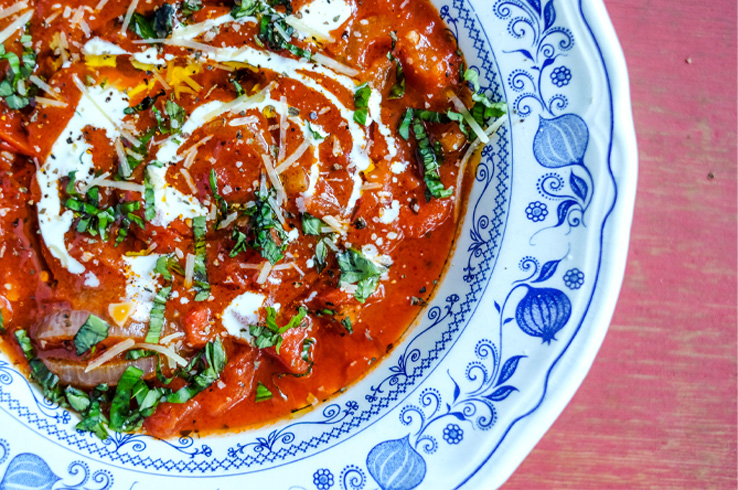 Procedure:
Heat some olive oil in a casserole and sauté onions and garlic in olive oil until translucent and golden on medium heat. Add canned tomatoes, sugar and dried basil. Allow to simmer, cook and thicken until the oil turns orange. Then add chicken stock. Bring to a boil, lower heat and let it cook at a simmer for 10 more minutes. Add the butter. Season with salt and pepper. Serve hot topped with fresh basil and a little parmesan cheese. You could also garnish with a bit of cream.
***This recipe is sponsored by McCormick. To learn more about their products please visit their website www.mccormick.com.ph . To learn more about how I choose my partners and how I work with them please visit my FAQ's.***
***all delicious photos are by Magic Liwanag***