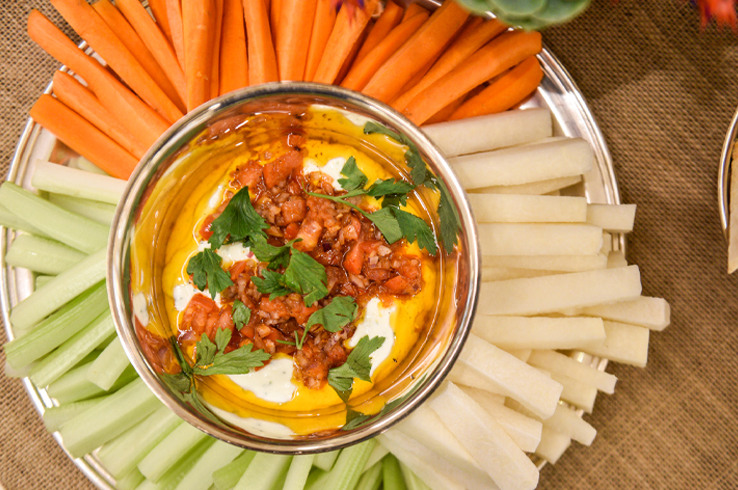 Harissa Spiced Feta Yogurt Dip
Using the same yogurt and feta base as the Dill and Onion Dip and the Indian Spiced Yogurt Dip, a few flavorful tweaks takes you to another exotic journey through the Berber regions of North Africa. This is a great appetizer for a Mediterranean barbecue or a Moroccan Dinner.
Harissa Spiced Feta Yogurt Dip
125g plain unsweetened yogurt
100g drained Feta
zest of one lemon
a half handful of cilantro
dash of cumin
1 tomato seeded and chopped into small cubes
1 small red onion finely minced
generous tablespoon of harissa paste
2 tbsp olive oil
Small handful of fresh parsley roughly chopped
Salt and pepper to taste
Olive oil
Blend the yogurt and feta together add chopped cilantro and a dash of cumin. Transfer to a bowl and fold in some lemon zest. In another bowl mixed the chopped tomato with minced onion and a generous helping of Harissa paste and olive oil. Spoon this on top of the yogurt mixture and garnish with some fresh parsley.  Serve with crudités and pita crisps.