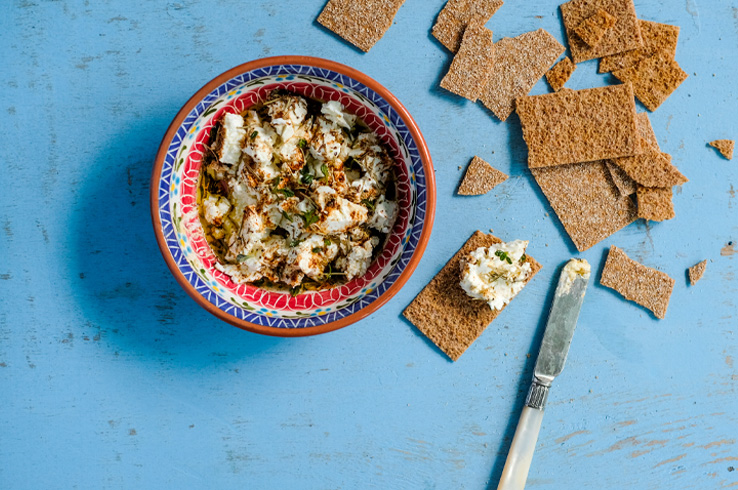 Herb Marinated Goat Cheese
During this holiday season, you've got everyone in a festive mood and often times popping by for a spontaneous visit. This is a favorite in our home as it takes less than five minutes to whip up and perfect for that random visit that turns into a fun drinking session. Keep a package of goat cheese on hand in your ref and some crackers in a pantry so that you can make this is a jiffy. Feel free to try a variation of different herbs and spices and to use whatever you might have in your spice cabinet. Serve this with a nice red wine and you're set for cocktail hour!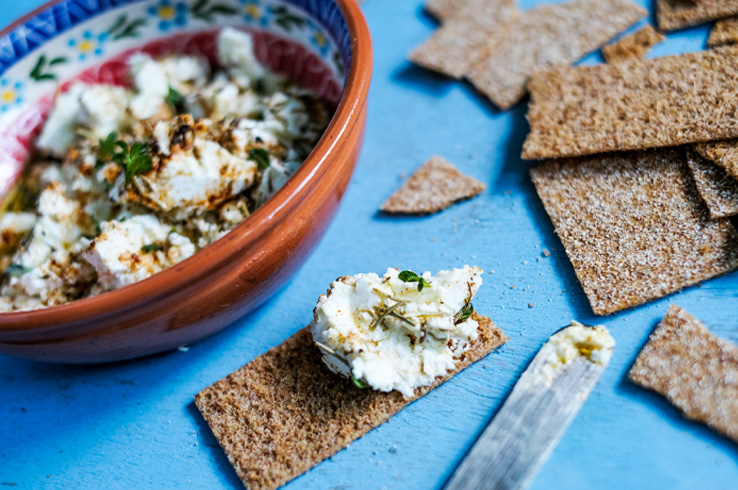 Herb Marinated Goat Cheese
1 200g package of plain goat cheese
1 tsp dried McCormick Rosemary
1 tsp dried McCormick Thyme
a dash of McCormick cayenne
a dash of McCormick paprika
cracked black pepper
4 tablespoons very good quality extra virgin olive oil
bread or crackers to serve
In a nice small serving bowl, place the goat cheese slightly mashed and crumbled. Cover in the olive oil and add extra for good measure. Top with the assorted herbs and spices and serve. It's best paired with some crackers or melba toasts and olives on the side or as part of a cheese platter with some dried fruit and nuts.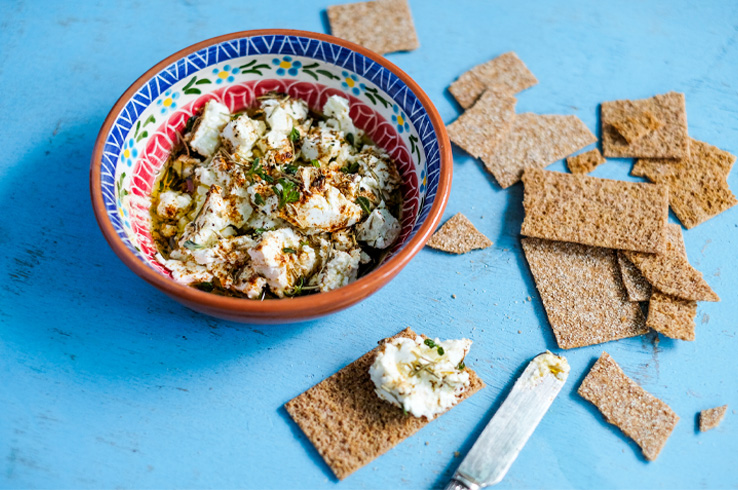 ***This post is sponsored by McCormick. For more information please visit their website. If you'd like to know more about how I choose my partners and sponsors please visit my FAQ's page.***
***all delicious photographs are by Magic Liwanag***