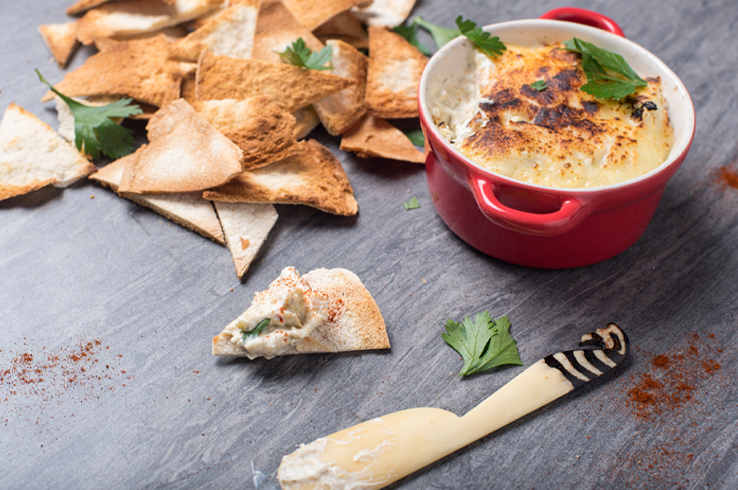 Herbs and Spices Fresh Cheese and Artichoke Dip
I can't think of anything more crowd pleasing than an oozy, gooey, cheesy artichoke dip. It's a hearty and flavorful vegetarian dish that is perfect for any occasion including an indulgent merienda. Instead of your usual plain cream cheese, which can also be used but would need some extra amping up with some spices like thyme, garlic and paprika, I like using Arla's Herbs and Spices Fresh Cheese. It's probably my favorite product of theirs even my son loves it for breakfast! I love how the Arla Herbs and Spices Fresh Cheese already has so much flavor without any extenders or artificial ingredients, you really don't need to do much to the whole dish. This recipe is super easy to whip up especially if you have a food processor. The only thing that takes time is the crusting and melting of the cheese in the oven but I give you a sneaky way of making this recipe in under ten minutes.
Arla Herbs and Spices Fresh Cheese and Artichoke Dip
One serving good for 4-6
1 package of Arla Herbs and Spices Fresh Cheese
1 small can of artichoke hearts drained
2-3 slices of Arla Mozzarella or Havarti (you may also mix the two cheeses
fresh cracked pepper
dash of cayenne (optional)
In a food processor, blitz the artichoke hearts until they are chopped finely. In a bowl fold the minced artichoke hearts with softened Arla Herbs and Spices Fresh Cheese. Season with fresh cracked pepper and a dash of cayenne for an added kick if you wish. Transfer to an oven proof dish and cover with a layer of Arla Mozarella or Havarti. You may also mix the two cheese if you wish and add more slices for a more indulgent result. Bake in a pre-heated oven at 180* for about 20 minutes or until the cheese on top melts and becomes a bit crusty. For a quicker cooking solution, blast in the microwave for 2 minutes and then pop in the toaster oven for 2-3 more minutes to crust the top. If you have a blow torch you may also use that to melt the cheese and crust the top. Serve with pita crisps or melba toasts.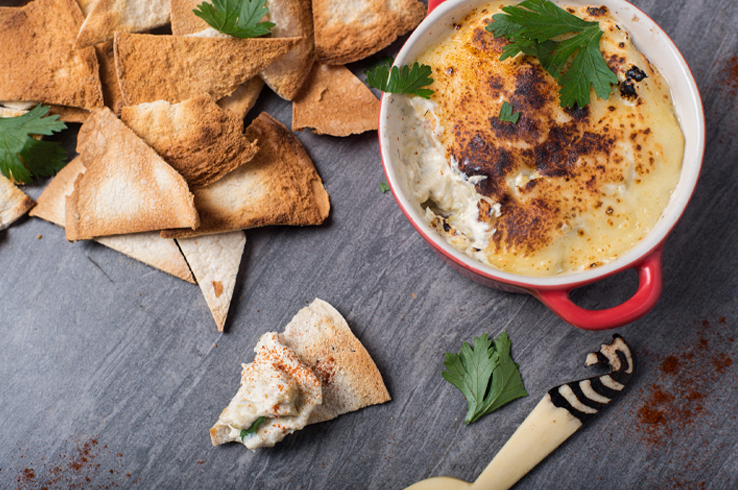 ***all delicious photos by Magic Liwanag***
***This is a post sponsored by Arla. To learn more about the brand and their values do visit their website www.arla.com . For more information on how I choose my sponsored partners and the integrity of this blog please visit my FAQs page.***