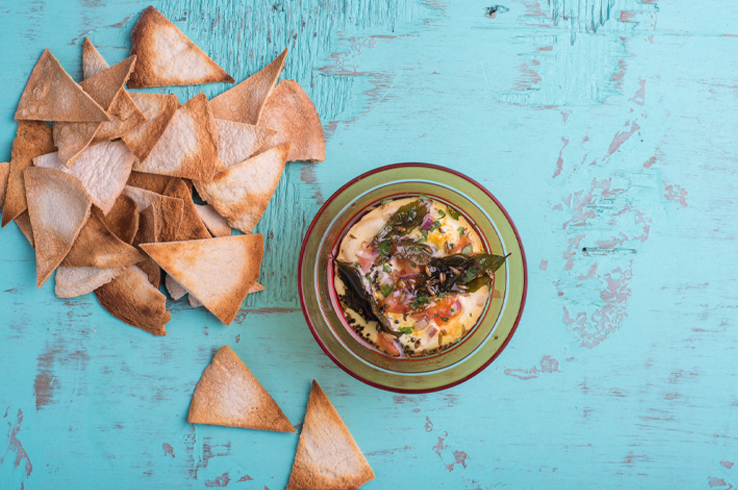 Homemade Pita Crisps
I've stopped eating potato chips a long time ago. Even if I loooove the occasional chomp on Salt and Vinegar Kettle Chips the oily textures and salt content are just too much for me. I do however love a good crunch and whenever I have parties it's always nice to have something substantial yet not too heavy or overpowering to scoop up some delicious homemade dips. I find that pita crisps are the perfect vessel for many an appetizer. It's got that nice smooth flour based dough that's not as filling or heavy as a Melba toast. It's also really easy to make and can keep crunchy for a week in an airtight container. I use it to dig into an ooey gooey spinach and artichoke dip, as a perfect companion to a luxe caviar terrine or a healthy savory crisp scooper of fresh yogurt dips.
Homemade Pita Crisps
One package of mini pita pockets
Olive oil
Salt and pepper
Cut each pita pocket into four parts and then carefully separate the leaves. One pita pocket should render 8 leaves. Place in just one layer on a baking sheet and drizzle with olive oil. Season with salt and pepper and bake in a 200 oven for about 10 minutes or until crisp and golden. Repeat until you've finished baking all the pitas. Allow to cool.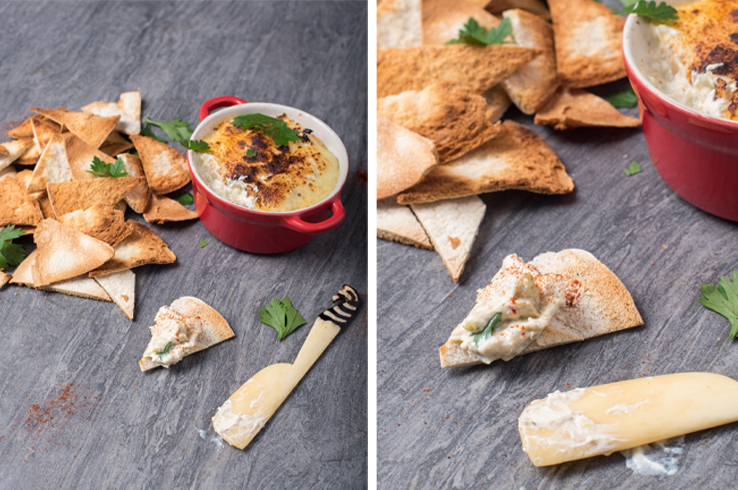 ***all delicious photos by Magic Liwanag***