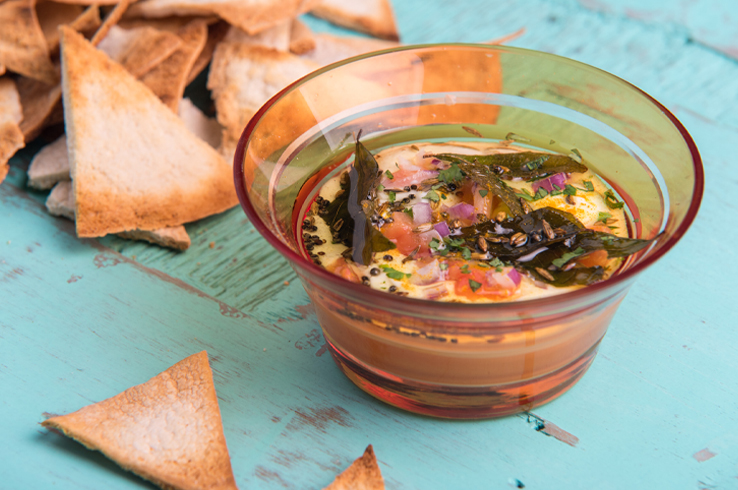 Indian Spiced Yogurt Dip
The versatile yogurt and feta base is a perfect creamy and neutral foil to all the heady roasted Indian spices. I especially love the smokey crunch of fried curry leaves and the tart freshness of the tomato and onion masala. You can serve with your usual pita crisps but for an extra special south Asian punch, fry up some crispy papadums!
Indian Spiced Yogurt Dip
125g plain unsweetened yogurt
Feta
1 tomato seeded and chopped into small cubes
1 small red onion finely minced
1 tbsp black mustard seeds
1 tsp coriander seeds
A small handful of curry leaves
1/2 tsp cumin seeds
1/2 tsp garam masala powder
Small handful of fresh cilantro roughly chopped
Salt and pepper to taste
Olive oil
In a food processor blend together the yogurt and feta till smooth. Transfer to your serving bowl. In a small bowl mix together the onions, tomatoes and cilantro with the garam masala and a pinch of salt and pepper. Spoon on top of the yogurt mixture. In a small pan heat some olive oil and fry up the mustard seeds, coriander seeds, cumin seeds and curry leaves till fragrant and crisp. Pour the roasted seeds and crisp leaves including the oil on top of the dip and serve.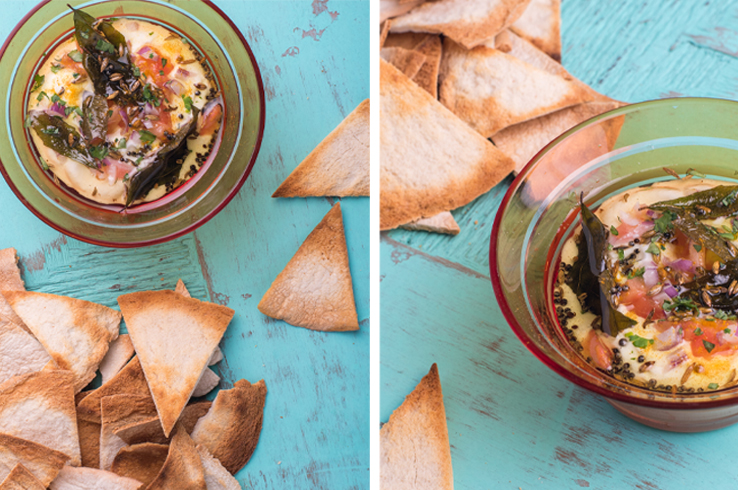 ***all delicious photos by Magic Liwanag***