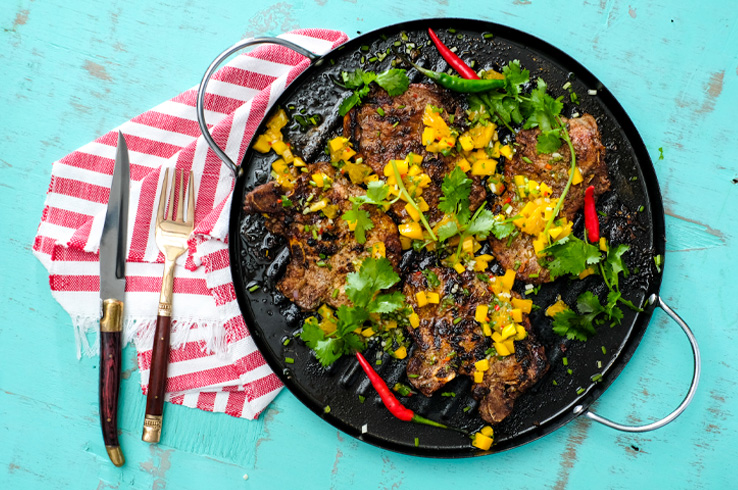 Jamaican Jerk Pork Chops with Mango Salsa
I stepped out the other day, rushing to the car and stopped for a moment on the street to appreciate this incredibly beautiful weather. The sky was the perfect shade of periwinkle blue with a few clouds softly floating by. The coconut tree by our house was swaying rhythmically in the breeze as if it was doing a gentle hula dance. I closed my eyes and took it all in for a few brief moments. Summer was here. I vowed to make time to relish it this weekend. I feel like life has been moving by so fast that suddenly summer will just pass me by in an instant. It's practically mid-March already! And Maxi is turning one in just a few weeks!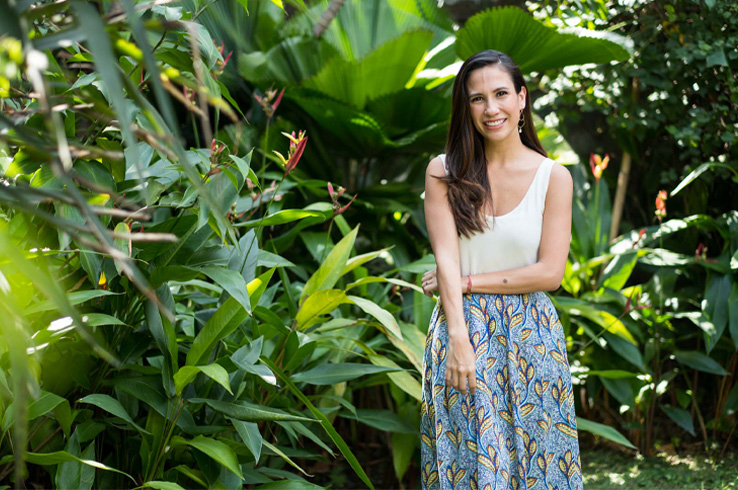 The quintessential filipino summer for me is embodied in the mango. This delicious fruit that is just as sunshiny and happy sweet in the mouth as it is to look at. That vivid mango yellow and pure sweet mango flavor only comes from our local mangoes. I'll never forget an argument I had with a friend from Mexico who kept insisting that Mexican mangoes were better than filipino mangoes. In the middle of our debate she said "Of course not our mango de manila is the best!" To which I retorted "Please say that again? Mango de Manila?" We had a laugh and that was that.
This recipe is all about taking that mango to another level. These pork chops are marinated in a Caribbean jerk spice mix that adds a nice depth to smokey charred effect of caramelizing brown sugar once slapped on a grill. The mango salsa brings a nice sweet heat with fresh chilies and lime juice, picking up on the lime in the marinade. Serve this as a wonderful BBQ lunch with friends and family or for a nice al fresco dinner along with a freshly made Mojito!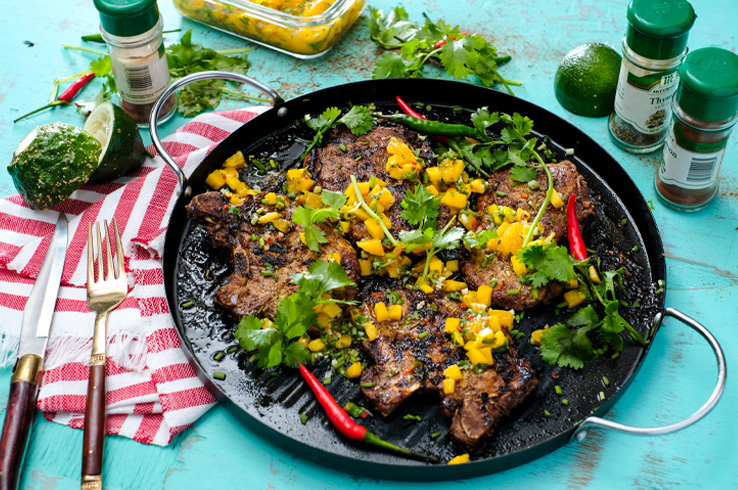 Jamaican Jerk Chicken Pork Chops with Mango Salsa (Serves 4)
Ingredients:
4 pork chops
2 fresh red chilies
2 tablespoon corn oil, have extra for brushing
2 garlic cloves, finely chopped
1 tablespoon finely chopped onion
1 tablespoon finely chopped spring onions
1 tablespoon white wine vinegar
1 tablespoon lime juice
2 tablespoon raw brown sugar
1 teaspoon McCormick dried thyme
1 teaspoon McCormick ground cinnamon
1 teaspoon McCormick ground allspice
¼ teaspoon McCormick nutmeg
Salt
Pepper
Fresh cilantro for garnish
Lime wedges
Procedure:
Place all the ingredients except pork chops in a bowl. Season to taste with salt, pepper and mix well. Using a sharp knife; make diagonal slashes on the pork chops and place them in a large shallow dish. Spoon the jerk seasoning over the pork; rubbing well into the slashes. Cover and let marinate in the refrigerator for up to 8 hours. Preheat the barbecue, grill pan or frying pan. Grill on both sides to desired doneness depending on the thickness of your pork chops. Serve immediately topped with the mango salsa, fresh cilantro and some lime wedges on the side.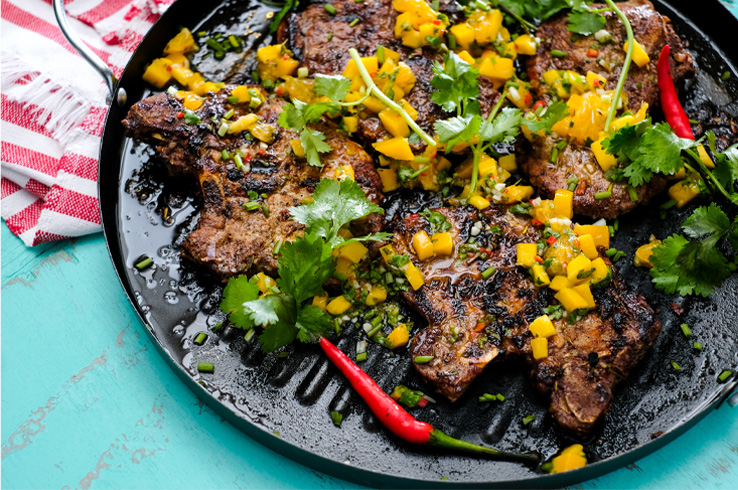 Mango Salsa:
1 orange
1 mango, peeled, cubed
2 fresh red chilies, seeded and chopped
1 garlic clove, chopped
1 tbsp chopped fresh cilantro
1 tbsp chopped fresh mint
4 tablespoons lime juice
Salt
Pepper
Procedure:
Peel the orange and cut into segments; set aside any juice. Put the orange segments, mango cubes, chilies, garlic, cilantro, and mint into a bowl and toss with lime juice. Transfer the salsa to a serving bowl, and season to taste with salt and pepper. Cover with plastic wrap and let it chill in the refrigerator until needed.
***All photos by Magic Liwanag***
***This post is sponsored by McCormick. To see how I choose my partners please visit my FAQ's.***