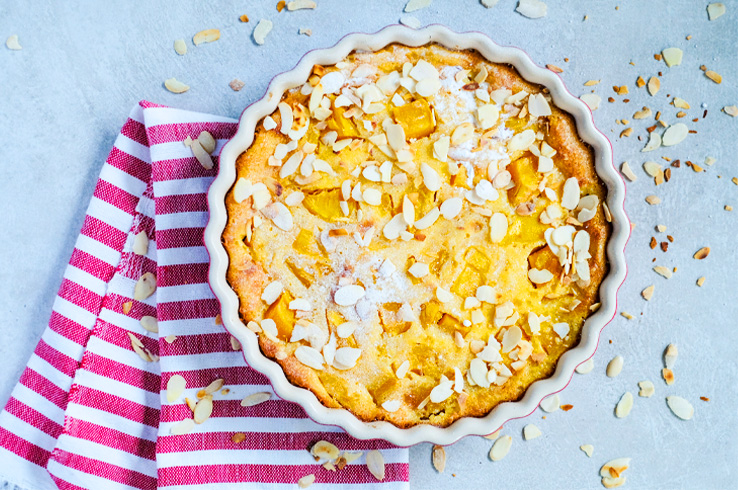 Mango Clafoutis
My dessert skills are awful. I was once the queen of soggy undercooked cakes or hard rock carbonized brownies, but as they say practice makes perfect. I've gotten much better at it over the past two years but I still gravitate to foolproof recipes. This is one of them. A clafoutis is a sort of French custard, I kind of like to think of it as a sweet quiche, made with cream and eggs. It's usually made with cherries and the batter has a distinct almond flavor. Since fresh cherries here in Manila are so rare and pricey – I usually like to just eat them as is when I do get my hands on them – I have substituted them here for mangoes. Our delicious sweet mangoes are the perfect pairing with that almond essence. I find that canned peaches work well too and are perfect when you need to whip up a fast dessert with only pantry goods.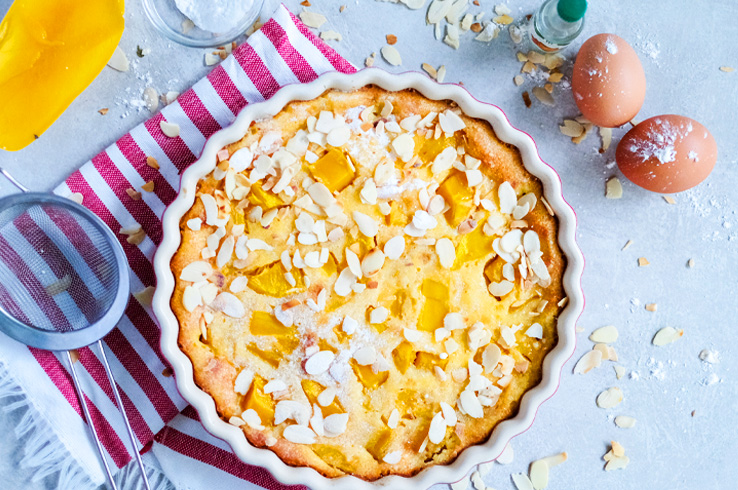 Mango Clafoutis
Ingredients:
Softened butter for greasing
400g sliced mangoes
50g slivered toasted almonds
2 tablespoons plain flour
1 teaspoon McCormick almond extract
100g caster sugar
2 egg yolks
2 eggs
250ml heavy cream
Procedure:
Heat oven to 190C. Oil or butter a 9 inch pie dish and scatter the mangoes over the base. Leave a few to scatter on top of the batter. Whisk the flour, the sugar, the eggs, almond extract and cream in a bowl until smooth. Pour it over the fruits and bake for 20 – 25 minutes until it rises and goes golden. At 15-20 minutes test the center. It's perfect when the center is still a bit creamy and not too dry. Serve warm with toasted almonds on top and some powdered sugar.
***This recipe is sponsored by McCormick to learn more about their products please visit their website www.mccormick.com.ph . To learn more about how I choose my partners and how I work with them please visit my FAQ's.***
***all delicious photos are by Magic Liwanag***