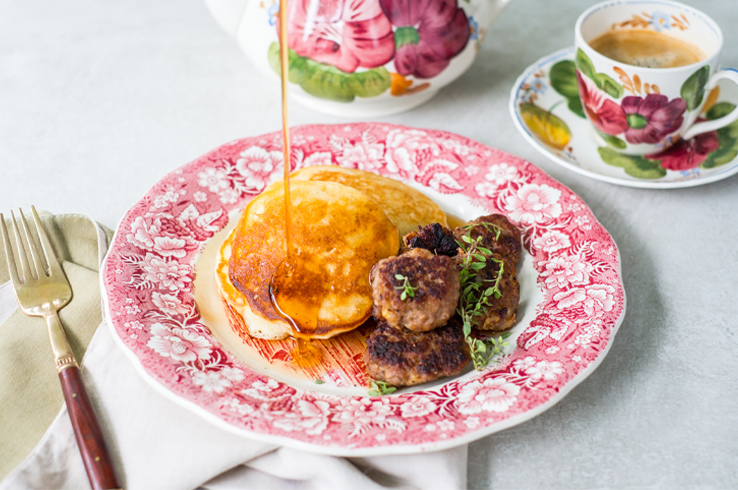 Pancakes with Home Made Spiced Apple Sausage
Weekends are all about staying in bed, late and lounge mornings and most importantly big breakfasts! I love taking the time to cook a good, hearty breakfast on the weekend. Its therapeutic and makes things extra special as compared to the usual quick weekday breakage before running out the door. There's nothing more satisfying than a sweet and savory combo best embodied by fluffy pancakes and a homemade spiced pork and apple sausage. This is a recipe I created ages ago for a competition in a home economics class in middle school. I won the prize! Keep things simple by using your favorite pre-mixed pancake batter and you can even prepare the sausages ahead and freeze. That way, you really don't have much to do except roll out of bed and throw them in a pan!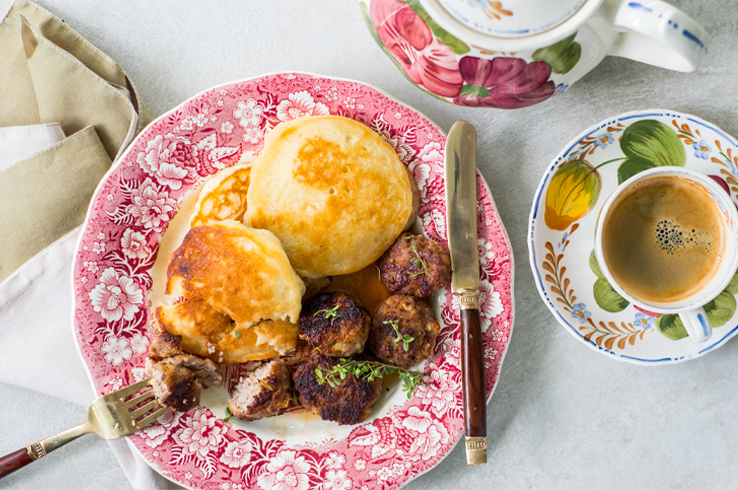 Pancakes with home-made spiced apple sausages
250g of ground pork
1 small apple peeled and cut into very small cubes
½ onion finely minced
1 small clove of garlic finely minced
¼ tsp cinnamon
¼ tsp nutmeg
½ tsp ground ginger
dash of clove
dash of all spice
½ tsp rubbed sage
2 slices wholewheat sliced bread, softened with some milk
salt and pepper to taste
pancakes with your favorite pancake batter
maple syrup
fresh thyme to garnish
In a bowl combine the pork, herbs, apple, onions, garlic, softened bread and season with salt and pepper. Mix everything well and form small patties. Fry the patties on a hot pan with olive oil. Serve with pancakes and some maple syrup for a hearty sweet and savory brunch.