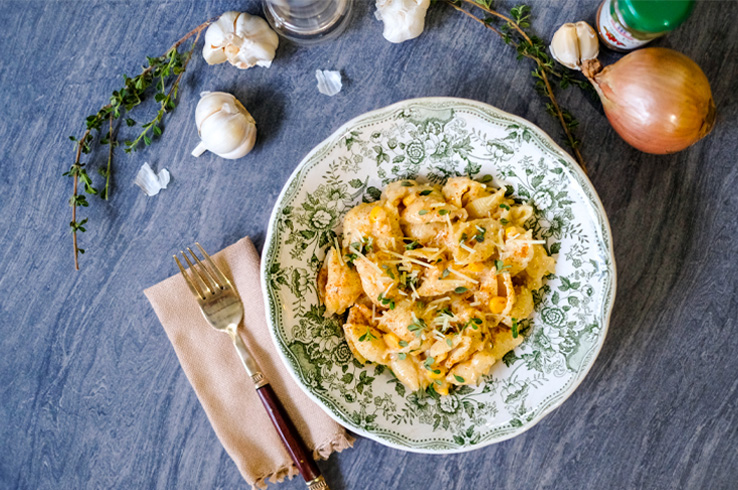 Spicy Corn and Cayenne Pasta
This pasta was born out of sheer necessity. We were in Bukidnon, on our ranch with friends and we had pretty much ran out of all the food we had planned for the trip. I had forgotten to account for the last lunch before heading home. In the pantry, all that was left was a few random cans of creamed corn. Scrummaging through the ref I managed to find some fresh marjoram, cream and parmesan leftover from our groceries. I whip this pasta up with some onions and garlic but the real star of the show is the cayenne pepper. This pasta is so comforting, that sweet and creamy flavor of the corn made savory with parmesan cheese and that spicy zing of cayenne. It's absolutely yummy! If you really want to amp up the cream factor and a dollop of heavy cream to the sauce.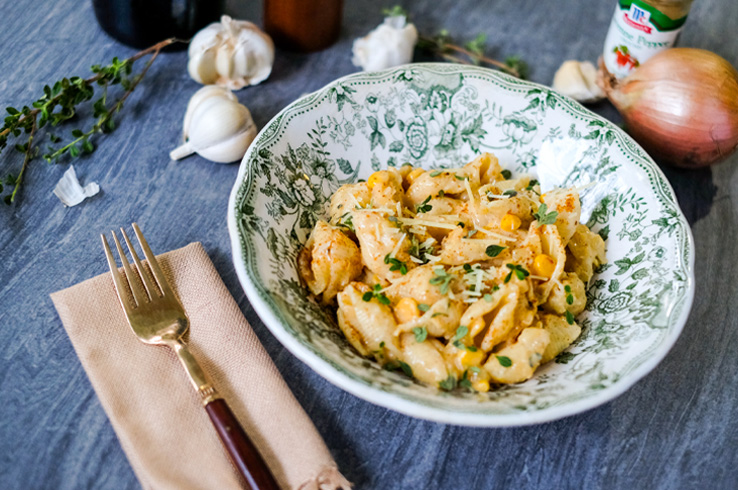 Spicy Corn and Cayenne Pasta
Serves 2-4
Ingredients:
250g shell pasta
1 medium can of cream corn
1 tbsp Fresh marjoram, oregano or thyme
1/2 teaspoon McCormick Cayenne pepper (adjust to your desired spice level)
3 cloves garlic, minced
1 onion bulb minced
generous amount of Parmesan cheese (1/2 – 1 cup depending on how cheesy you like it)
Salt
Pepper
Olive Oil
Procedure:
Boil the pasta according to the pack. Save some pasta water. For the sauce, sauté the garlic and onion and the cayenne together in a pan in olive oil on medium-high heat to release their flavours. Add the creamed corn at this point and incorporate all the flavours. Toss in the cooked pasta and add some of the parmesan cheese. Season accordingly. Add some pasta water if needed amalgamate the sauce if necessary. Distribute them accordingly in pasta bowls and top with some more parmesan cheese and cayenne for that extra kick. Garnish with the fresh herbs.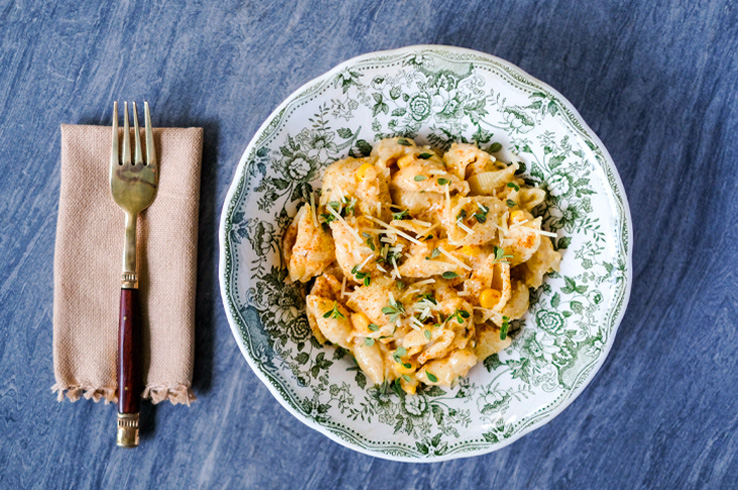 ***This post was sponsored by McCormick. If you'd like to learn more about McCormick and their products please visit their website. If you'd like to learn more about how I work with my partners and sponsors please visit my FAQ's page.***
***all delicious photos by Magic Liwanag***