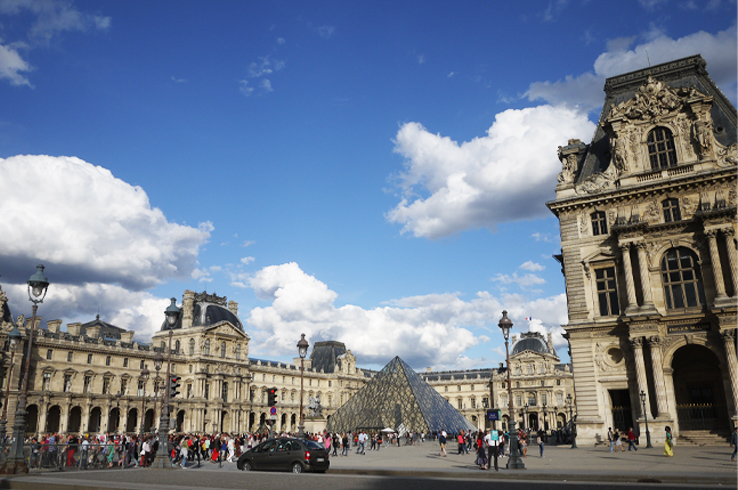 My Ultimate Guide To Paris
Whenever I go to Paris I often always catch myself saying "je rentre à Paris" instead of the more obvious "je vais à Paris". For those who speak French, you will know that the major difference is that instead of simply "going" to Paris I usually say I am "going home" to Paris. Yes I was born in Manila, have absolutely no French heritage, but because I spent the most formative years of my life in Paris, the City of Lights its truly like a second home to me. It was there I discovered myself, my independence, fell in love, got my heart broken, danced on tables, got lost in streets, relished magical encounters, fell in love all over again, got engaged, forged friendships, lived life to the fullest… Whenever people ask if I would go back and live there again, well I honestly say no… that chapter of my life has passed, today's Paris will never be "my Paris" and just as well. But much like the Parisians who have this strong love / hate relationship with their city, I still love those cobblestone streets with all its palpable energy with every bit of my heart and every time I go back, it's like I have a different energy and I'm the me that's always supposed to be. I'm in my absolute element. I let the city embrace me like a prodigal child and I voluntarily indulge in it's warm welcome – grumpy waiters and all.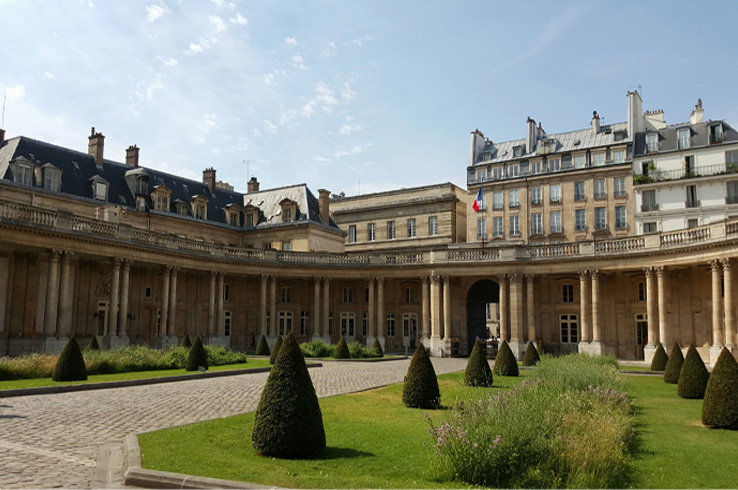 It's been a long time in the making and finally here it is, my Gypsetters Guide to Paris, with everything I believe you may need to know to experience the city as it should be – not from the outside looking in but to wander and get lost, to sit in its sidewalk cafés, to feel its creative and historic energy. From how to choose an apartment to favorite hotels and restos, bars and shops… All you need pour la vie parisienne. 
Love and Light, Stephanie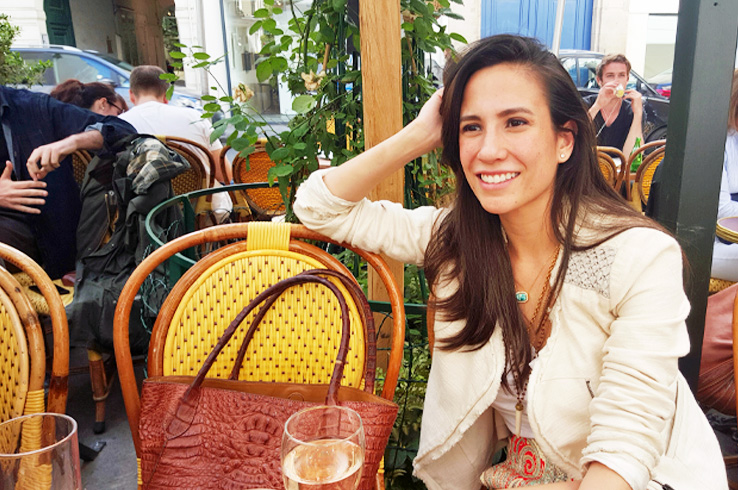 Why Go: "Because Paris is always a good idea." – Audrey Hepburn in Sabrina
What to Pack: Contrary to what the popular imagination would like us to believe – that one should wear dainty, pristine dresses while nibbling on a macaron in the Laduree tea room, Paris is all about that je ne sais quoi chic. A little disheveled, a sometimes distressed, a touch of simple and understated luxe and yet always sexy. Forego the loud prints and vibrant colors in favor of muted neutrals like beige, grey, black, blue and all variations of camel and cream… the only thing that's meant to be bold in Paris are your political opinions and sometimes, when applicable, a pouty swipe of red lipstick, preferably sans rien d'autre.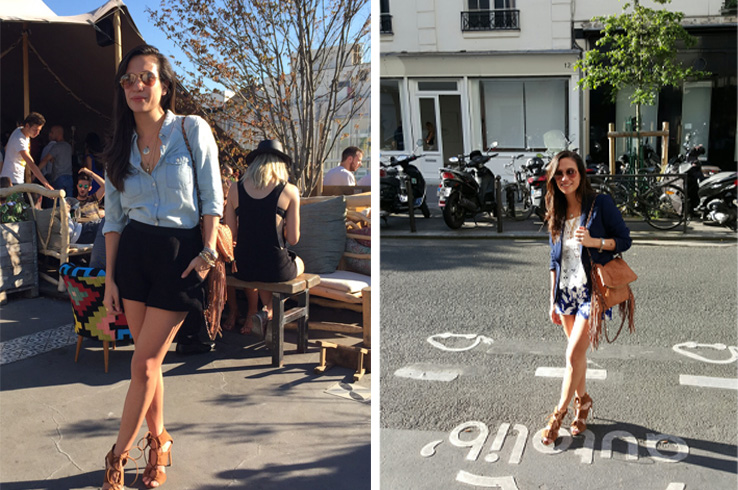 For women it's all about that silk blouse dripping on their skin or that ultra soft, velvety cashmere sweater that's two sizes too large and falls suggestively off your shoulder. Pair it with an a-line cottom skirt or tailored shorts in the summer and denims or tights in the winter. Dresses are almost never moulante or body hugging, and being overdressed in the evening is frowned upon. One must never overdo or try too hard, it's all about that balance. Tight on top, loose below; tight mini-skirt with an oversized pull; sparkles with sober denim.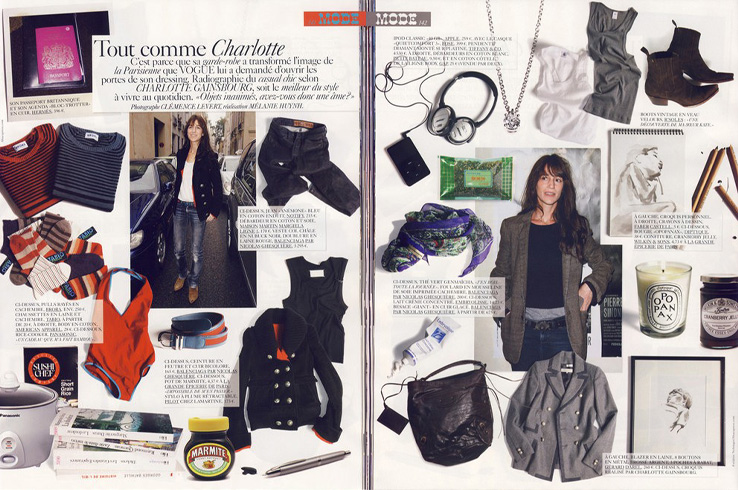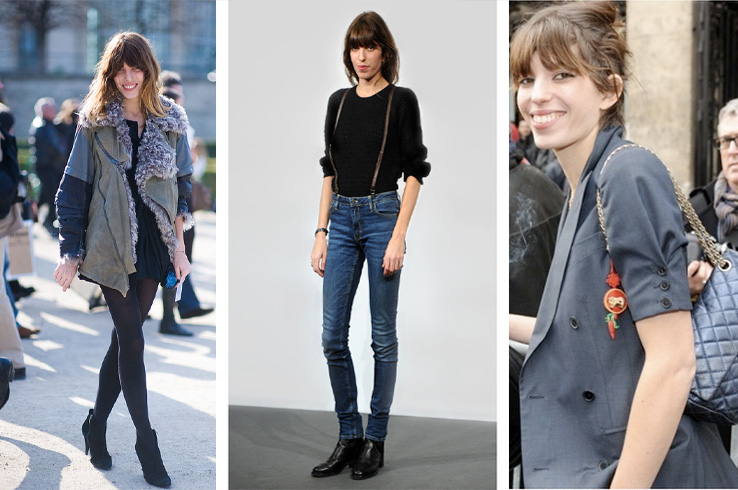 Shoes are either sensible and extremely worn in – Repetto ballerines or brogues, metallic summery sandals with ankle straps and vintage appeal, ankle boots in cognac leather, stan smiths… or they are gorgeous, well heeled and worn the entire day with confidence and ease even if you are carrying two full armloads of groceries up six flights sans ancenseur. A parisienne friend of mine once told me "I don't wear flats to walk to work then change before entering the office. In the morning I commit to a look, I commit to the shoe. Yesterday was des baskets and today it's des escarpins. J'assume."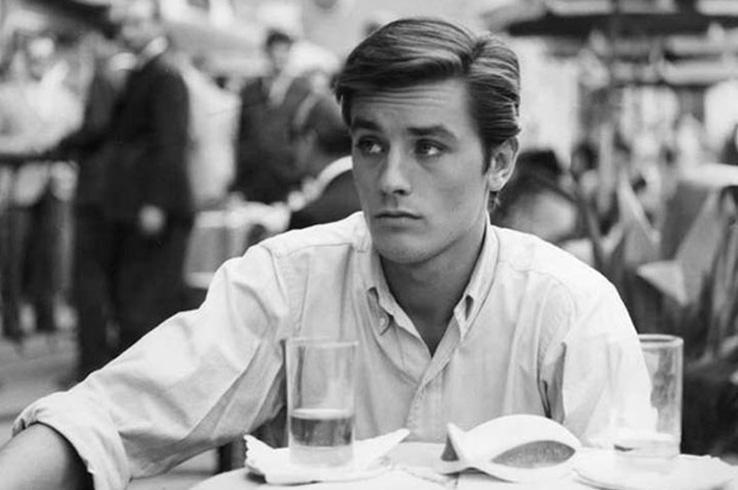 Le Parisien has a rotating wardrobe of blue and white cotton shirts, scruffily rolled up, thin cotton t-shirts that cling to his athletic, but not beefy build, their favorite cashmere sweater and a marinière. He pairs this with slim trousers, sometimes rolled up at the ankles or beat up jeans and his signature rumpled sandy brown locks and barbe de 3 jours.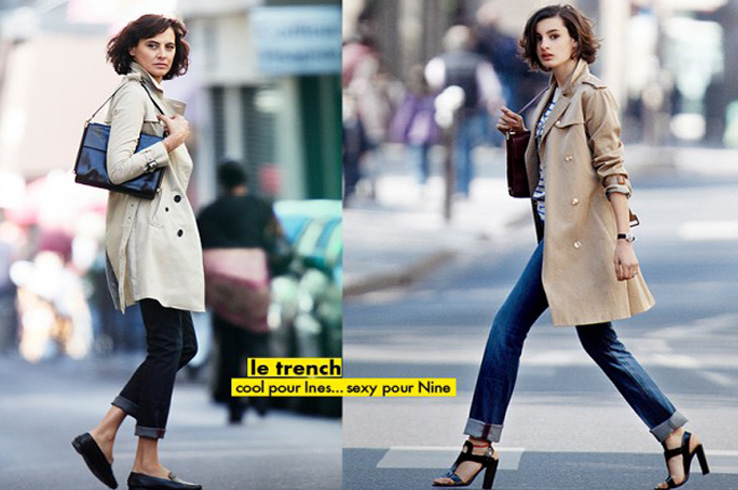 Certain iconic pieces can be found in the wardrobes of both le parisien and la parisienne: depending on your tendance perso (are you a 16e and 7e BCBG or and Etienne Marcel BOBO or outright hipster of Canal Saint Martin?)
1. a good blazer or well cut jacket
2. a perfecto or leather motorcycle jacket
3. a hooded parka
4. la marienière or nautical stripes
5. a white shirt, cotton for men and silk for women
6. ripped jeans because they were really worn in and not because you bought them like that
7. le trench worked into your regular wardrobe, worn without prep nor pretense
The best reference is definitely the deliciously entertaining and mildly annoying book How to be a Parisian.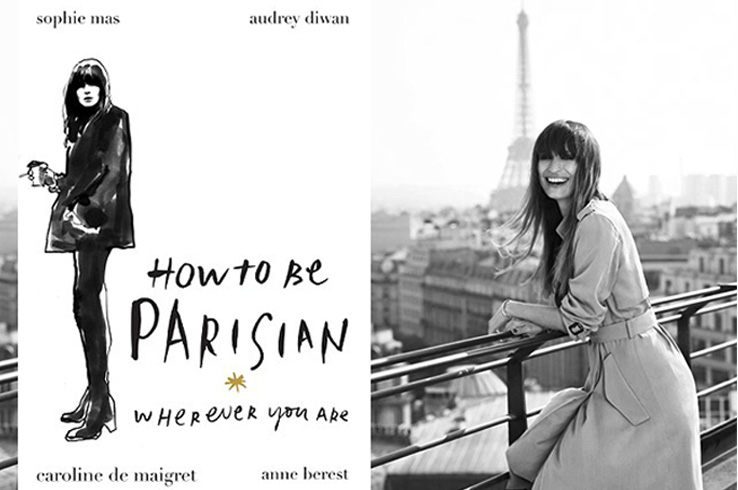 ———-
Stay: The only real way to visit Paris is to live it and to do that you must forego fancy hotels and rent an apartment. There's nothing more satisfying that going down to the corner boulangerie to pick up some croissants and baguettes for breakfast. The variety of offers can be daunting so here are some tips to make it easier.
– Start by researching on the different neighborhoods and see what kind of Paris you want to experience.
– Set a budget based on your needs and length of stay. Do you need 2 bedrooms or will a cozy studio do?
– Consider the season, if you are visiting in summer, you may want to stay at a hotel or in a high floor with ventilation as most flats do not have air-conditioning. You don't want to be stuck, roasting in a ground floor studio who's windows must always be closed unless you want to stage a free show for all who pass.
– Consider the style of the apartment and how recently has it been renovated, check if there is actually a toilet in the apartment. Your quaint chamber de bonne on Ile-Saint-Louis may seem romantic and ideal but having to run across a dark, cold hallway in the middle of the night just too pee is not so much.
– Check if there is an elevator and if not, can you handle 6 flights of stairs everyday? This may not be such a great idea when traveling with kids.
– How accessible is it to the Metro and all the other places you want to visit? That stunning loft with balcony in the no-nonsense 17e may not be so great if you're a first time tourist and are looking to just wander the streets.
Here is a quick guide based on my personal experience as to the best districts to stay during a visit to Paris. This doesn't mean that the other areas aren't nice but it's what is most practical, charming and interesting.
Left Bank: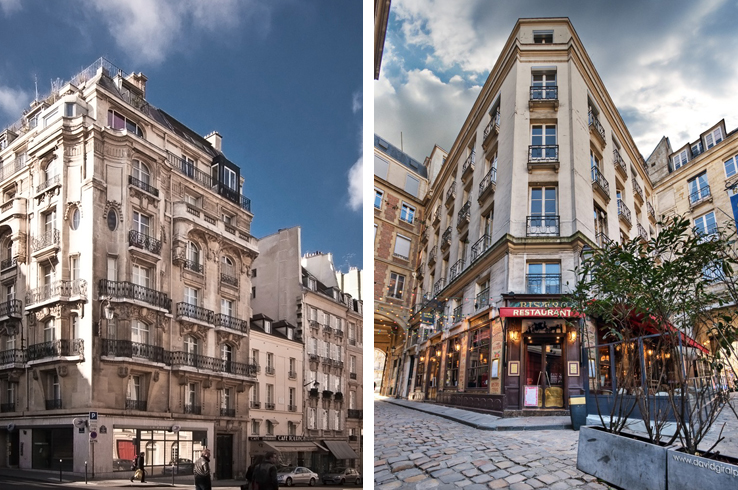 Saint-Germain-des-Près – Jardin de Luxembourg – Carrefour de Buci – Odéon – 6th Arrondissement and some parts of the 7th
My personal favorite, it's not a chaotic touristy area and yet each corner has gorgeous pockets of history and famous cafes where intellectuals and artists used to spend their time philosophizing about the world. It's a place where actual Parisians do still live along with students, it's filled with great shops and restaurants frequented by locals. It's the ultimate confluence of that relaxed elegance that Paris is all about. This "quartier" is extremely easy to get to with 3 major Metro lines running through it – 4, 10 and 12. As well as a major taxi stand on the corner of Rue de Rennes and Boulevard St. Germain and some pretty amazing bus lines like 95 and 96 that take scenic routes while getting you to major places across the city like the Louvre and Opera Garnier.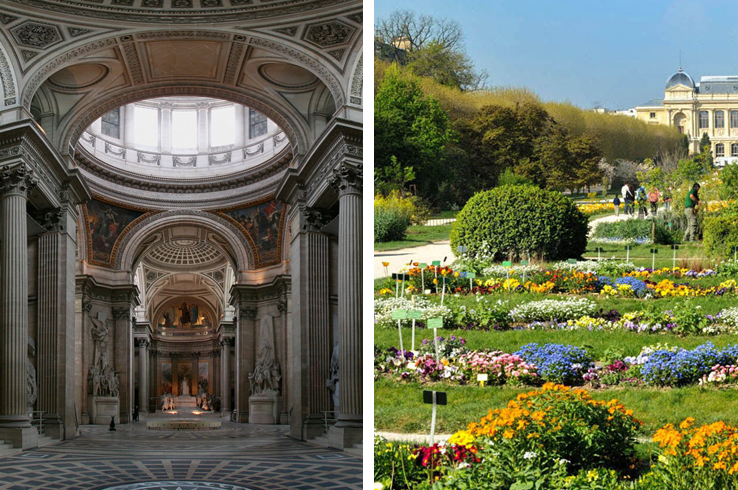 Place Monge – Rue Mouffetard – Panthéon – Jardin des Plantes – 5th Arrondissement
With its more quaint village like feel, it's no wonder that I chose to live in this area. Once you avoid the crazy touristy traps of St. Michel and move further to the east, you'll find yourself charmed by the markets, student cafes and the stunning Jardin des Plantes. It's not as accessible in terms of Metro stations as the 7 and the 10 lines are not as well connected, but it is a great place to stay if you intend to hang around for more than a week. To live out you Parisian living fantasies. Having l'apero on a terrace by Place Contrescarpe before walking down Rue Mouffetard and grabbing some rotisserie chicken and artisanal cheeses in the market. Or have some delicious baklava and Moroccan mint tea at the Mosquée de Paris in the afternoon before enjoying a leisurely stroll in the Jardin des Plantes.
Right Bank: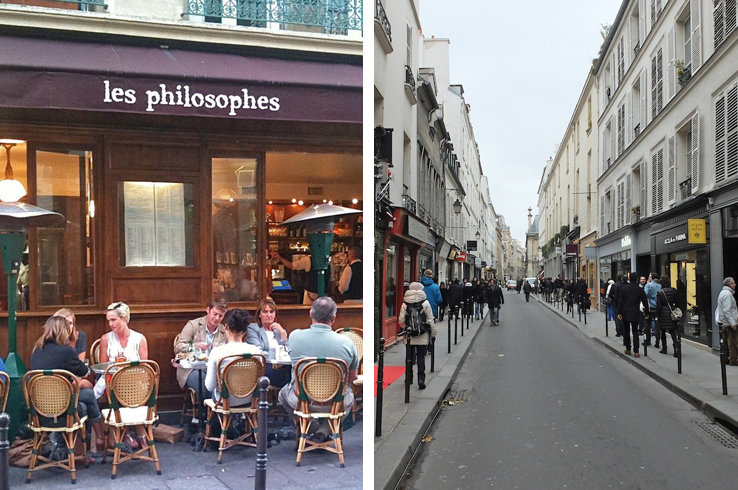 Le Marais – Rue Vieille du Temple – Place des Vosges – Rue des Francs Bourgeois
Stunning architecture ranging from pre-Haussman medieval times to 17th and 18th century "Hotel Particuliers" and the strangely appealing modern Centre George Pompidou, the Marais is a little bit of everything. There's a great mix of interesting museums like Musée Carnavalet and Musée Picasso, a rich and diverse history from the old Jewish quarter around Rue des Rosiers and the stunningly royal Place des Vosges, alongside unique boutiques and luxe brands it makes for a great place to stay for Parisian first timers. One can wander the streets and be amazed by all the little surprises the city of lights will reveal to you. Not to be missed are having a falafel from Chez Marianne (not l'As de Falafel) and coffee and scrumptious tarts at Chez Carette overlooking la Place des Vosges after a leisurely afternoon shopping around Rue des Francs Bourgeois and Rue Vieille de Temple.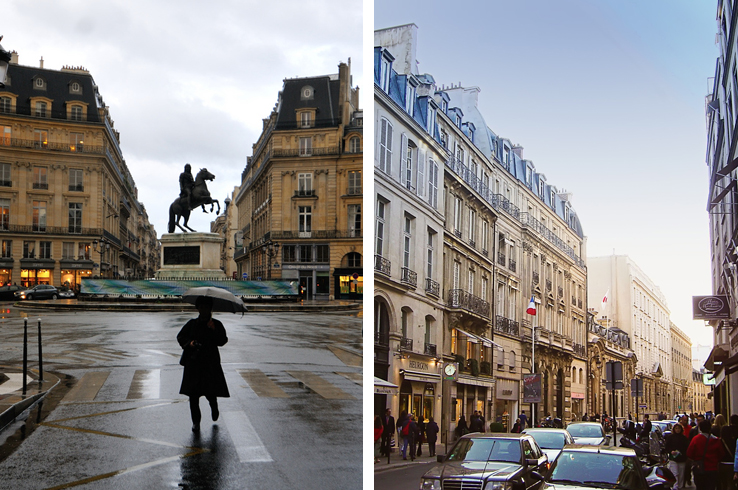 Louvre Rivoli – Saint Honoré – Opera – Place des Victoires
Because of its strategic location next to some major historic sites and one of the most well known luxury shopping streets in the world, this area has a great concentration of hotels and is easily accessible by various Metro and Bus lines notably line 1. There are many theatres in this area, the most famous being La Comedie Française, which also means there are quite a few restaurants and bistros that stay open late or serve early (perfect for the jetlagging traveler!) Place Vendome and Place des Victoires are particular stunning around Christmas when the strung up lights lend an extra feeling of romance and enchantment. Not that Paris needs any more of that but when it's cold and grey, a few extra sparkles is always welcome. There are also some beautiful little galleries or covered streets and passage ways like Galerie Vivienne and Galerie Vero Dodat. So yes it is quite touristy but it still retains a certain charm and peace compared to the crazy Champs Elysées. Evenings in fact can be very calm as most buildings are occupied by offices. Locals know that there are some great Japanese restaurants around Rue Saint Anne.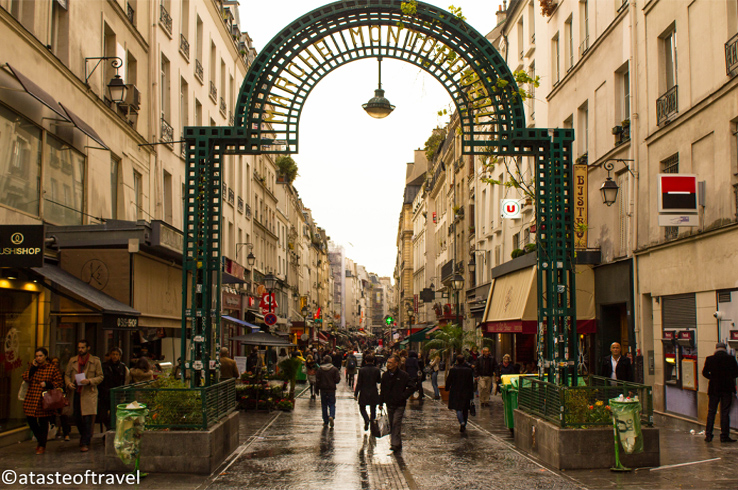 Montorgueil – Etienne Marcel – Arts et Metiers
The Marais which has in recent years gentrified due to its prime location and confluence of historic and social attractions has become virtually inaccessible for real Parisians to live in. Instead you'll find them living, eating, shopping, café-ing and drinking adjacent to it around Montorgueil. Bust out your ripped jeans, clingy tees and perfectos so that you can blend in with the beautiful and hip (not hipster!) locals. Their favorite accessory is a casque or motorcycle helmet casually carried by the strap with the same pride as one would a sac à main de luxe. This place has some of the best bars, hideaway restos and cool cafes in town. Shopping isn't bad either with edgier brands like April 77 and hyper specialized mixed brand boutiques.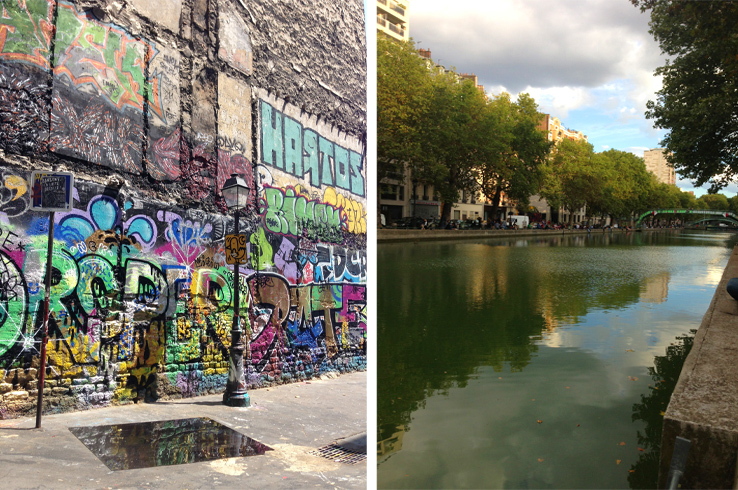 Oberkampf – Canal Saint Martin – 10th and 11th
Chemise à carreaux? Full beard? Vintage specs and a preference for vins bio and menus that read more like a geographic itinerary than a meal – Asparagus from Nogent with jamon iberico from Jabugo and extra virgin olive oil from Provence AOC and DOP baslsamico from Modena – then this area is the place for you. Discover a grittier and more creative side of Paris. Thanks to rather inexpensive rent this area is that bastion of the local "foodies" and the anti-michelin bistronomie movement. Relaxed settings and excellent food paired with craft cocktails and well curated wine lists at affordable prices. Even if you may not stay here, it's well worth exploring one afternoon, getting in touch with your inner hipster (pronounced: eeps-stair) and enjoying a makeshift picnic as the sun sets along canal Saint Martin.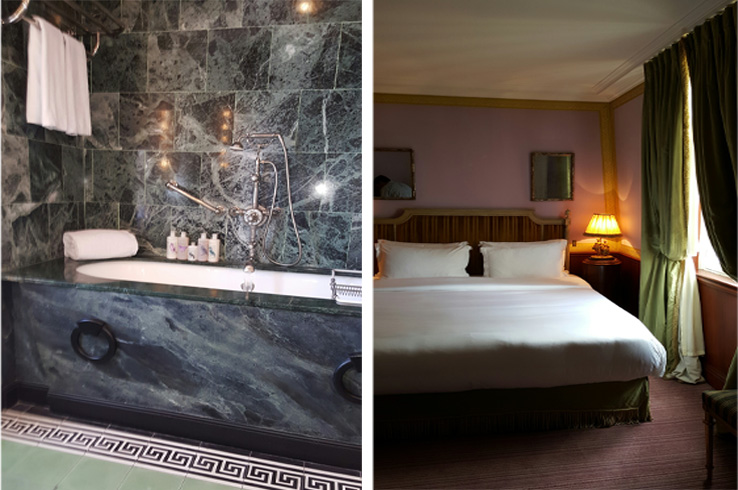 Hotels:
I am not even going to attempt to give a comprehensive list of hotels in Paris as it would be virtually impossible! The variety of choices is endless from the uber luxe to the trendy right down to budget hostels. Quite frankly I've only stayed in hotels a few times in Paris because most of my time there, I was cozily installed in my flat. Nonetheless I have a few recommendations from trusted friends as well as one I recently discovered.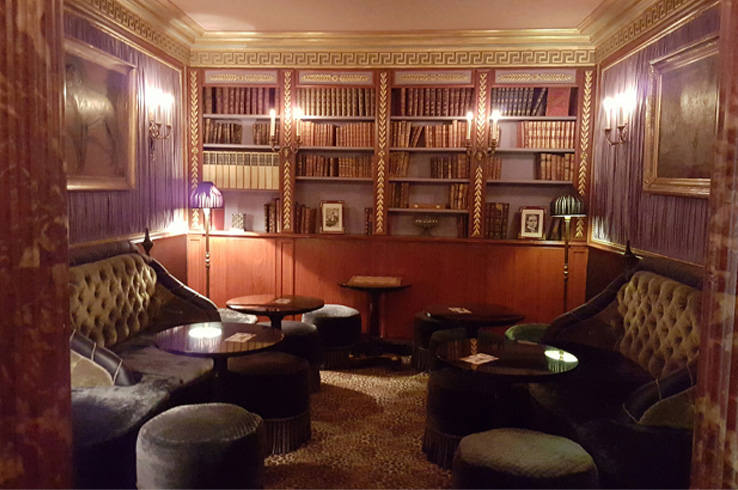 Since it is my favorite quartier, it comes as no surprise that I would recommend one of the most iconic hotels on the left bank near L'École des Beaux Arts in Saint Germain – L'Hotel. A stunning hotel particulier with a beautiful winter garden and striking circular atrium, this establishment exudes all the old world bohemian glamour that the left bank was known for in the turn of the 20th century and right into the artsy and intellectual era, housing the likes of Salvador Dali and Frank Sinatra. It is most famously known for being the residence of poet and playwright Oscar Wilde who proclaimed on his deathbed "I am dying beyond my means." The rooms are decorated with antique pieces but are equipped for the modern era with iPod docks, flat screen TVs and an espresso machine. The bathrooms are simply divine done up in luxurious granite and marble, sensual fabric curtains and striking Volevatch fixtures. A stay at L'Hotel is as deliciously indulgent as its décor.
Where? 13 Rue des Beaux Arts, 75006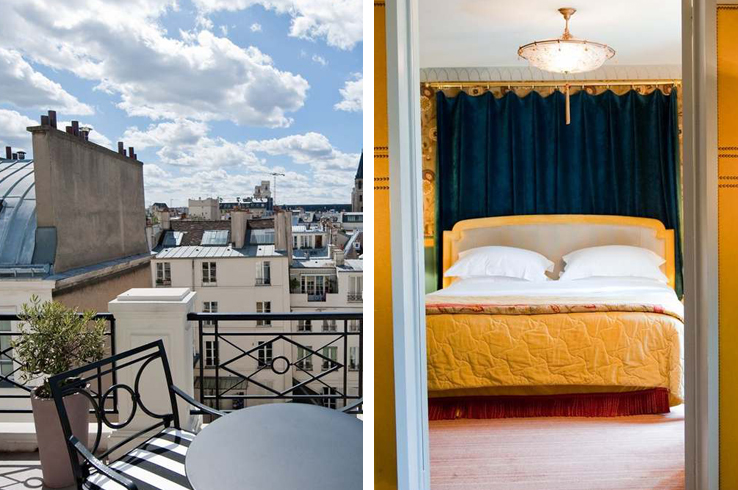 "La Villa Saint Germain," exclaims our stylish traveller, Stephanie Kienle Gonzalez. "Location, location, location! A Small contemporary find in the heart of St. Germain!" Stephanie also recommends Relais Christine "for an old world vibe on the left bank and its gorgeous small courtyard entrance." It is also recommended by businessman, Richard Tiu because "you can walk to the Louvre and it's very near nice parks where you can run."
Where? 29 Rue Jacob, 75006
"Modern funky interiors with a nice inner courtyard for breakfast, the Best Western Opera Diamond is very affordable compared to Saint Germain hotels and a really good deal considering the location and the size of the room," shares ADB diplomat Antonio Ressano. "It's in a good location near metro lines, walking distance to Opera and Madeleine. It felt like a very well managed hotel!"
Where? 4 Rue de la Pépinière, 75008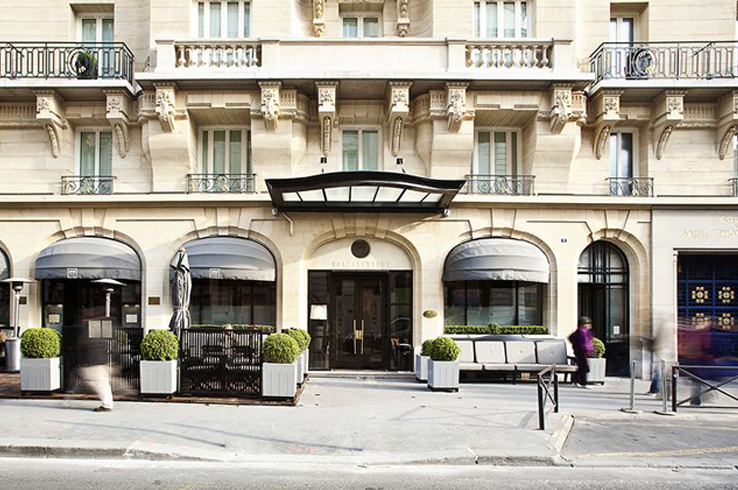 "Hotel Montalembert is a gem situated in the heart of the 7th. A fresh sophisticate, it exudes a modern French vibe that can't be beat." Says real estate executive Marco Antonio. His wife Jackie also suggests "The super chic Hotel du Petit Moulin designed by Christian Lacroix in the Marais which is just steps away from cool shops and fun restos. Quaint and stylish you'll never want to leave the area."
Where? 3 Rue Montalembert, 75007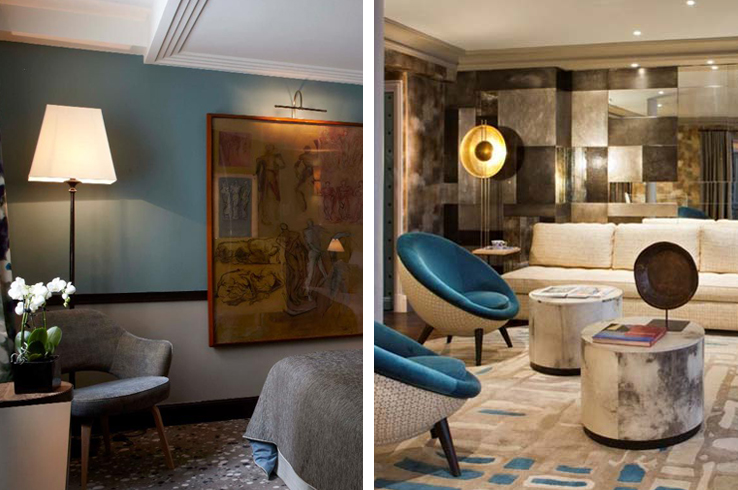 "I personally love the cozier hotels and the 4-star Hotel Thérèse is in my perception top in terms of price and quality," says Marco Kleijn, Country Manager of L'Occitane BENELUX who often travels to Paris for work. "You really feel like you are in Paris as it's a five minute walk from the Louvre and it's very near La Bourse as well walking distance to Le Marais."
Where? 5-7 Rue Thérèse, 75001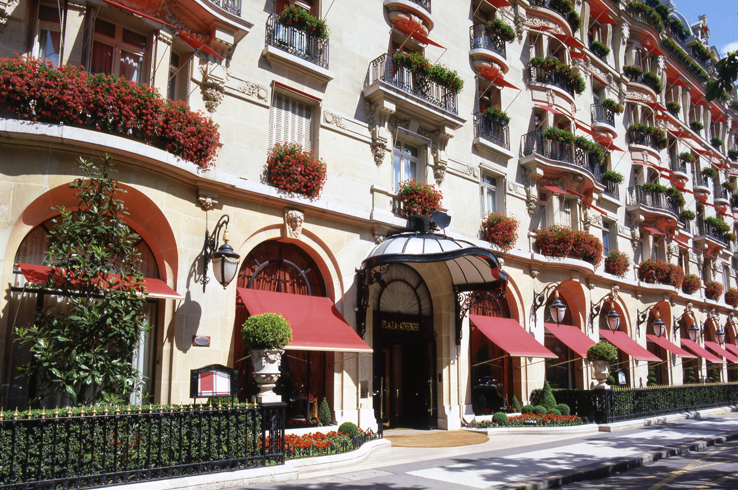 Avid luxury traveller Arlene Cu loves the classic Plaza Athenée for "the exclusive, personable and hands on service and the attention to detail in the décor and finishing of the hotel. I love how it is newly renovated but it still retains the old grand feeling!"
Where? Plaza Athénée 75008
Love / Lust:
What's not to love about being in Paris? Honestly in the end where you stay doesn't really matter because you'll spend most of your time getting lost in its captivating streets. I am however lusting over the Duplex Terrace Eiffel Tower Suite of the Shangri-La. I think the only thing that can pale in comparison to that view would be the upcoming reopening of the Ritz. I wonder what they did to spruce up Coco Chanel's suite. That is one place I am dying to see!
Eat:
I will exonerate myself from all blame as early as now. That list that ensues is not meant to be a best of but truly a collection of oldies but goodies that I always keep coming back to. On that note please take a look at Chef Aaron Isip's favorite food joints comprising of places he likes to eat in on his off days as well as fancy treats.
For those of you who have sweet cravings check out Carmela Villegas' preferred Parisian patisseries.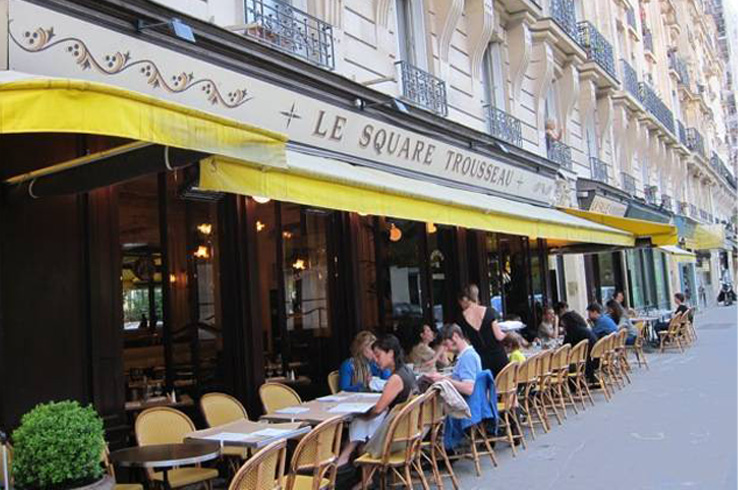 Nestled in a small, calm square not far from the Bastille is this gem. Stunning Belle Epoque interiors and a really great terrace, this place serves up French bistro classics with a contemporary freshness. You must definitely have their whole artichoke with vinaigrette, the escargots are to die for, a great steak tartare, a delicious mountain of fries and the very best cute little buttery fried frogs legs. (photo taken from Rajo Laurel's blog post)
Where? 1 Rue Antoine Vollon, 75012
Make sure to go to the original one in the 7th, because while I enjoyed the neo- japanese flavors of the outlet in Publicis by the Chams Elysees, no one can be the original. Must eats are definitely anything in season, the foie gras and langoustine ravioli, the bone marrow toasts, the quail and the most amazingly tender baby lambchops in the world. Don't forget to just dive into that small bowl of his famous potato puree and swim in that butter heaven. Desserts are equally delicious but if you happen to eat there during the summer do get anything with fraises des bois or wild strawberries.
Where? 5 Rue Montalembert, 75007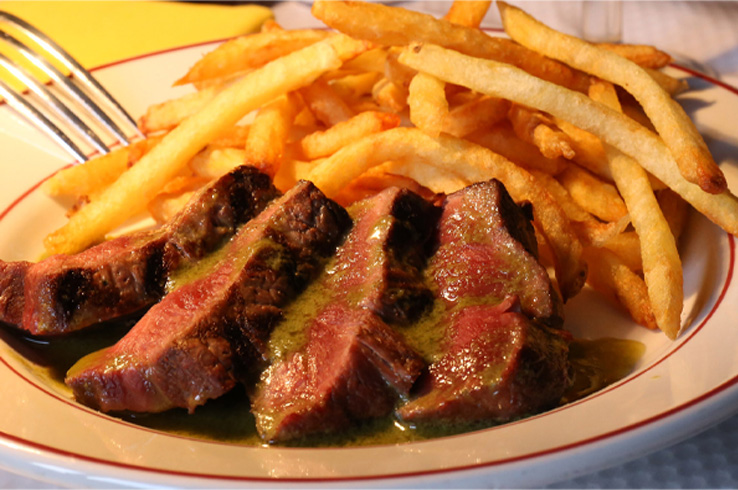 That sauce. That sauce. Those fries swimming in that sauce. Need I say more? The best outlet is still for me the one in Saint Germain. Beware of fakeys.
Where? 20 Rue Saint Benoit, 75006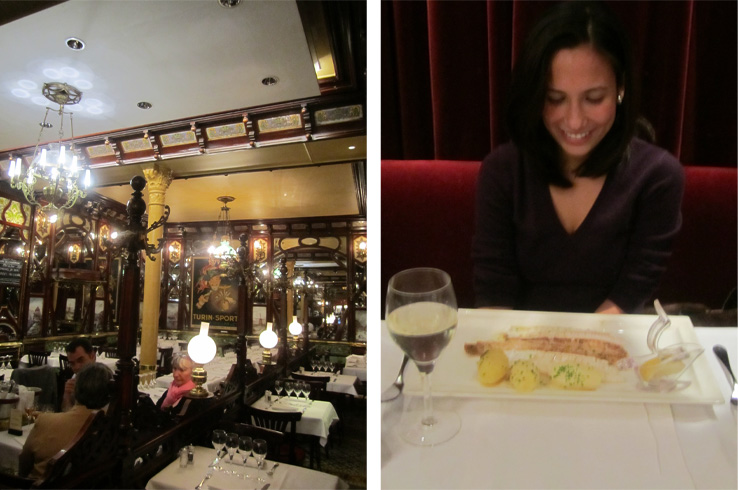 For an achingly fresh seafood platter and the best sole meunière of my life. So good it made me cry. Served old school and filleted tableside. When we used to go it was this beautiful old school place, with those servers and a maître d'hôtel from a bygone era. The ones who could open a bottle of win in under five seconds and serve you with efficiency, flair and panache. Suffering a sad modernization of its store front a few years ago (all of Paris is going this horrendous generic contemporarisation of awnings and interiors) thankfully the beautiful turn of the century Parisian interiors classed as a "historic monument" in 1983 survived.
However, according to my friend who had loved it the first time he ate there, his most recent experience was that the food was still delicious but the service a little more gruff. He noted it was a younger less experienced waiter and not one of the old timers. I do believe it's still worth going to. Do not however that on the months that don't have a "R" in it (May, June, July, August) they don't serve oysters. But if you happen to be there for summer, have some plump shrimp with their homemade mayonnaise and that scrumptious sole.
Where? 142 Boulevard Saint-Germain, 75006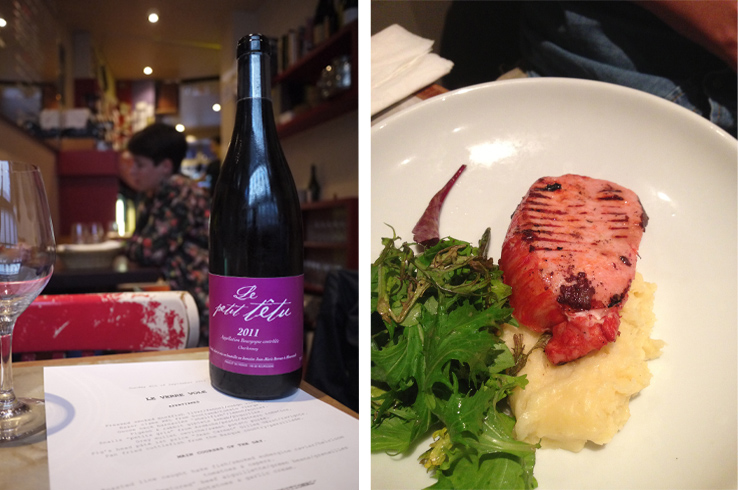 A favorite recent discovery when Aaron took me out to dinner during a work trip in Paris. Hipsters who know their stuff run this little joint. The seasonal menu is cooked simply and to perfection without too many extravagant adornments and allow them to choose the wine for you. It's a delightful experience despite the huffy Parisian service. For more details read my article in the Philippine Star.
Where? 67 Rue de Lancry, 75010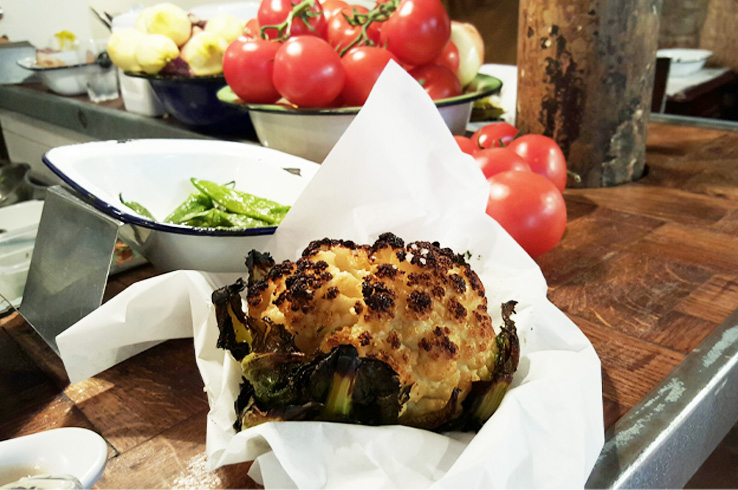 Miznon
Whole roasted cauliflower, roasted chicken with a bit of tahini and garlic or fragrant lamb kebabs or creamy, tangy white tuna with fresh parsley and preserved lemons in the fluffiest of pita breads. It was so darn good the last time I went to Paris I ate there three times. Oh did I mention that I was only in town for two nights? Yep. That darn good. Go either slightly before noon or after 2 because it gets packed.
Where? 22 Rue des Ecouffes, 75004
Off the tourist radar on a charming side street near Maubert Mutualité in the 5th this tiny Lebanese café was my absolute favorite place for lunch when I lived there. I used to go at least once or twice a week. They have the best chicken shawarma with whipped garlic lemon sauce that I have ever tried. Their tahini laden dips and taboule are also fantastic but save room for their wonderful baklava. Go for lunch on a Wednesday and try to catch the cute little market on Maubert Mutualité before eating. If the few café tables are full, take out your shawarma and walk all the way down the street. You will hit the Seine and find yourself right next to Notre Dame.
Where? 8 Rue Frédéric Sauton, 75005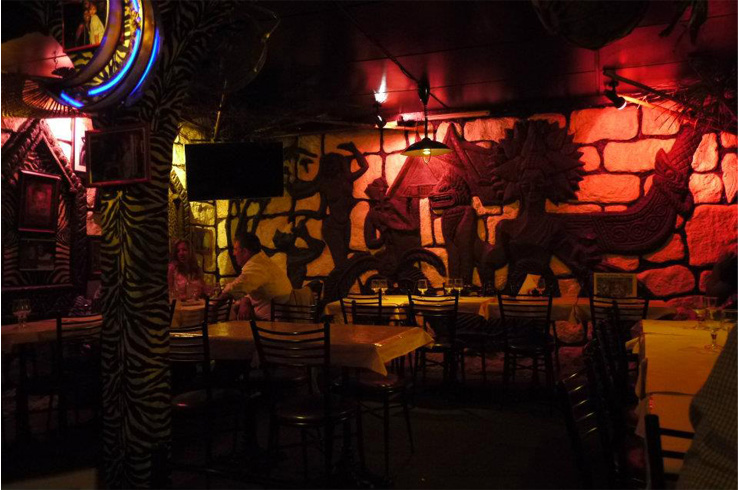 Babylon Bis
Open from 8pm to 8am this mythical hole in the wall serves the BEST darn chicken in the whole universe. Don't go for dinner, go out, get sloshed and rock up to the door with a big smile and when the bouncer asks you what you are doing here – just happily say poulet braise! (poo-lay bray-zay) Tropical African beats in a zany and dark atmosphere this joint has served the likes of Snoop Dog and Rihanna. You must order the poulet braisé avec les trois sauce, rice and les alokos or fried plantains. If you're feeling extra greedy order the accras de morue or fried cod dumplings. Just a word of warning, they don't like you to share the chicken but trust me it's so damn good you wouldn't want to anyway. Bring cash, sometimes the credit card terminal doesn't work. They "Patronne" can be quite grumpy or aggressive but it's all part of the charm, just laugh it off, dance to the Caribbean beats and chances are she'll start laughing with you.
Where? 34 Rue Tiquetonne, 75002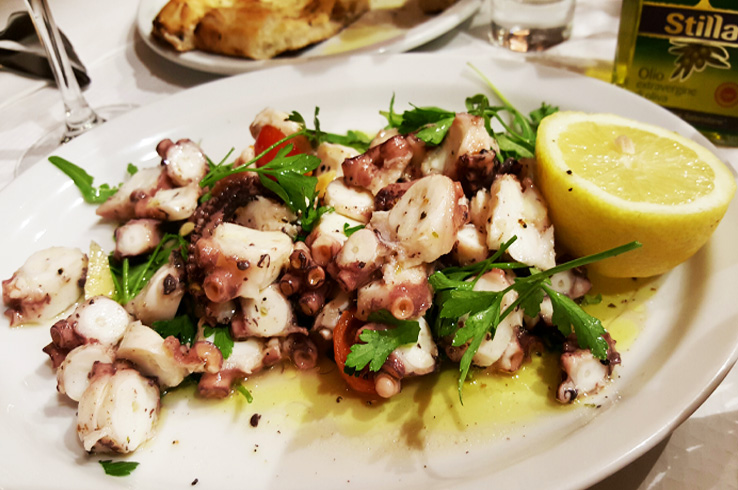 Alfredo Positano
My husband and I love eating here mainly for one dish – their insalata di polipo – it's delicious! Not such a fancy place but they serve great pizza (their truffle one is yum with real fresh shaved truffles when in season) and their arrabiata is delish. Perfect for when you are tired of French food and want something comforting and familiar.
Where? 9 Rue Guisarde, 75006
Marché des Enfants Rouges
This old market in le Marais has been converted in to a foodie haven. With stalls serving everything from perfectly crisp tempura to Caribbean eats and Moroccan tagines, it's the best place to go with friends for lunch when you've got a hangover. It's a really great selection of artisan made and ethnic cuisines.
Where? Marché des Enfants Rouges 75003
This Costes classic has snooty service and overpriced fashion food BUT it has the very best view of Paris. Hands down. I still like to take newcomers there. The lofty modern space is enclosed in glass with spectacular vistas of the city. Situated on top of the Beaubourg building, it's not too high up that Paris seems so tiny, the height almost makes you eye to eye with the City of Lights' most famous monuments – the Eiffel Tower, Sacre Coeur, Notre Dame and so on. Go for cocktails on the terrace and if you do decide to stay for dinner my two favorite dishes was the Hakkasan Fish and the "Tigre qui pleure" steak. It's worth going to just once for the view. Oh and did I mention all the wait staff are drop dead gorgeous?
Where? Place Georges Pompidou, 75004
La Cremerie
It's only open for dining on certain hours on certain days – how oh so parisian – but the indulgent selection of artisan ale cheeses, terrines and pâtés are to die for. Absolute heaven. It made it to my top ten foodie moments of 2013 published in the Philippine Star, read it here.
Where? 9 Rue des Quatres-Vents, 75006