I'm one of those people that thrive when I have a very full plate, the busier I am, the more productive I am! It's for this reason that I am always open to new projects, collaborations and work. One thing people don't know about me is that I actually LOVE when I have work on my birthday! I think it's a blessing and am always grateful for any opportunity that comes my way. So there you have it! Don't hesitate to send me an email in case there is something I can do for you, your brand or your organization. Please contact me at stephanie_zubiri@yahoo.fr for inquiries and rates.
What exactly is that? Here are a few things that I think I'm pretty competent at:
Writing and Journalism:
My first and forever love, I am an experienced lifestyle writer with a specialization in travel, food and wine. I love doing interviews, feature stories and really getting in the thick of things. My experience in different kinds of publications has allowed me to develop different styles and I can easily adapt to be the voice of your needs. Please browse my Published Work section so that you can have an idea on the range of my writing. Currently I am a regular columnist for The Philippine Star, a regular contributing writer for the regional publication Travel+Leisure Southeast Asia and manage two websites : www.thegypsetters.net and my blog www.stephaniezubiri.com .
TV Host:
I'm currently hosting two TV shows produced by The Philippine Star. Their pioneer design, real estate and lifestyle show on ANC, Modern Living TV, is now on it's fourth season and we have just started filming the editorial food show, Let's Eat set to air on the Lifestyle Network at the end of September. I try to keep things very natural and take an active part in content production, which means that I really love what I do. I am open to work for special projects, short productions and any other projects that may come my way.
Event Host:
I'm a confident public speaker with a penchant for good ad lib. I'll be happy to host your events! Past hosting gigs have included big events like Madrid Fusion Manila to more intimate events like the launch of Damiani's latest collection. I'm also very comfortable with product and brand launches such as a recent gig for Downy's Timeless Scent event.
Brand Ambassador / Endorsements:
I've been lucky enough to be chosen for a few good campaigns and almost always for products I believe in. Here are a few of my past and recent campaigns:
Globe Tattoo Torque
Hurom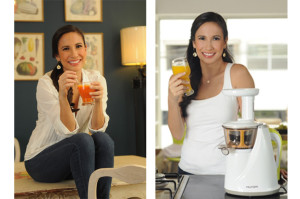 Elba
Manille Liqueur de Calamansi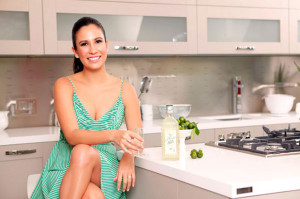 Facial Care Centre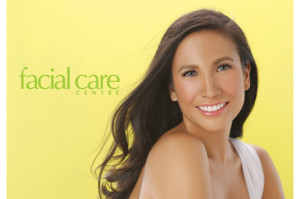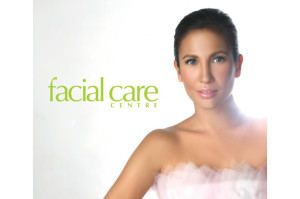 Cooking Demos / Recipes Development:
When I still had my restaurant and catering business I would regularly hold cooking classes and demos. Although that has slowed down mostly due to mommy duties and other commitments, I am still open to doing this kind of work. I also can create original recipes designed to showcase your products.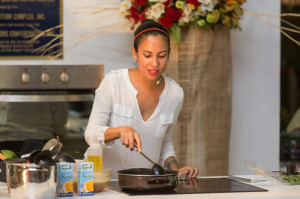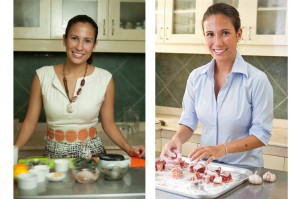 Social Media:
I have a modest but significant following on Social Media where I feel I can truly reach out to my peers, connect with them and hopefully inspire them. I am a regular participant on Social Media campaigns but I only work with products and concepts I truly believe in. Check out my IG @stephaniezubiri and twitter @stephaniezubiri !
Advocacies:
I am always willing to help spread the word about advocacies that I believe in pro-bono. Let me know how I can help your non-profit organization or charitable projects! In the past years I have been working closely with Oxfam on their nutrition, climate change and sustainable farming campaigns.